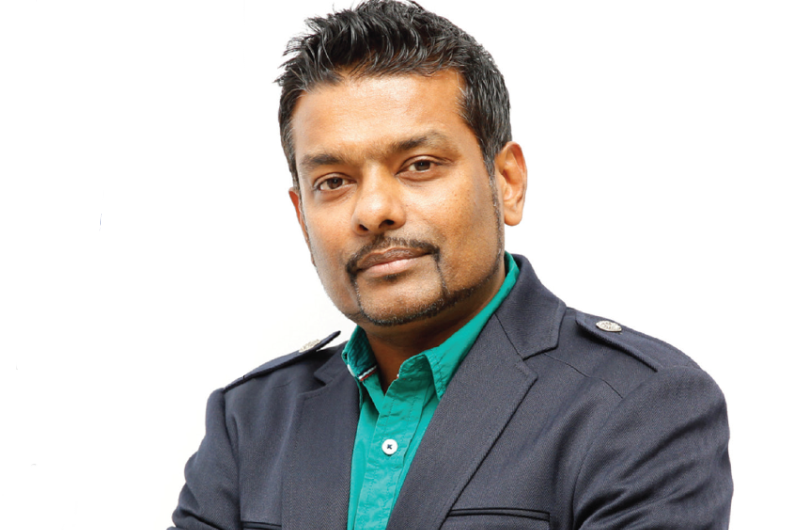 For the retail industry on the whole, 2017 was among the tougher years. There was strain on consumer spending, impacting businesses at large. The changes in Saudi Arabia, among the largest markets in the region, added to this. Saudi Arabia is undergoing transition that while has short-term concerns including crunch in disposal income, promises a more robust future. There are expectations of more positive changes in sentiment in the year ahead.
Centrepoint's Senior Head of Marketing, Shyam Sunder, is of the opinion that even if spending in fashion retail does not return to what it once was, brands have adapted to changing industry dynamics, and this will auger well in the long run. "Much is afoot in online and offline spaces and value for money is being challenged," he says.
He also explains that the cultural shift in Saudi Arabia, as modernity is being ushered in and the Kingdom explores alternative revenue streams or the way in which it is perceived on the world stage, will make it an even more significant market. "At consumer level, there is a big movement towards self expression," he comments, adding, "With so much happening, marketers and brands have to constantly redefine our value to our consumers."
The Ecommerce Focus
A major step for the brand in the year gone was the move toward becoming an omnichannel player. "We have stopped treating offline and online separately. We have a holistic approach now and we are the largest omnichannel player in the region. I don't think any online brand has got as much strength as Landmark Group," Mr Sunder states.
To make the shopping experience seamless for the customer, the company invested in research to understand the movement from offline shopping to online and vice versa. Instead of partnering with pure play ecommerce marketplaces, Landmark took the approach to build its own branded platforms both in websites and apps or mobile, "We have seen incredible growth in our online revenue. All our brands have presence on mobile and desktops but 80 percent of the shopping is happening through mobile," he informs.
Gearing For Growth
If ecommerce has been an important area for the brand, another area of focus has been creating the right kind of content to connect with consumers. Centrepoint has based this on consumer insights. "Perhaps the most important thing we have done is that we have been listening to our present and future customers. In the Middle East, 50 percent of the population will soon be below the age of 25, making us a very young region," Mr Sunder says.
The way millennials behave or the triggers of their purchase journey have gone through a sea of changes. They are online savvy and not as loyal as previous generations. Therefore the real challenge in marketing is to use local insights to create content that resonates with consumers.
Centrepoint looked to understand consumer mind space and then create a brand proposition that connects with them emotionally. The retailer launched its biggest brand campaign till date, 'Show Yourself', in January 2018 with the insight –– the lack of confidence often buries people under layers of self-doubt and uncertainty. "This was an invitation to the inner-self, to break through the layers of 'self-doubt' that curb expression. Brands have to make sure that they are relevant to this new generation of shoppers. This was our answer," says Mr Sunder.
Road Ahead
Mr Sunder cautions that, from a business standpoint, thing may get better in 2018 but they will not be much different in the beginning. "We are preparing for another challenging year," he says. This however has not slowed down the group's expansion plans. Top of the list is for the company to become a true GCC player. "Today we are in the UAE, Saudi and Bahrain. In the coming years, we are going to expand to Kuwait, Oman and Egypt," Mr Sunder informs.
Housing affordable set of brands will continue to be part of Centrepoint's overall strategy. The brand will also be focusing aggressively on communication. It is looking at decentralizing its content, so that its content on digital platforms is driven from the region. "We are moving from regional content to local content to ensure our brands get closer to customers with better engagement and benefitting business results," he remarks.
Another thing on its list is to re-evaluate the brand for it to be relevant enough to the customer. "Each of our brands should create a higher purpose. They have to ask themselves why are we in the business, why do we exist, what is the role the brand plays in a consumer's life. These are important questions because as customers grapple with the changes around them and start re-evaluating their priorities, there will be a special place for brands that inspire them," Mr Sunder comments.
It is evident that this thought process has guided Centrepoint's marketing push in the year. The brand did not shy in its advertising spends also to ensure that it manages to reach out to its target audience with the best message possible. The challenge from hereon would be on how the retailer builds on this message, and delivers on its attempt of the 'higher purpose'.
Quick Takeaways
• Adding new markets such as Kuwait, Oman & Egypt to represent GCC
• Localizing content is key in Centrepoint's communication strategy
• Omnichannel will continue to be a significant area of focus
• Changes in Saudi Arabia will lead to positive shifts
• Brands will have to constantly redefine their value to consumers
With inputs from Zeba Mahmud