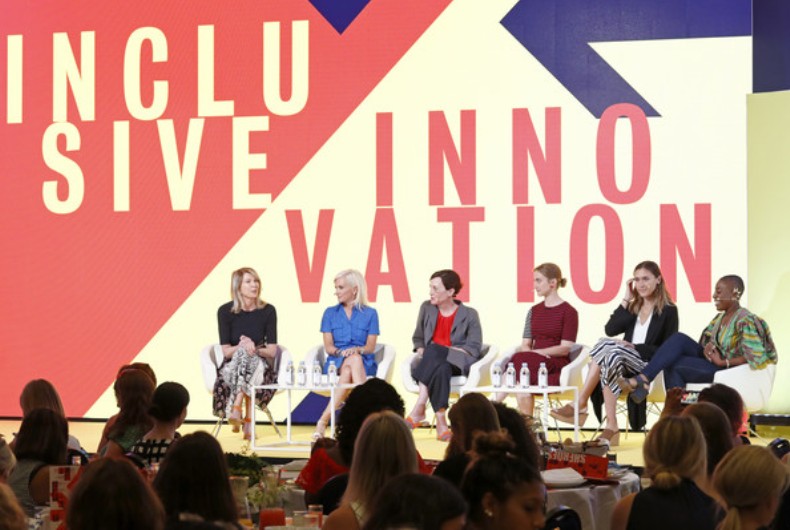 The Interpublic Group (IPG) hosted its eighth annual breakfast at the Cannes Lions International Festival of Creativity this year. The program 'Women at Work' celebrated 'sheroes' who have changed the world through their excellence, perseverance and passion.
Gail Heimann, President of Weber Shandwick moderated the inaugural session of the program. Weber Shandwick has worked with Mattel to launch the 'Shero' line of Barbies. The 'Shero' concept aims at empowering role models who inspire girls. For the first session, Ms Heimann was joined on stage by Fencing Champion Ibtihaj Muhammad, the first Muslim-American female athlete to win a medal at the Olympics, and one of the models for the Shero dolls.
Sharing her story with women at the breakfast, Ms Ibtihaj said that, "Failure is a part of growth. We should not fear failure. I have been through a lot of tears, injuries, heartbreaks and losses to be where I am."
The program also included an 'Inclusive Innovation' panel featuring female founders from the Cannes Start-up Academy. Susan Lyne, President and Founding Partner, BBG Ventures; Carolyn Everson, VP Global Marketing Solutions, Facebook; Claudine Cheever, Global GM, Marketing Advertising at Amazon; Allison Wood, Co-Founder and CEO of CameraIQ; Nadia Masri, Founder and CEO of Perksy and Chika Uwazie, Co-Founder and COO of Versus highlighted the knowledge exchange that can occur between early-stage companies and the world's leading agencies and brands.
The program also featured Jessica Bennett, Gender Editor at The New York Times, who presented findings on the use of diverse imagery in media in a conversation called 'You Can't Be What You Can't See.'
The program concluded with a newsmaker interview, featuring writer, lecturer & political activist Gloria Steinem with Founder of #MeToo Tarana Burke. BBC's Zeinab Badawi moderated the discussion.
Michael Roth, Chairman and CEO, IPG said, "These are women who have broken through cultural, racial and gender stereotypes, who have helped stamp out bias and establish new norms. Through their accomplishments and our own work, we can more fully understand the role of our industry in helping to establish cultural norms through the work that we do as we strive to ensure that all women are included and represented both in the creation of our work and what we produce for the marketplace."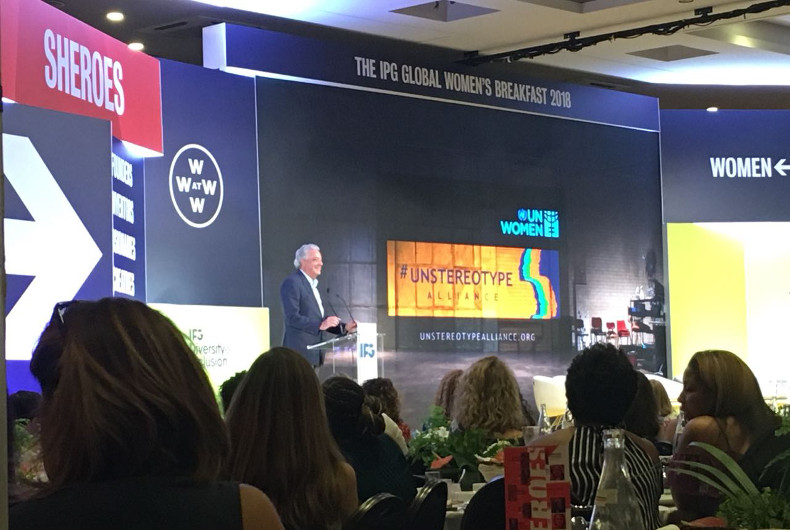 The sheroes featured in 'Women at Work' have launched new technologies, advanced journalistic excellence, prevailed in athletic competition and led activist movements that have changed the world. These sheroes exemplify the impact of women everywhere and inspire advertisers, marketers and media to re-think common monolithic portrayals of women, embrace the value of their diversity, recognize the power of imagery and celebrate what is possible by encouraging all women to be sheroes.
Mr Roth advised women to remember their takeaways from the program, adding that, "Let's not forget the messages, advises and issues addressed today. It is within our power to change things. So go out and make that happen."