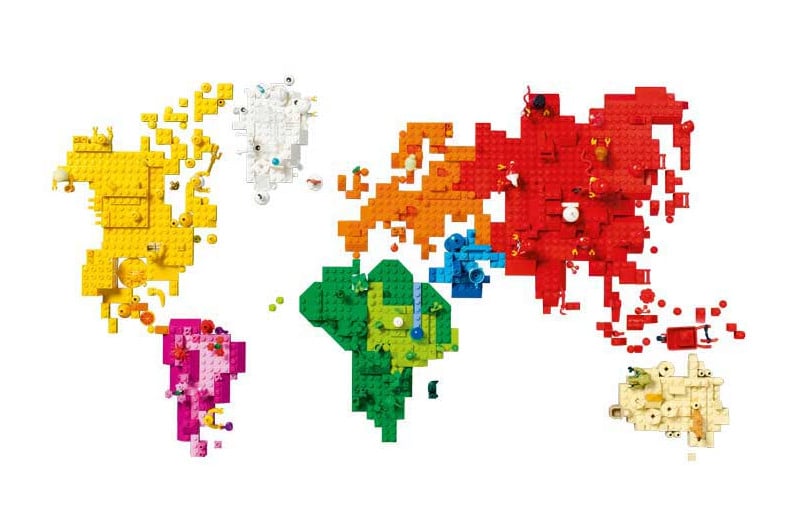 Danish toy manufacturer, Lego Group, has official opened its new Business Unit headquarters for the Middle East and Africa. With this step, the group is reinforcing its commitment to bring its Lego system-in-play to as many children in as many countries as possible.
The potential of the region to the Lego Group is clear — by 2028, it is estimated there will be 125 million children aged 0-14 years in the Middle East and North Africa (MENA) region. The opening of the new regional headquarters to cover an extensive area of 68 markets, including a sales office in Johannesburg that manages all Sub-Saharan countries and the Republic of South Africa, is a landmark moment in the company's history.
"We are excited to open the new Lego Group office in Dubai and to continue to invest in further globalizing the company to help bring the Lego play experience to more children all over the world. Being actively present in the region will help us to better understand local markets and consumers, and to more efficiently leverage our local partnerships," said Jeroen Beijer, General Manager of MEA Business Unit.
"The Lego Group wants children of all ages to experience joy and pride when exploring their creative potential. Our aim is to inspire and develop the builders of tomorrow through unique playful learning experiences that support children's creativity and learning while bringing fun-filled moments to girls and boys all around the world," added Julia Goldin, Group Chief Marketing Officer, Lego Group.
The Lego Group is a privately held company based in Billund, Denmark. The company is still owned by the family of Kirk Kristiansen, who founded it in 1932.