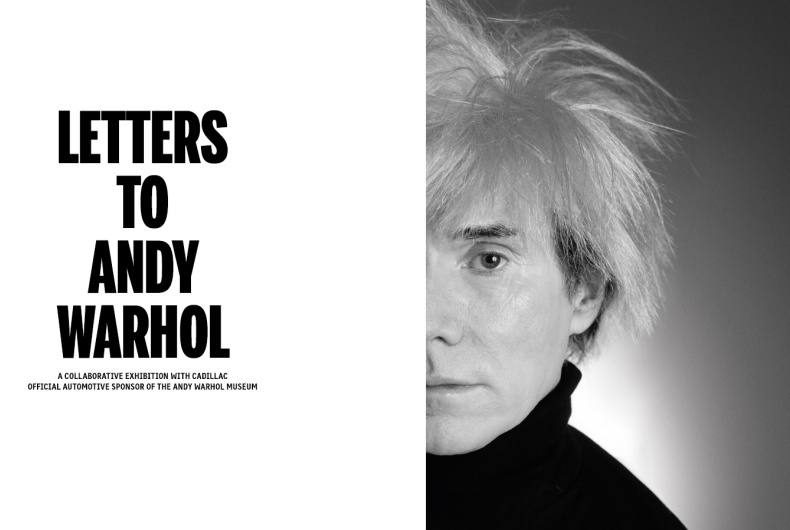 Cadillac, in partnership with The Andy Warhol Museum, has named 2017's final exhibition of 'Letters to Andy Warhol', which is set to take place at UAE's Dubai Design District (d3) as part of Dubai's urban lifestyle event, Sole DXB.
Held from 8-16 December 2017, the collaborative project between Cadillac and the cultural institution celebrates Warhol's legacy through imaginative, co-created content and experiences. It includes five pieces of artwork, across varying mediums and techniques, from different periods of Warhol's career, which all share Cadillac as the subject.
"We are proud to partner with Sole DXB and bring a once-in-a-lifetime opportunity to the Middle East, providing visitors the chance to witness art by one of the world's most famous pop artists, Andy Warhol. We consider Sole DXB an ideal platform for organizing 'Letters to Andy Warhol' and look forward to welcoming the region's pop fans to the world of Andy Warhol and Cadillac," commented Nadim Ghrayeb, Regional Marketing Manager, Cadillac Middle East.
"Having worked with Cadillac for three years now, this is the level of commitment and caliber of execution we've come to expect from their team. We're thrilled to host the launch of 'Letters to Andy Warhol' at Sole DXB. The exhibition signals how we'd like to approach the representation of art, one of our key pillars, going forward. Andy Warhol played ahuge role in our understanding of culture, growing up, and we hope that by looking into our past, this will help to design our future," added Rajat Malhotra, Director, Sole DXB.
As an icon, celebrity and artist, Andy Warhol was among the most influential people who lived in the twentieth century. A daring innovator and remarkable entrepreneur, Andy Warhol blurred the lines between art and commerce, celebrating iconic fixtures of American life – the Cadillac a mainstay in his life's works.
'Letters to Andy Warhol' showcases rarely-seen letters from the likes of Yves Saint Laurent, Mick Jagger, the Museum of Modern Art, the New York State Department of Public Works and a mutual friend of his and Truman Capote that offer a glimpse into Warhol's most personal experiences and relationships. Each letter has inspired artistic contributions and experiences from a roster of talent including Aimee Mullins, Brian Atwood, Chiara Clemente, Derek Blasberg, David LaChapelle, Francesco Clemente, J.J. Martin, Nick Rhodes, Sean Lennon, Sienna Miller and Zac Posen.
The exhibition provides a unique dialogue between the era of handwritten notes and our technology-filled present. This rare glimpse into Warhol's private correspondence reveals the bold spirit of a brilliant American icon – a multi-faceted, sensitive and ambitious artist whose determined self-belief and overarching optimism Cadillac is proud to celebrate at Sole DXB this December.