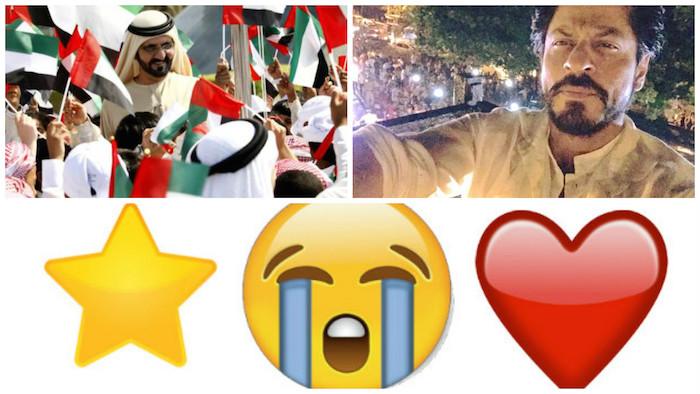 This week on Twitter, it was all about love. Love for their nation, love for their superstar and love for favourite tweets.
The tech savvy people of the Arab world take to social media to express their thoughts. The week saw Twitteratis expressing their love for Bollywood superstar Shah Rukh Khan as he celebrated his 50th birthday. With the hasta #HappyBirthdayKingKhan, Twitter was flooded with birthday wishes for the superstar from his fans to the Bollywood industry.
While November 2 trended SRK's birthday, next day the celebration of love continued as UAE observed its Flag Day. Government offices, school, hotels were encouraged to raise the UAE flag. Sheikh Mohammed bin Zayed, Crown Prince of Abu Dhabi and Deputy Supreme Commander of the Armed Forces gave his UAE Flag Day message via Twitter. He said, "We raise the flag today to show our great love and appreciation for the UAE President for his national efforts and his continuous initiatives to keep the nation high and cherished."
The day trended with the #UAEFlagDay.
And then it was time for Twitter itself to continue the love as the tech giant announced that it has replaced the yellow star (icon to favorite a tweet), to a red heart. It said that red heart will denote a universal language of expression. However, Twitteratis had a change of heart over the red heart with many expressing that they wanted the yellow star back with the hashtag #TwitterHeart.