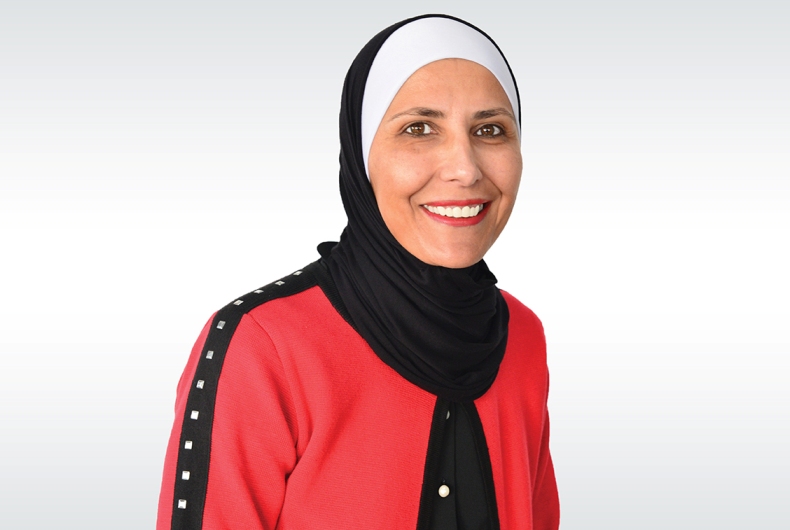 Streamlining its operations, including mergers and unions of different formats, for some of its assets has been a key component to WPP's growth strategy in the past couple of years. The holding company had embraced a merger of this nature for some of its branding agencies as well, leading to the formation of Superunion. Arabian Marketer speaks to Majdoleen Till, Regional Managing Director for Superunion Middle East on the rationale behind the move, and what its manifestation in the region means for marketers.
1. How has the formation of Superunion augmented the agency's offer in the Middle East?
Every move we make is with a lens of the service that we can provide to our clients. Traditional branding agencies work with clients for certain elements and turn to other market suppliers while looking at requirements in content or social media, for example. With Superunion, we have brought it all under one roof. We have given our clients in the Middle East access to over 750 people but with one point of contact. Within this 750-strong team, there are over 280 creative people. By combining the individual strengths that all the five agencies — Brand Union, The Partners, Lambie-Nairn, Addison and VBAT — bring to the table, we have given the client the option for a more holistic approach.
2. Was there a need to do this in branding?
I would say this was very desperately needed in the branding industry. Branding has changed since 2009 and the Middle East was probably the most affected. Up until then, everyone wanted to work with branding agencies. International agencies had very strong presence here. But all that changed. We are now in a market, where we have designers and strategists leading their own businesses. There is no sense in competing with other WPP agencies, when there is the option to work together for the benefit of the client. With this merger, WPP unified its brands while leaving an option for clients that wanted standalone options such as Landor or Fitch, which are holistic in their own right.
It is a known market reality that we can no longer take a fragmented approach to a brand, especially when it comes to translating brand messaging into content or any other communication channel. WPP's journey of horizontal change is a solution to address this.
In its very essence, Superunion builds on, and adds to, our strengths. There is no other banding agency that comes close to it in quality of offer, scale and sheer talent.
We have spoken of this for long but with this merger, we are truly united in our offer to our clients, in approaching their brands, in the holistic understanding of the brand, in giving a variety of cost solutions with the best that our talent pool has to offer, at times from across our network.
Because we can now better depend on our vast network, instead of housing skills in-house or approaching a third party, both of which would translate to higher costs, we can give cost efficient solutions to our clients.
3. But now that you house more services, would it be more expensive for a company to work with Superunion, in comparison to say a Brand Union?
It depends on the request but our objective is not to change our pricing. In fact, as I said, since we can now depend more on our own offices versus working with external companies, we can bring more cost efficient solutions. Our starting point with the client is trust. We understand their budget and their procurement requirements, and then work on the right steps to deliver the solution that works for them. We have a lot more to offer now but that does not mean we will push it all at once – we will give the client what they want, when they want. It could mean all at once for some and a more phased out approach for others. In either situation, it would only be the solution that works best for the client.
4. Mergers usually result in redundancies – did you have any such experience?
Even if we had double the skill, the talent has the option to be transferred to another office in our structure. In the Middle East, because of the way the offices were distributed, we did not have any redundancies. Brand Union was the largest player here – the other brands were not active as much. We are in fact hiring. And even if there is turnover, it is for natural reasons and not due to the merger.
Of the 750 people we house, 500 were from Brand Union alone. Also, our agencies have fostered similar culture over a period of time. Our own internal tool, which we generally use during acquisitions, checked for cultural balance and the scores were unbelievably similar. So it has been a seamless experience.
The biggest takeaway of this merger is that we are putting a full stop to traditional branding agencies.
5. How do you mean that? Isn't there anything about the 'traditional' that you would like to continue?
The 'right' traditional thinking will continue. It has to, because that has been the foundation for growth. Traditional once meant logos. We were subjected to shallow briefs and a pitch call was more like a beauty pageant. That has changed now, and the majority of the players understand what branding really means. We will continue see three core areas, albeit in new and improved versions, that include strategy, digital and the practical part of execution.
In the Middle East, we have made a concerted effort to understand the value of strategy, and the immediate needs of today's markets. Digital has become core to our being because of our young population. To remain relevant, a brand needs to know that in general, we are working with the youth. If a brand's content, social, the overall environment or the point of attraction is not responding to the youth, it will be difficult for that brand to survive.
The final piece, the practical part, has more to do with the marketer. If a brand doesn't come from a holistic place in its brief, the final plan would be filled with dissonance and gaps – it would be a case of Chinese Whisper in which by the time the message reaches the consumer across the various channels, it would convey something completely different. This too has been changing for the better.
6. What excites you the most in this new era, if we can call it that?
Our people, especially the younger generation. To be futuristic, the new generation has to be involved. Because they don't come with any pre-conceived notions, that can come nearly as second nature to more experienced people, they can change the outcome at times just with their excitement and perseverance. They instil energy.
7. What about your target – how has that changed with the increase in your offer and size?
We are the biggest branding agency in the world – no one compares to us in terms of revenue or the number of offices or the staff, so the expectation is that the revenue will reflect this. That being said, the target has the expected, usual increase. We have been given very fair percentages of change.
8. Even despite the challenges specific to this region?
We are always cautious in putting numbers and expectations. I cannot remember any year that went by and nothing had happened. We had very good years up to the financial crisis, followed by inflation, and everything become much more expensive. I have to say I am very optimistic for this year but our life is full of suspense every day. It stays interesting.
9. On another note, given that you have been a woman in a power position for a while, how do you view the likes of #MeToo or the fact that we need to take a very vocal stance to gender equality and equal pay.
The gender equality conversation is extremely important. Globally, gender equality must be addressed, and I'm happy to say that WPP is doing so by making a great change in numbers. WPP initiated it as a focus in 2016 and changed a lot in the time since. To be honest, I did not initially understand its value because for me, In the Middle East, we had a 50-50 office, or in fact more female employees in the field of design than male. In the Middle East.
In many ways, the Gulf stood very strong for the women to go out and work. We had certain benefits for our young working mothers that international offices did not have. For me, it was a shock that someone did not tell their boss when she was pregnant because she was afraid of its implications on her work but that does not mean these problems don't exist.
WPP has a worldwide HR in charge of all of this. We have taken a focussed approach to change and while it will take time, the right systems are being built for positive change.
10. Did you never, in your experience, face challenges as a working woman?
I had begun covering my head while I was still getting my certificate in marketing, and I did it knowing that I won't ever work in international companies. But ever since I began work, I have only worked in international companies.
Don't get me wrong – I had my fair share of challenges. There was always the subconscious burden of knowing that I would have to make more effort and deliver twice as much as others. But things have changed for the better for today's generation – they don't live in the same world that I grew up in.