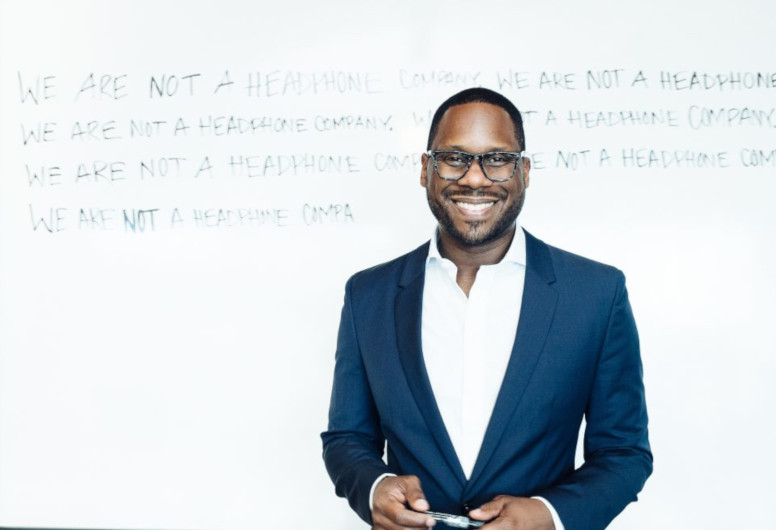 Credited for some of the most inspiring work seen from the likes of Nike and Beats, marketing coach and entrepreneur Omar Johnson will be present in person at the ninth edition of OMD's annual thought-leadership conference OMD Predicts on September 19.
Titled 'Inspire', OMD has opted to feature a single speaker in an evening session on the day to take place at the JW Marquis in Dubai. Mr Johnson will headline the event, discussing how to harness the purchase power of the connected consumer for marketing transformation.
Mr Johnson is not only a keynote speaker and marketing coach but also an entrepreneur, former CMO at Beats by Dre and former VP Marketing at Apple. Adweek named Johnson a 'Brand Genius' in 2013, and Business Insider named him one of the 'Most Innovative CMOs' in 2016. Under his tenure, Beats grew from USD 180 million to a USD 1.1 billion-dollar global icon and category leader, becoming the #1 premium headphone in North America, UK, France, Germany, South Korea and Singapore. Previously, he led innovative marketing programs for international brands such as Nike, Kraft Foods and Campbell Soup.
"Evolution takes no breaks, so constant vigilance is the only option to clearly know where we're headed. A fluid landscape calls for agile strategies. The ninth edition of OMD Predicts is designed to future-proof our partners' strategies by exploring what marketing transformation means to us all and where it's taking us. Together, we can step up the marketing game," says Nadim Samara, CEO of OMD UAE.
In the face of evolving technology, business practices are consistently put to the test and it is innovative professionals like Mr Johnson who led the transformation of businesses. Technology enables digitized lifestyles, which allow brands to target with ever-incremental precision. Innovation drives consumer behavior, pushes new technologies, and continuously shapes the landscape to present brands with new opportunities of meaningful interactions and experiences. Marketers need to remain alert and responsive in order to yield great results.
Launched in 2007, OMD Predicts is a series of annual events designed to keep marketers at the forefront of emerging trends that will impact their operations. The 2018 edition of OMD Predicts is powered by MMP and produced in association with Arabian Radio Network, Prime Zone, and Saudi Broadcasting Company, with the support of AdinTop, SAMS, React MENA and Sports 360.