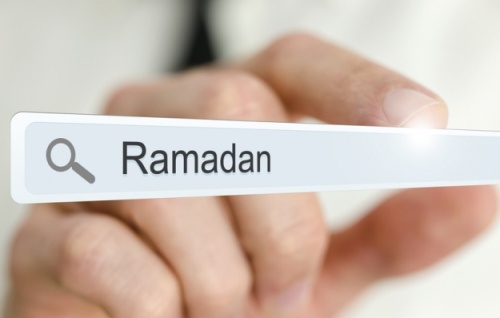 Brands are gearing up to connect once again with consumers in the region, during Ramadan. And online would continue to be an important medium this year as well. Criteo has looked at some past data to reflect on consumers' online spending behaviors during the holy month.
The data showed that the highest rise in online retail sales and website visitors was seen in the week before Eid-al Fitr. Weekly retail sales showed a maximum uplift of over 42 percent and visitors of over 35 percent in the Middle East during Ramadan.
In the week of Eid al-Fitr, sales and visitors decline as many residents travel during this period. However, sales still remain higher than in an average week before Ramadan. This sheds light on the trend of buying activities commencing before Ramadan and escalating in the following weeks, with the highest uplift in sales seen in the third week.
Criteo also found that retailers offering cash on delivery and multiple payment options would achieve higher sales during Ramadan as the majority of consumers shopping online in the Middle East still prefer to pay cash on delivery for their purchases. Around 55 percent of the people in the UAE and 59 percent in KSA chose the cash on delivery over other e-payment options.
"Ramadan is a period of great significance in this region and influences purchasing and consumption patterns, due to the traditional gifting during Eid al-Fitr, with 61 percent of survey respondents in KSA and 58 percent in UAE planning to buy gifts for others during Ramadan. It is thus important for marketers and advertisers to consider the shift in habits during this time and tailor their approach to consumers in order to provide superior value and meet their needs," said Michele Iozzo, Managing Director Middle East & Africa at Criteo.
The Travel Plans
Ramadan also has a significant impact on travel plans and bookings. However, travel trends are the opposite of retail trends with little change in consumer behavior until the third and fourth week when they dramatically spike.
People travel less during Ramadan weeks, but the activity picks up during Eid-al Fitr and the following period of the summer holidays. Travel bookings witnessed a sudden surge in the fourth week of Ramadan with an increase of up to 75 percent in weekly sales and an average sales uplift of 39 percent during Ramadan.
The research found that the bookings mainly took place via online channels such as the airline's website, travel agent or comparison site, and at least one in four travel tickets are purchased using airline apps.
The research also found that travel searches steadily increase during the first 25 days of Ramadan and a sharp rise after Eid al-Fitr with an increase of over 350 percent was witnessed on June 30, 2017. Travel advertisers should thus target consumers on apps and mobile web in the week after Eid-al Fitr.
Keep Thinking Mobile
Mobile contributes largely to the share of travel sales in the last weeks of Ramadan. Bookings are mostly made online with mobile accounting for a lion's share of these sales. Within mobile too, as 25 percent of consumers use an app, retailers must not only optimize for mobile web, but also adopt in-app marketing techniques. Prompting users to download their travel booking app before Ramadan will help drive sales and benefit from the spike in bookings in early Ramadan.
Further, mobile also plays a key role in retail sales during the month. Data showed that the weekly mobile share of retail fashion sales rose to over 91 percent during Ramadan from a median mobile share of 86.3 percent. Marketers can consider adopting targeted in-app marketing to further drive mobile sales during Ramadan.
Criteo identified these trends through the analysis of over 4.2 million retail shopping transactions, and over 7.7 million travel sales bookings across desktop, smartphones and tablets from 94 major advertisers in the Middle East. This data was also combined with third-party commissioned research on how consumer behavior changes through the holy month and Eid.