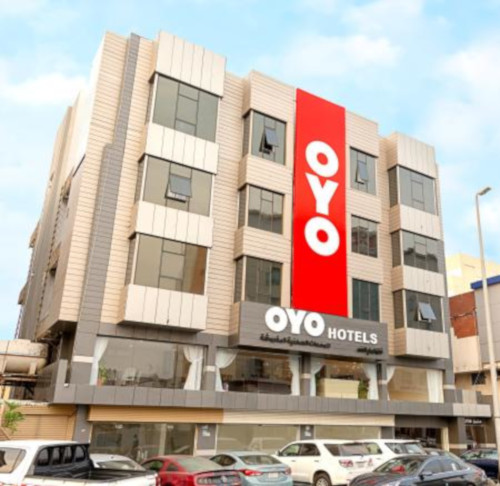 Oyo Hotels & Homes and the Public Investment Fund (PIF) have signed a memorandum of understanding (MoU) to reiterate Oyo's commitment to KSA and the business potential it sees in the market.
The MoU was signed at the Saudi-Indian Forum, organized by the Saudi Arabian Government Investment Authority (SAGIA), to bring together growing startups that have high growth potential in the KSA.
With a string of over 50 signed full-inventory, franchised hotels and over 3,000 rooms in seven cities in KSA, Oyo Hotels is banking on its technology-led hospitality model to hoteliers in the country.
Commenting on Oyo's entry into Saudi Arabia, Governor of SAGIA, Ibrahim bin Abdul Rahman Al-Omar said, "It is also noteworthy that Oyo is one of the first Public Investment Fund of Saudi Arabia and SoftBank Vision Fund backed company to start operations successfully in Saudi Arabia, with the support of Prince Mohammed bin Salman, the PIF and SAGIA. The company obtained its foreign investment license from SAGIA a few months ago and plans to invest significantly in Saudi Arabia, and expand to over 17 cities across six provinces by 2020."
The hospitality sector in Saudi Arabia, a significant beneficiary of the Saudi government's measures aimed at bolstering business networks through its focus on pilgrims, sports and entertainment. According to report released ahead of the Arabian Travel Market 2018 (ATM), Saudi Arabia is slated to see about 13.5% compound annual growth rate (CAGR) by 2022. Oyo, therefore, aims to partner in the Saudi Government's 2030 vision and will be working towards transforming the hospitality industry in the region.
"We believe Oyo hotels is re-engineering quality living spaces for the world and has emerged as the dependable hospitality brand of choice. We are humbled and happy to bring this standardized quality experience to the Kingdom of Saudi Arabia where millions of people undertake the pilgrimage of a lifetime. We are committed to creating quality, affordable living spaces and thousands of jobs for the young people of Saudi Arabia," added Ritesh Agarwal, Group CEO and Founder, Oyo Hotels & Homes.
"In delivering on its mission to provide good quality accommodation at affordable prices, Oyo has grown exponentially to become the largest hotel chain in South Asia. We are delighted to support the company in its commitment to creating beautiful and affordable living spaces as well as investing in long-term job creation in the Kingdom of Saudi Arabia," said Ziyad Al Ashaikh, Head of Saudi Arabia for SoftBank Investment Advisers.
Oyo Hotels & Homes in Saudi Arabia is currently run by a majority young Saudi nationals, and the company plans to create jobs for over 5,000 Saudi citizens by 2020. It will also set up two Oyo Skill Institutes, one in Riyadh and Jeddah to train Saudi graduates in hotel management.