The role of content in achieving marketing objectives has picked up significantly in the Middle East & North Africa (MENA) region. To stay relevant, media platforms are constantly creating relevant avenues that better connect brands with consumers. GN Media, publisher of Gulf News, took a big step in this direction, when it launched its branded content solution REACH, earlier this year.
While REACH has worked with several brands since, one series in particular helped it gain traction. Published both in print and online, Emirates NBD partnered with the idea of a virtual tour of museums in the UAE. Emirates NBD wanted to assert its commitment and heritage in the market, and a content-driven solution fit the bill perfectly.
It also put REACH on the map. Two factors worked in REACH's favor – the Gulf News platform of news and daily, and the sheer thought process that has gone into bringing REACH to life.
REACH kicked off its content offer including all formats and channels, speaking to all advertisers, including those who may not have been inclined to print in the past. To maintain editorial sanctity, it also differentiates its content created as a result of REACH, from its mainline editorial. Essentially, even though REACH targets advertisers, it does not compromise its audience's interests.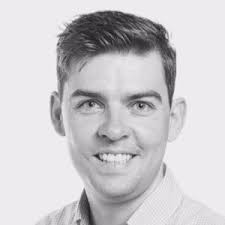 Market Response
GN Media brands reach to a monthly audience of over 8 million via print, digital and social. "We want to provide brands with much deeper and refined audience segmentation so that the content we produce is delivered to the right audiences, when they are most likely to engage with it," explains Matthew Moore, Marketing Manager, GN Media.
REACH has also enhanced data insight and targeting to address marketer's focus on maximizing return on investments. "The early response from marketers is very positive. Our focus has been on showcasing our journalistic skills and talents in storytelling and content production, which we believe is our number one asset that brands can tap into. Marketers recognize this," Mr Moore explains.
When a brand engages with REACH, it speaks with both the commercial and content teams to comprehend the brand, its challenges and the campaign brief. "The introduction of REACH has helped our commercial teams evolve and we are now focusing on a collaborative and consultative approach," adds Mr Moore.
Three Qs To Matthew Moore On Content Led Solutions
GN Media's Matthew Moore elaborates that the media company ventured into content-led solutions in response to market demand..
What led GN Media to launch REACH in the first place?
Content has become increasingly more relevant and on demand. Marketers and brands need solutions to address this not only in this region but also globally. We could see other markets accelerating towards this and knew that with the pace of adoption and innovation in the Middle East, we needed to be ahead of the curve.
Would you say the Middle East is ready for branded content solutions?
The market here is evolving at very fast pace. While other markets might be slightly more established with branded and content solutions, we are seeing many examples here already and this will only increase.
What are some of the things that you keep in mind while suggesting content led solutions?
There are two key things. Firstly, content created, should be content that we would publish anyway. By that I mean it is rich, informative and entertaining and that our audiences would want to see it whether it was paid for or not. Our USP is our journalistic caliber and quality. We would never risk this. Secondly, the suggestion is right for the advertisers overall objectives and brand values.
Do you see advertisers opt out of regular advertising to spend via REACH?
So far, we have not seen any advertisers switching to REACH instead of the more traditional advertising options. This fits with our belief that content is one part of the marketing mix. An advertiser will use traditional advertising solutions for certain elements of the campaign, for example, building overall brand awareness. And will add a content piece to drive deeper engagement with the audience. That is how this is supposed to work.