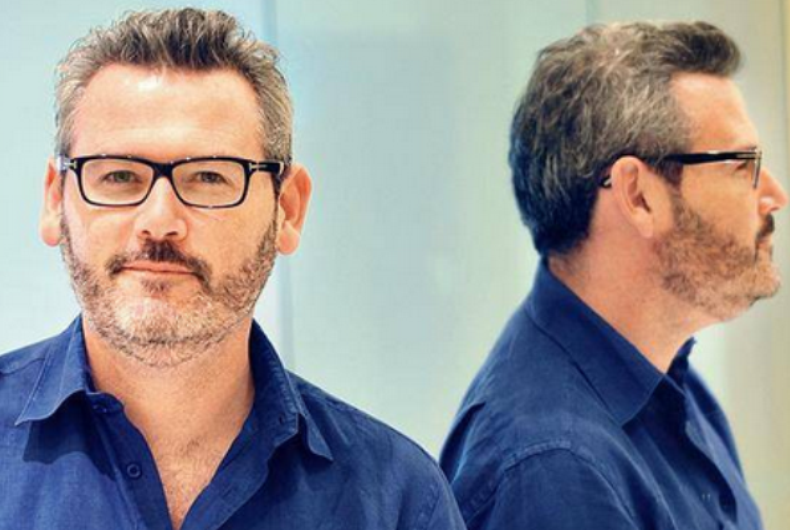 Facebook Creative Shop, set up in 2011, had come as an answer to the growing marketer need of understanding the kind of creativity that will auger results in a digital age, where social media, led by Facebook, had become near essential in media plans.
As industry evolved to meet the demands of a mobile-first world, and the increasing importance of digital advertising created growth opportunities for marketers and agencies, brands had to adapt to mobile-first ways.
"Clients and agencies need to be bold in their creativity and strive for transformational work – doing the right things and the great things," says Facebook's Chief Creative Officer Mark D'Arcy.
Making the shift to mobile was also a new frontier for Facebook. The platform recognizes the need for agencies to build deeper digital capabilities while guiding marketers through this transformation.
"We're looking to educate, inspire and enable the global industry to build on our platform — a platform that is helping to fundamentally change the way people discover, consume and share the things that matter most to them," says Mr D'Arcy.
This led to the creation of Facebook Creative Shop, a team of brand marketers, creative directors and strategists from across the world who build ideas, tools and ways of working to help marketers grow their business.
In an interview with Arabian Marketer, Mr D'Arcy explains that agencies that understand Facebook's large-scale audience start by "finding the people they really need to connect with, then invest in the craft of production and writing, designing brilliant ideas targeted at these people and built for a feed-driven world". Excerpts:
Please give examples where Facebook Creative Shop played a key role in creating a work in the region?
The Facebook Creative Shop played a major role in a Hack for Good with Save the Children, an international NGO, to celebrate the talent of young Arab creatives, while also directing it towards a major social issue in the region. The Hack for Good competition took place during Dubai Lynx International Festival of Creativity, where UAE-based students were invited to develop a Ramadan themed campaign that fits Save the Children's advertising needs.
We also built a made-for-mobile campaign for Souq.com in Saudi Arabia, which was new for Souq. A young female director was hired to shoot the campaign, which challenged gender stereotypes as it, cast a woman versus a man in the character of a boxer, further positioning Souq as a fresh, modern brand.
What are the top three things to bear in mind while advertising on Facebook, in comparison to other platforms?
Facebook's platforms are the best places to be for big, bold ideas where universal stories are told, and business are transformed. One of our goals for 2018 is to continue to share our platforms and tools with people and organizations to build communities and interactions that bring the world closer together.
We also understand our responsibility to protect people's data. Nothing is more important to us than protecting people's privacy. We fully own that we made mistakes, and we have been working tirelessly to get all the facts and make sure this doesn't happen again. It is on us to not just say that, but to also show it through our actions and the additional changes we are making to our product, policies and processes in light of recent reports.
We also believe that we are entering a world where we can truly make business feel more personal again. As brands unlock their creative potential, they will be able to create stories that are additive to people's overall experience on Facebook, which will drive meaningful business results. There's an opportunity now for the creative community to define short form mobile video, with the popularity of new surfaces like Instagram Stories. Nowhere else have these two dynamics – an inclusive community placing business and friends together, along with the moments they share – flourished more than within Instagram Stories this past year.
What is your advice on integrating Facebook as part of a larger campaign across channels?
In a world where the way people consume content is rapidly changing, Facebook and its platforms can be leveraged to engage audiences from across the world. Through our enhancements in technology and storytelling, brands can create marketing for people, not at people. For a consumer, this means not just watching an inspiring campaign, but actively coming together around moments that build community.
To that end, we believe collaboration makes us stronger – which is why we also want to be an indispensable partner to the industry. Along with brand partnerships, we have also developed tools such as the Creative Hub to support integrated roll-outs for campaigns. Creative Hub showcases a gallery of best-in-class mobile work, tools to mock up and preview in mobile, along with the ability for creative agencies to send mocks to media agencies and clients, fostering better collaboration.
We also have immersive formats like Stories which are ephemeral, and Canvas, which features a combination of videos, still images and call-to-action buttons that are designed for mobile: fast-loading, seamless on Android and iOS, and flexible for any objective. On the other hand, Slideshow is a lightweight video ad that can reach Facebook users in virtually any country, on almost any Internet-connected mobile device. These are created using photos, which means they take less bandwidth and data to view, may cost less and are faster and easier to create –– all while still delivering the impact and effectiveness of videos.
What does the changing Facebook feed mean for brands and publishers?
The change in the Facebook news feed places a focus on meaningful social interactions to build a stronger community. However, brands and publishers both need to understand that news and video will always be an important part of Facebook. When you care about something, you're willing to see ads to experience it.
This brings us back to creativity. With the rapid shift to mobile and video, we are in the midst of a creative revolution. For the next generation of people coming online, there are few chances to connect with people in such a unique way, for the first time, and form a bond with a lifelong customer. Consumers have many choices with the velocity of content and information we're shown each day — big ideas that start on mobile still have the opportunity to cut through the noise.
What are the things clients and agencies often get wrong or the biggest misconceptions about Facebook advertising?
The biggest misconception is that big ideas can't live on or start with mobile. Ideas that bring people together are the ones changing the world –– and more often than not that's happening on mobile, and our platforms. Brands have the opportunity to inspire, entertain, celebrate and empower communities through Facebook, Instagram, Messenger and Oculus.