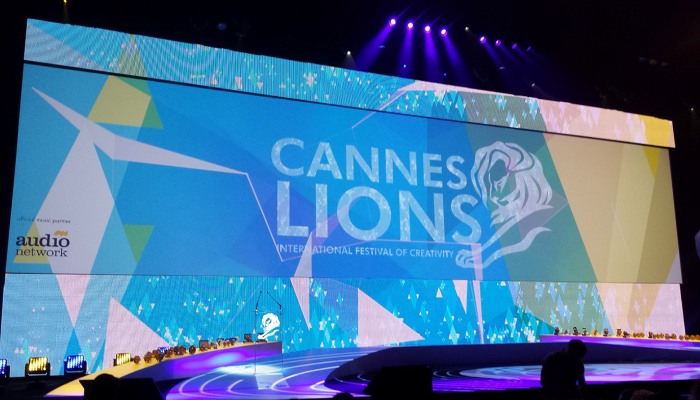 No matter what they tell you about the Cannes Lions International Festival of Creativity, nothing prepares you for the sense of scale and busy-ness that this Festival has become so famous for. The well-oiled machine that Cannes Lions is, everything happens in nearly a picture perfect manner – from the registration to the set up of stalls and booths, to connectivity to just signs and directions… So my first day really was just about absorbing and hoping to get a feel of the Festival.
Before checking into our apartment, we decided to take a walk around the venue, feel the local flavor that was already ripe with Cannes Lions in the air, and creative professionals making way towards all kinds of shops and eateries, and clearly working in their own way of settling in before the Festival kicked off. My first thought  – I cannot get used to this weather because I cannot go back to the heat of Dubai after that. The Ramadan fasts here are longer, but on the first day, everything was too busy to feel it. So the week ahead is in the backdrop of this lovely weather, creative frenzy and what promises to be long, long working hours.
The Palais des Festival, where the core action takes place, sits royally amidst a plethora of cafes and shops on the one side and the beach on the other. Sun, sea and good food awaits most who are at the event and most usually juggle between these and the busy meeting schedules that their companies have already created for them.
The first session of the day couldn't have been more interesting with the makers and actor of AMC's The Walking Dead being the panelist on 'How To Save A Zombie Attack'. Later in the day, I also got the opportunity to hear the history behind Sean Rad's Tinder and Cheil Worldwide Chief Digital Officer Peter Kim's predictions on how social media will be gone in the next 10 years.
MENA agencies are not shining in the shortlists yet but they are doing reasonably well, and I am told these are steps in the right direction. This is of course only the beginning of the week. MENA delegates watch with bated breath on who takes home the Lions, and I join them in this, hoping that the region sees one of its best Cannes Lions so far.