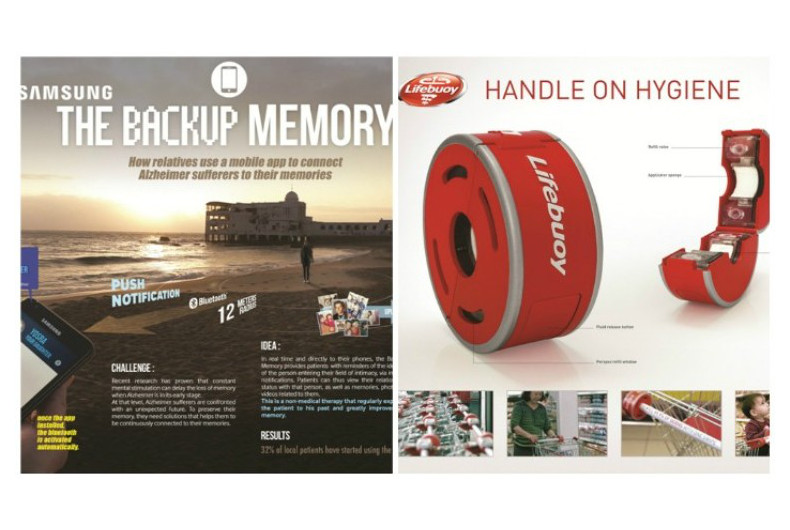 The Direct Lions winners for the Cannes Lions International Festival of Creativity was announced earlier today. Out of the eight nominations from the Middle East and North Africa (MENA) region, two agencies managed to clinch a Bronze each.
Geometry Global Dubai's 'Handle On Hygiene' campaign for Unilever was recognized in this category with a Bronze Lion. Following global research including a study conducted by the University of Arizona about the dangerous types of bacteria found on grocery shopping cart handles, Lifebuoy and Geometry Global decided to deploy an on-ground activation awareness program in Dubai to address this issue and provide a solution for shoppers. The activation saw the development of the Lifebuoy 'Handle on Hygiene', an innovation attached to shopping cart handles that, when swiped across, activates a sanitizer gel, killing 99.9 per cent of bacteria – making it safe to touch.
3SG-BBDO Ariana, Tunisia's 'The Backup Memory' for Samsung Tunisia also won a Bronze Lion. The back up memory is a collaborative project that aims to help people who suffer from Alzheimer disease to be more independent. Samsung dedicated Backup Memory app to stimulate the memories of early-onset patients. The Android tool used Bluetooth to detect when friends and family running the app are nearby.
The Grand Prix in this category was bagged by Grey New York for its work 'Interception' for Volvo.
"Smart, strategic, creative and real-time, Volvo zagged and created a new conversation which hijacked The Superbowl. It pushed and rethought what you can do in direct. Interception is a deep example of what's going on. It's an exciting time in the category and the business," said Jury President, Judy John, CEO and Chief Creative Officer, Leo Burnett Canada.
Surprisingly, FP7/Dxb which had maximum nominations from MENA with three shortlists did not make it to the winners.