5,4, 3, 2, 1…and boom came the fireworks right on cue as the clock struck midnight in Dubai, a tribute to the positive spirit of the city. A glittering falcon took flight in the night sky to welcome 2017, followed by the typically opulent fireworks.
Like in its previous years, this year too, Dubai welcomed a New Year with the same enthusiasm and excitement that it does every year, at its tallest and proudest tower, Burj Khalifa. The fireworks left the on-lookers as much dazzled as it did to those who were watching it through Twitter on their devices. The display filled the sky with colors for eight minutes, shooting off 23 locations in Downtown Dubai, with Burj Khalifa at the center of it.
Choreographed to a customized soundtrack, the pyrotechnics display brought to life several milestone moments and artistic interpretations in fireworks of a falcon flying high, swirling comets, and Arabian dance forms.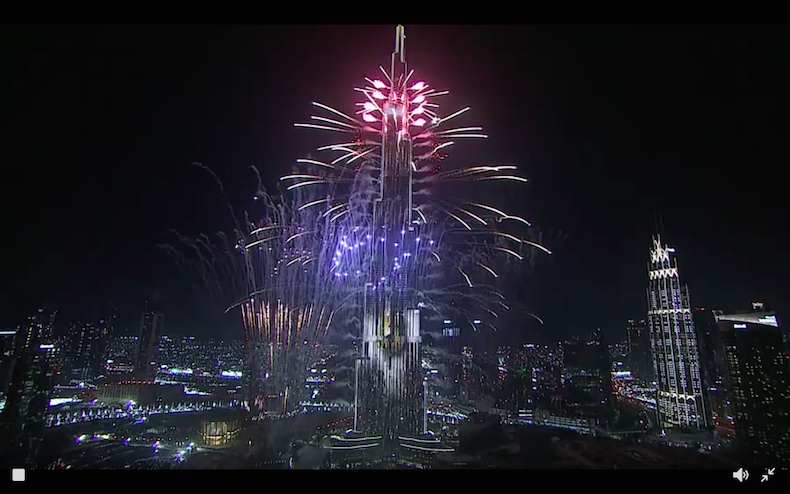 While the fireworks filled Dubai skyline with electrifying colors, developer Emaar Properties ushered in 2017 with a difference. Every year, Emaar started promoting the New Year celebration on digital platforms with hashtags #BeThere and #MyDubaiNewYear. This year, it chose to have a first-of-its-kind live streaming partnership with Twitter offering audiences across the world a real-time experience of the celebrations.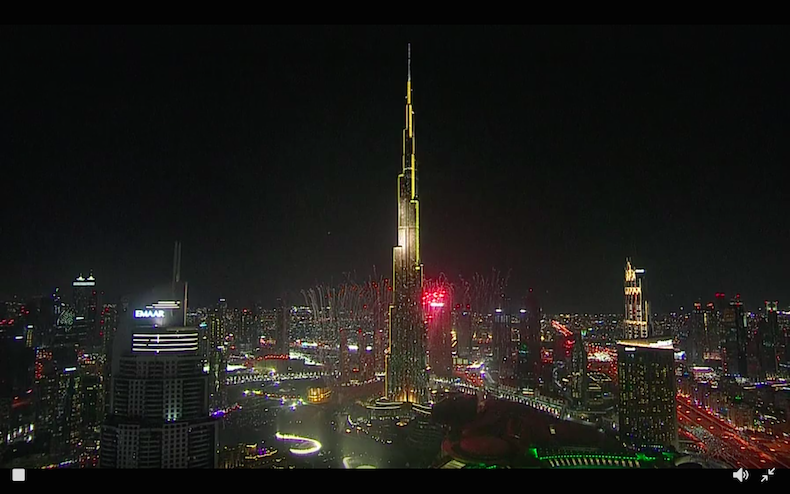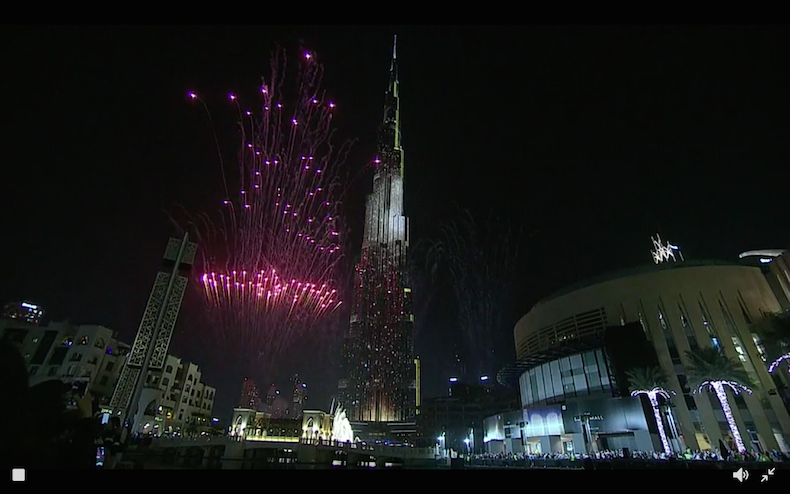 This also marked the real estate giant's ongoing digital strategy to make emotional connections with the people and engage them through the potential of social media. The live streaming defines it further as a true global celebration from Dubai.
Social media was flooded with posts by people who watched the show and shared their responses. The impact of its digital strategy was seen as not just the onlookers but those watching through live streaming expressed the desire to be in Dubai.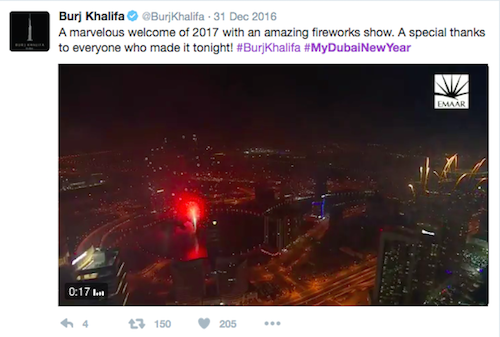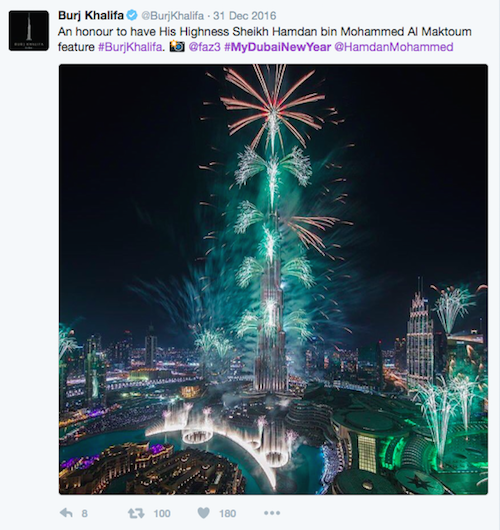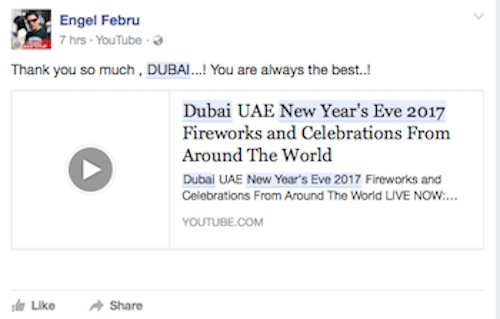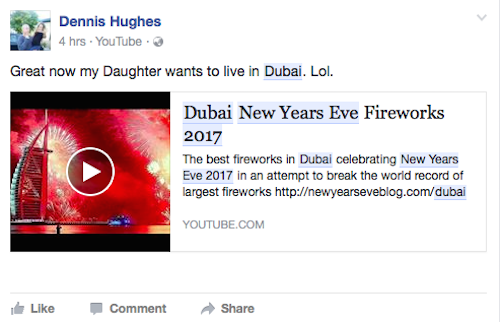 The fireworks spanned out from Burj Khalifa, to the newly opened Dubai Water Canal and then the Dubai Creek Harbor. The glittering show ended at The Tower, a future landmark being developed by Emaar, giving a symbolic ending to the celebrations – connecting Dubai's present and its future.