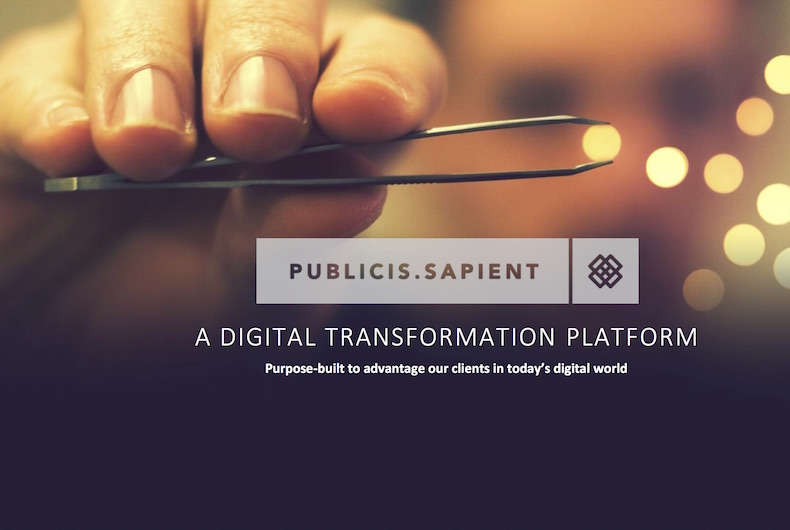 Sitting in a luxury hotel in one of Dubai's most posh locales in one-on-one press meet is how Publicis Groupe chose to officially announce the launch of Publicis.Sapient's SapientRazorfish in the Middle East and North African region. Nigel Vaz, CEO, EMEA & APAC of Publicis.Sapient; Raja Trad, CEO of Publicis Communications, MEA and Kareem Monem, Managing Director of Sapient.Razorfish MENA spoke about Publicis.Sapient's brand architecture and how they want to service clients' businesses that have digital at its core.
In November of 2014 in one of the biggest deals in advertising history, Publicis Groupe bought US-based Sapient, now known as Publicis.Sapient. Bringing the global restructuring to MENA in the same process, Publicis has rebranded its digital unit Flip to SapientRazorfish.
"Today's competitive marketplace requires a deeper level of change, where clients reimagine every part of their business such that the brand promise, technology and operational capability come together in a seamless customer experience. I am looking forward to working with Raja and Sapient Consulting, to deliver for clients a new era in connecting communications and commerce," said Mr Vaz.
SapientRazorfish already has high profile real estate developers as its clients with the likes of Emaar and Miral besides clients in Travel and Hospitality, Retail, Telco and Financial Services. "We are witnessing an incredible transformation in our region with out clients all undergoing a digital revolution of epic proportions. Given that consumers are becoming increasingly agile when it comes to digital, the launch of SapientRazorfish will enable our clients based in Middle East to benefit from a new breed of digital transformation partner – one that will design and implement relevant solutions at the rapid pace of change dictated by today's real time marketplace," said Mr Trad.
SapientRazorfish will be led by Mr Monem as part of an international team under the leadership of Mr Vaz who is based out of its London office.
SapientRazorfish is aiming to make most of KSA's Vision 2030 in near future goals. "We are sitting in one of the most dynamic and demanding regions in terms of digital disruption, innovation and consumer demand. You only have to look at how the UAE's Vision 2021 and KSA's Vision 2030 have placed digital first not just at the core, but also at the front and rear of each initiative. It is perfect time to launch the world's leading digital transformation platform and bring out global experience local," said Mr Monem.
Along with the existing DigitasLBi offering in the region, SapientRazorfish will have Sapient Consulting as its other arm.