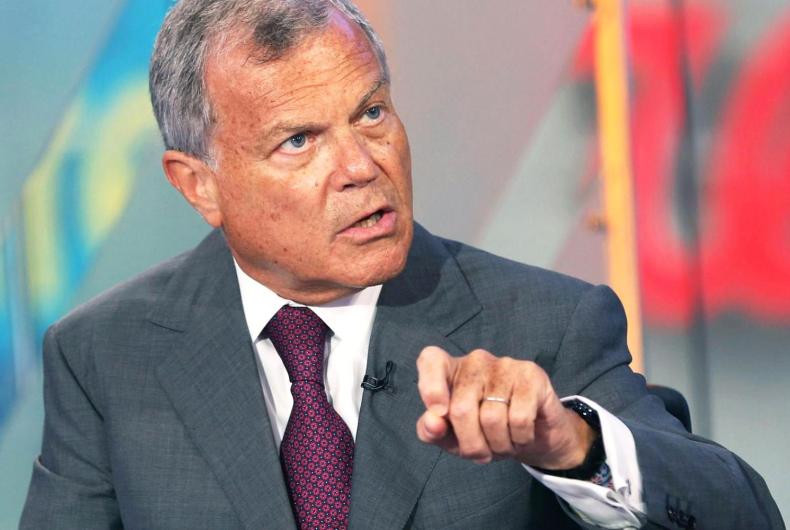 While digital media began as a land of equal opportunities, and in many ways still continues to be so, in digital advertising, much of the spending has become about two players –– Google and Facebook. As several industry reports and marketers own experiences have indicated, these two players corner nearly 75 percent of global advertising spend, leading to what has now popularly become the digital duopoly.
Marketers and industry leaders have constantly expressed the need to change this situation, looking for more options. And there are some names who may just cross the hurdles to achieve this, according to WPP's chief executive officer Sir Martin Sorrell.
"I would say Oath, Snap and even AppNexus are some possibilities. Then there is Amazon, which is more a probability than possibility," Mr Sorrell said in a conversation with AM.
Oath, the relatively younger company formed from the combined entity of Verizon-AOL-Yahoo, has raised many hopes to break the digital duopoly. The continuous growth that Snap has been seeing, despite its recent earnings report, made it a stronger contender than even Twitter. However, fact remains that none of these platforms have really made a dent yet.
Mr Sorrell credits this to the strength that Google and Facebook have mustered over the years. "These are very powerful companies. They operate, to some extent, in different areas – Google in search, performance and programmatic and Facebook in social but essentially, you have two very strong companies that will not make it easy for a third option. It is very similar to the situation in China."
He cites the BAT (Baidu, Alibaba & Tencent) example in China as a comparison. These three companies dominate the digital media landscape in China and are constantly adding to their proposition to keep growing their share.
The dominant position has also put an extra layer of responsibility of Facebook and Google. This was evident in the last year, when the platforms came under fire for the kind of content they played home to – whether it was extremist content or fake news – leading to concerns such as brand safety. The measurement system has also been challenged as marketers and agencies urged for third party measurements and metrics that would comply with higher standards.
Both platforms have since taken several steps to address these concerns. However, the WPP Chief cautions that it would never be enough. He said, "You are trying to get to 100 percent safety. That is probably an unrealistic objective but it does mean that you can never do enough. Google is trying very hard and Facebook is upping its efforts but they will have to keep doing more."
Even as tech companies have for long shunned the responsibilities that media companies bear in terms of the content they help amplify, getting content right has become a core priority on their agendas. "They have no choice," commented Mr Sorrell, adding, "All the fearsome five –– Amazon, Apple, Facebook, Google and Microsoft –– are investing in content, and there is a lot more we would be seeing in this."