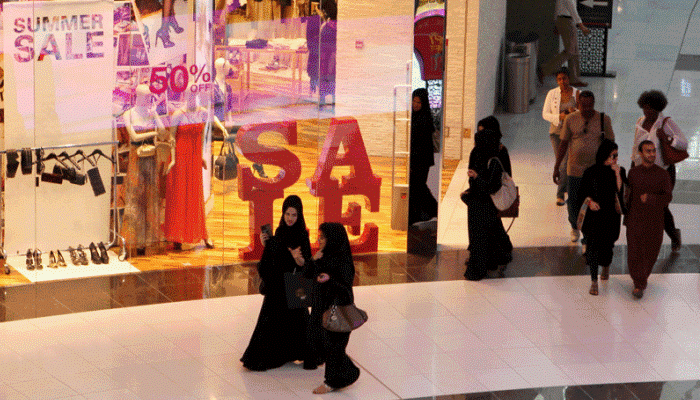 Today's connected world is driving a 'consumer trust divide' between suspicious minds in developed nations and more accepting attitudes in emerging countries, according to Kantar TNS's latest Connected Life research.
Kantar TNS surveyed 70,000 people across 56 countries and conducted 104 in-depth interviews as part of the 2017 Connected Life study. The research explored consumer trust in brands in relation to four themes: technology, content, data, and e-commerce. The findings show that while European and US consumers' trust in brands is being undermined by the poor deployment of advertising and content, consumers in countries across Asia, Middle East and Africa, in contrast, appear to be embracing brand content and messaging though concerns on privacy remain.
The findings also show that many consumers are choosing privacy over convenience, preferring a greater say in decisions that impact them even if that means compromising on speed or ease. 35 percent of consumers in Saudi Arabia and 39 percent in UAE object to connected devices monitoring their activities even it makes their lives easier.
The research also reveals that mistrust is prevalent in many markets, but that it is not universal. While just 9 percent of Swedish consumers consider the content they see on social media reliable, half of online users in MEA trust the information they consume on social media.
"In our connected world, the notion of 'truth' has come under increasing pressure. Given this, the default for many consumers is suspicion, not acceptance. The level of suspicion differs starkly depending on where you are in the world. In developed countries, the erosion of trust has been much more dramatic – driven by consumer experience with new technology, online content, usage of personal data, and ecommerce. In contrast, overall trust levels in Middle East & Africa are relatively high – giving regional brands an opportunity," said Stephen Hillebrand, CEO, Kantar Insights Middle East & North Africa.
"Online users in UAE and Saudi Arabia trust new technologies and brand content on social media. This is reflected in their willingness to embrace new things and express themselves freely. However, when it comes to sharing personal data, they still have concerns and expect to get something in return," Mr Hillebrand explained further.
Connected Life explored consumer trust in brands in four areas:
Trust In Technology
The rapid evolution of technology is enabling brands to develop better, smoother customer service experiences, but poor deployment or a failure to meet basic needs can erode consumers' trust and confidence in brands. This year's findings showed connected consumers are polarised in their acceptance of artificial intelligence. 43 percent of connected consumers in MEA are willing to interact with a machine (such as a chatbot) if their query is dealt with more quickly.
Trust In Content
Many brands rely on social media platforms to reach consumers quickly and easily but this year's research shows that content on those channels is increasingly discredited and distrusted by consumers, with fake news and self-serving information impacting their confidence in what they're reading. Nearly a quarter of consumers in MEA find the content brands post on social media channels irrelevant.
Trust In Data
When it comes to data, people are becoming increasingly aware of the price they are paying for their connected lifestyles, and many feel on the losing end of an unfair exchange. 35 percent of MEA consumers respondents expressed concern about the amount of personal data that companies have on them.
Trust In Ecommerce
There has been a large increase in brands offering social commerce options to consumers, whether mobile shopping services and the ability to purchase through social media platforms. New technologies such as 'buy buttons' and mobile payments are making ecommerce more frictionless than ever, but many consumers are failing to see the benefits. While 64 percent of consumers in China would prefer to pay for everything using their mobile, we see that consumers in the MEA region are much less likely to embrace mobile payments.
"While brands in UAE and KSA currently enjoy higher level of trust than those in the developed countries, we expect this to diminish in the years ahead in a dynamic online world. To build and retain trust while this is still relatively easy, brands need to understand the emotional and behavioural drivers of their consumers," concluded Mr Hillebrand.