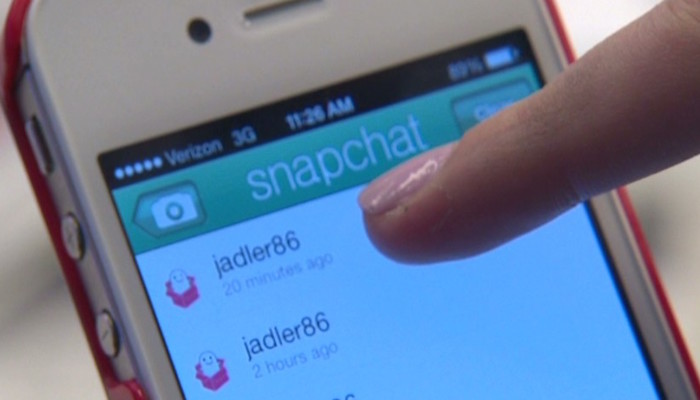 Marilyn Manson wants people who didn't like him to start listening to his music. Adrian Grenier from Entourage believes in exhibiting the social responsibility that comes with being the face of a brand. A couple of very interesting perspectives from . However, the most insightful bit on Day 2 came from Snapchat co-founder Evan Spiegel when he saiD: 'Snapchat really has to do with the way photographs have changed. Historically photos have always been used to save really important memories: major life moments. But today… pictures are being used for talking. So when you see your children taking a zillion photos of things that you would never take a picture of, it's because they're using photographs to talk. And that's why people are taking and sending so many pictures on Snapchat every day.'
And the awards night for Direct, Promo & Activation, Press and Mobile, showed a lot of work worth being Snapchatted! Personally, I was appalled at the quality of winners being awarded Gold in Promo & Activation and even Press to a certain extent, when compared with previous years. Some of the work from MENA was more insightful, more creative and more impactful. The jury spoke about creativity that raises society and leads to social good – well, a lot of the winners seemed like one-offs done for the sake of awards. So, yeah that was a disappointing set of winners; with some exceptions of course like the amazing Ice Bucket Challenge, Blind Trip and Samsung Safety Trucks.
Direct and Mobile had some of the expected bets winning and I was impressed with the amount of Gold Lions awarded. The judges were generous and rightfully so. A trend that did emerge on the night was that technology itself was the idea in most cases, created or leveraged to solve a problem or move people in a beneficial way for the brand or the cause. And owing to our lack of real, authentic technology ideas, we in MENA were left far behind. Our work, hand on heart, did seem to be from another era when compared with the work that was winning. That is not to say, in any way, that we didn't deserve to win – we should've won more as a region with the work that we had – but it was interesting to see how the juries in those categories viewed and recognized the work this year.
Coming back to my taxi driver friend – David – I'd reckon he would have definitely heard about and loved two specific campaigns: The Ice Bucket Challenge and #LikeAGirl. They deserved the applause they got on the night. And they will be winning a lot more over the nights to come.
For us in MENA, I hope Day 3 brings better news!