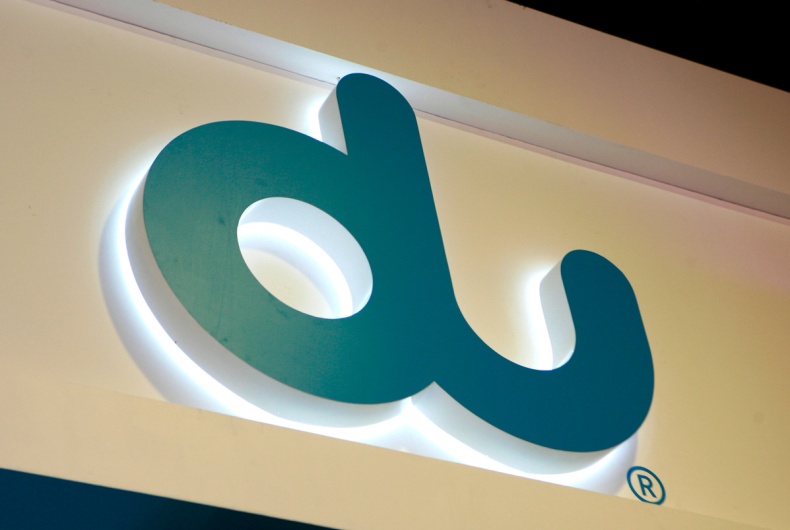 If you are among those who think that remove the logo, change the colors and telecom marketing would all look more or less the same, you are in good company. It was not just this premise alone, but the very question of the role that a brand can, and should, play in a consumer's life, that has guided Abdulwahed Juma's marketing strategy for du.
The executive vice president for brand and corporate communications for the telecom company is just over a year old in his new job, having come from a more commercially skewed background at Abu Dhabi Media. Though relatively new to the scene, he has not shied away from making a slew of bold decisions that signal a change of direction for the business of marketing in the region.
The marketer began the year with winning Dubai Lynx International Festival of Creativity's 'Advertiser of the Year 2018' award, and also by keeping most agencies busy, when he put du's entire advertising mandate up for a pitch.
Mr Juma sides with those who appreciate the role agencies play, but he also asserts that marketer expectations have changed over time. He sees agencies as extended arms of the company itself, rather than external partners, acknowledging the value they bring with expertise in creative, media, PR, brand architecture, insights and best practices. Much of this is difficult for a marketer to house internally. But he is also clear that idea alone is no panacea; the human truth it is based in, is as critical.
In the last few months, du made headlines for switching its media agency to Hearts & Science and its creative agency to TBWA\Raad. In the case of the latter, the decision meant severing a 12-year old relationship –– a spell as old as the age of du itself.
"For us, it is not about the creative empire, it's the chemistry. We may be an agency's client but they are creating work that represents us to our clients, which is the consumers. They are our brand ambassadors. It is crucial for us that our partners understand our clients, exhibiting the charisma that a reliable brand representative should," Mr Juma expresses.
There is no exaggeration in categorizing du's relationship with TBWA\Raad a sign of changing times, where marrying creativity with data and insights is all but imperative. Idea rooted in data is the position that the Omnicom agency has worked towards owning in the recent past –– a calling card that synced with du's rationale perfectly.
The Game Changer
Even before it had initiated a review of its agencies, du was placing its creative messaging under critical lenses –– what was the differentiation or the purpose in the message? What were the factors taken into consideration while crafting a campaign?
"Our consumer drives our marketing strategy. We take the backseat," says the marketer. His specific aim here is to change push marketing to one that would attract, engage and resonate with the consumer. The role of content gained more ground in the final work but the process itself had become entrenched in research. "Everything has to be research led and data driven," Mr Juma says, clarifying that this must be achieved without compromising risk taking ability that comes with intuition.
A 'backseat' in any form is not a notion that conventional marketing would applaud but there is barely anything conventional about the way Mr Juma approaches brand.
An example can be seen in du's #PostWisely initiative. In its second phase, du had worked just as hard in the run up to the campaign as it did towards its deployment. Ahead of the campaign release, it engaged Ipsos to study online user behavior to isolate patterns that it wanted to address and change through its communication.
du's message in the campaign was to think before sharing. By discouraging social posts that traded humane traits for likes and shares, it was in effect decreasing the use of data. du's messaging was moving away from product selling to standing for something.
Rare to the Middle East, it employed graphic imagery to make its point, nearly defiant to the kind of creativity usually seen from large brands.
This 'human' element is further visible across all du communication –– whether it is the 'message of giving' in its Ramadan ads or of adding 'kindness', 'harmony', 'love', 'friendship', 'compassion' and 'gratitude' in another series of films.
The more important point here is that these messages manifest in du's initiatives on-ground as well.
Battleground Experience
In the last couple of years, much has changed for the telecom company as it primed for restructuring, aimed at making its operations leaner and more efficient. From a marketing standpoint, this has had dual impact – going digital in all aspects, and putting a premium on consumer experience.
Mr Juma aligns with the argument that in the new age of marketing, the ultimate battleground, where a brand can make a stand, will be the consumer experience. "Whatever we learned from taking a step back to observe our consumers, boiled down to the fact that they want better experience –– it could be about shorter queues, lesser wait time, faster delivery, addressing complaints, offers and so on, and that is where we took it," he informs.
The telco's investment towards its ecommerce presence, including being the first brand in its space to be present on Amazon's Souq.com, was among the steps in this direction.
du's efforts have been preparing it for a strenuous year, but it also these tough times that have sharpened two of its brand traits –– being dynamic and flexible. "We want to reach to our destinations faster. We have expedited everything. If it would have once taken us three years to realize a goal, now it will take us 18 months," Mr Juma adds.
All efforts are directed, with consumers as the pivotal point.
Consumers, Consumers, Consumers
Mr Juma challenges the concept of a 'new age consumer', especially in context of consumers being more vocal in expressing opinions, feedback and brand criticisms. "The consumers have always felt like this. A consumer who is annoyed with an ad today is the same 30 years ago. The difference is not with the consumers but with the fact that today they have the wherewithal to speak up. This is an aftereffect of technology. But it would be remiss of us to not recognize that this helps us more," Mr Juma reflects.
He explains that this power allows for marketers to listen to what consumers want, and create a dialogue for the first time. He also admits that this is easier said than done, but consumer voice can be heard in real time now, versus the six-month old surveys that marketers had to once depend on.
"It is in the here and now. We know how our consumers feel in that moment and that gives us a fighting chance to address a concern, play up something that is clicking, or course correct," he says.
du experienced consumer angst of its own with one rendition of 'du Tuesday' series 'The Man Sitting Next to You', to the extent that it had to pull the award winning ad down from across media. However, the situation did not daunt the marketer. Mr Juma believes that the solution to most problems of this nature between a brand and a consumer is in being upfront.
"Sometimes people believe that safeguarding a brand and transparency are at opposite ends. If the network is down or there are complaints, brand advice may be to deny the issue, while being transparent demands owing up to it. I personally think they are mutually inclusive –– the best brand strategy is honesty with consumers. They will understand you. They are your consumers and your partners. Their businesses are carried by your services. You have to trust that relationship," he says.
Uptrend Ahead
The long term players of the region are pushing forward despite the challenges they are faced with. du's case is no different. Mr Juma does not mince words in reiterating that the year ahead will continue to be slow, testing the market and the resolution of the players.
"In many ways, the telecom category, like media, tells you the pulse of the market. If telecom consumption is picking up, it inherently means business is picking up. Same is for media. Booking advertisements in advance means activity. It's still quiet for these sectors but I expect it to change towards the last quarter of this year. The hype of Dubai Expo 2020 has already begun, and that will usher the uptrend," Mr Juma remarks.
Digital will continue to gain in the way forward, but this means more pressure on creativity. For all kinds of audiences, digital media has been on the rise. Especially for the growing base of connected audiences who are fast moving and look to mobile for everything from entertainment and media to utilities and services.
"As this number grows, more so in the younger target groups, we understand that that is the area we have to play in," Mr Juma advises, adding, "I go back to my point of research and data. All indicators make us acutely aware that a consumer decides whether or not we are interesting or relevant in three-seconds. Our proficiency and excellence will have to be as much in our long forms as it would have to be in the shorter, thumb-swiping versions."