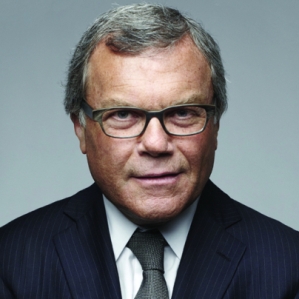 Dramatic upset, stunning victory, sheer disaster –– the appointment of Donald Trump as the 45th President of the United States has attracted extreme reactions from people all across the globe. And the best and brightest of the global and regional advertising and marketing industry are equally surprised.
The development created mayhem in global markets, with holding companies seeing a drop in shares. The shares of WPP, for instance, were down by 3 percent. WPP Chief, Sir Martin Sorrell, dubbed Trump win as the "second Brexit that has left markets surprised", and cautioned that it will "take a significant amount of time to assess the implications of the shock win beyond the short term".
"Increased levels of uncertainty will mean more hesitation to make important decisions in the short term, both by people and governments. But it may accelerate implementation of helpful reforms in the medium term to reduce uncertainty and stimulate investment as a result," Mr Sorrell said in a statement.
In the Middle East and Africa, WPP companies including associates generate revenues of over USD 1 billion and employ around 37,000 people. As is known, WPP is already committed to Iran, reiterated in the exclusive agreement it signed with PPG earlier this week.
Uncertain and instable were two of the most common words in most conversations that Arabian Marketer had with the regional MENA and UAE Chiefs – both in on-record and off-record conversations.
Adland Expects To Feel The Pinch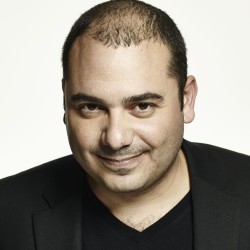 Among the few that did react to the news on record, Tarek Miknas, CEO of FP7/MENA, that is part of IPG's McCann Worldgroup, pointed out that the news has increased the doubt level in an already unstable market. "The fact that our part of the world sees Trump as a 'loose cannon', as Khalaf Habtoor politely articulates it, means even greater uncertainty. Governments will spend less, and large corporations will operate with greater caution. And the end of the food chain will be the first to feel the pinch – that would be us."
A point that Hussein M Dajani, COO, Hug Digital agrees with. In a conversation with AM, Mr Dajani said, "When nations and economies go through instable periods, the first thing that gets affected is share of spend on marketing, and hence, share of growth and revenue to ad agencies."
He explained that MENA was undergoing significant instability. Egypt with its inflated currency, Lebanon with a new President, Saudi with its financial challenges, Syria/ Yemen/ Iraq and the inability of global nations in reaching an agreement towards them are some of the instances contributing to this. "It is still not clear what the repercussions of Brexit and Trump will be on the Arab world, the Muslim world, and on Iran. But early signs tell you this — 'uncertainty', 'fear', and 'low confidence'," he said.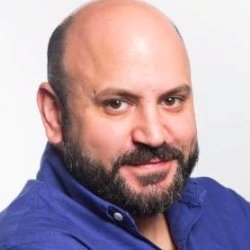 Mr Dajani does remind though that the digital advertising business would be much lesser, if at all, impacted by the change. In many ways for digital companies, it may be business as usual.
Wait & Watch
Not unlike leaders in most other markets, MENA too is on the wait and watch mode. The region's leaders have welcomed Trump soon after he was named President Elect. Dubai's ruler Sheikh Mohammed bin Rashid Al Maktoum, who is also Vice President and Prime Minister of the UAE, congratulated Trump with a tweet: "We offer our congratulations and best wishes both to President Elect Donald Trump and to the American people".
Saudi Arabia's King Salman bin Abdulaziz, a key Arab ally of the United States, congratulated Donald Trump wishing success in "achieving security and stability in the Middle East and the wider world".
"The election of Trump will move the oil prices more than any statement by anyone," United Arab Emirates Energy Minister, Suhail Al Mazrouei, told reporters in a media roundtable in Abu Dhabi on Wednesday, adding, "That is the nature of this market it is sensitive for information."
Adlanders too are watching from the fence for now. Though some are more sceptic than others on Trump's appointment having any actual impact in MENA.
"I do not see the election of Donald Trump as US President having any direct effect on the MENA industry in the short term. Any effect he may have on the industry will be the indirect result of global trade agreements he would make and political decisions he might take in the Middle East which may contribute to increasing or defusing any regional political tension," said Ramzy Abou-Ezzeddine, CEO, Y&R MENA.
In agreement, but with a slight difference in opinion, Mr Miknas points out that time will tell. "Personally, I don't think Trump quite has any opinion or real policy in his mind for the Middle East. He may have a couple of sound bites, but chances are there is little depth beyond that. This might be a good thing. But, judging from his rhetoric and a potential superpower trip, this could quite easily end up a very bad thing indeed," he said.
The watch from here would be a close monitoring of how much of President Trump's decisions are implemented, and how that will affect US brands and the relationship between the US and the rest of the world.