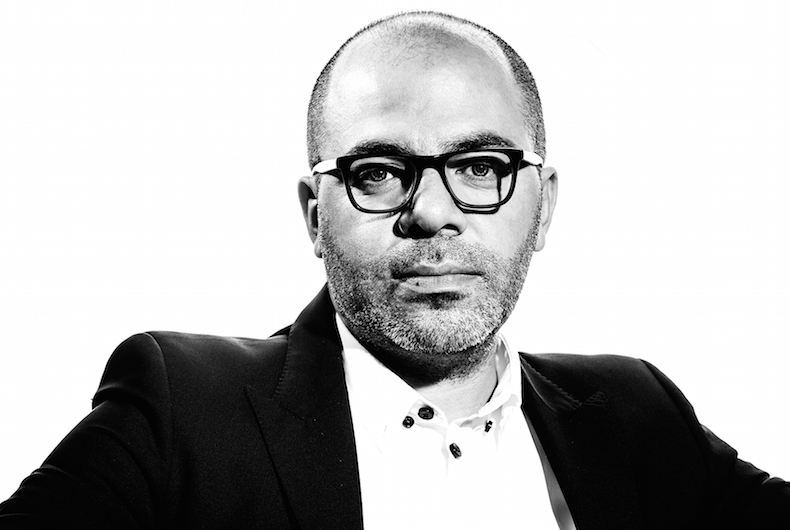 Ending a five-year stint with Impact BBDO, where he formed one of the most successful creative partnerships in the Middle East & North Africa (MENA) region with CEO Dani Richa, Fadi Yaish is gearing up for a new chapter in his professional journey. As AM readers would recall, Paul Shearer has been named the CCO of Impact BBDO now.
Speaking on what motivated Mr Yaish's decision, he said, "The moment one achieves something, it loses the power to make you happy. And you think, what's next? That's probably why I've never had the good fortune to live in the moment, enjoy it. When I felt we reached as far as we could go together at Impact BBDO, I had to make a tough decision to let go and start thinking what is next."
Even as Mr Yaish has not divulged details on destination next, he said, "I promise you, 'next' is exciting and disruptive. If there's something that's more solid than my work, it's my word."
Mr Yaish's notice period with Impact BBDO ends in the first quarter of 2018. Reflecting on his experience at the agency, he remarked, "This has been the most exciting chapter and also the most challenging. What we achieved in five years was improbable but clearly not impossible."
From an awards perspective, in 2017 alone, Impact BBDO Dubai won the likes of 'Agency of the Year' and 'Network of the Year' at Dubai Lynx International Festival of Creativity, Cristal, Loeries and MENA Digital. It also won 'Most Awarded Agency in MENA' in Cannes Lions International Festival of Creativity, One Show and D&AD.
Impact BBDO has wins such as Mobily, KFC & ADCB under its belt in the last couple of years. "From the perspective of growing our clients, I am particularly proud of our Johnson's story and how we took it from regional to a global partnership. Centrepoint was another highlight on building a great brand from the ground up. The evolution on Mars product communication or the opportunity we had with KFC to leave our stamp on everything, right from in-store to brand and communication, are all some of the works that have truly stood out," added Mr Yaish.
Mohamed Torki, the CBU Director for Saudi and Gulf at Mars Inc noted, "Every meeting with Fadi was a long hour of inspiration for creativity, passion and excellence. He is a creative leader who puts business growth and client success ahead of everything else. We will definitely miss working with him."
Mohamed Yousry Taher, Regional Brand Director, Middle East, Turkey & Africa at Mars added, "Working with Fadi reflects Partnership at its best. It's never an agency-client relationship."
'In 2013, Centrepoint tasked BBDO to reposition our brand. Since then, the brand has evolved constantly. Fadi's business interest and passion to drive this change was key to Centrepoint being one of the most loved and recognized fashion destination brands in the region," commented Shyam Sunder, Senior Head of Marketing at Centrepoint.
"Thanks to all our clients who were my true partners and champions. And thanks to Dani Richa for believing in all of us to make this dream run possible," Mr Yaish said.
Counted among the most reputed creative doyens in the region, Mr Yaish was the first creative in the region to be among the top 10 ECD ranking in the world back in 2008. He has been in the top four highly ranked ECDs according to Big Won Report 2014, 2015 and 2016. He has also chaired juries at D&AD, PIAF, Cresta, AdFest and judged other shows such as One Show, Cannes Lions, LIA, Clio, NYF, Spikes, AdFest and Loeries.
"Working with Fadi constantly reminded me why I love my job so much and what my role can and should be. He has an uncanny ability to make you feel uncomfortable, and I mean that in good way. Such a powerful attribute of a creative and the only way creativity stays creative. This is something I truly appreciate about Fadi," added Mohammed Ismaeel, Senior Vice President Marketing, VISA CEMEA.
Mr Yaish views ending his run at Impact BBDO as a "tough call". He said, "The ending defines every story. I chose to end mine at Impact BBDO with our clients on a high. There is no better legacy I'd rather be remembered for. It's a great feeling that when I call it a day at BBDO early next year, I'll leave it in top shape."
"It is sad news for me and huge loss for BBDO and its clients. But the world is small, so I am sure our paths will cross again," said Yana Ignatova, Head of Baby EMEA Global Franchise Organization at Johnson & Johnson.
"I'm proud of what my team and I at BBDO accomplished together on every level, we exceeded all expectations of our Clients, Agency and Network. They are family and those who know me, know I don't mean it as a corporate cliché. I would like to believe I've provided them enough tools to work with, be equipped for the future, and stay inspired always, so that they keep shining, and all their hard work pays off.
Five Qs To Fadi Yaish On Advertising & What Next
What are the opportunities that you are seeing in the region in the year ahead?
There is a huge gap in the market that has been building up for years. This gap is between business strategy and creative strategy, between the big picture and the effective execution. This fissure is only getting bigger with the rapid change taking place among consumers, technology, economy and markets. This is where the next big opportunity lies.
What is the role that you see advertising playing in this?
There are exciting times ahead. As a region and a market, we've shattered the invisible ceiling. Now it's time to fly and take brands and businesses to newer heights, solve problems and truly innovate to deliver impeccable results. Today more than ever before advertising is helping move product for businesses. Clients are under pressure. They want it fast, cheap and great. They need relevant work. And effective current social and digital work that hits the mark and then some.
Tell us more on some of the challenges that MENA as a region faces specifically?
The recurring challenges that we face, as agencies operating in the region, is with the high number of expats working in key markets such as the KSA. Consistency, stability, relevance, purpose and efficiency are some of the everyday challenges. The other is variable around the economy, geo climate, habits, technology and everything else around us that apply immense pressure on the everyday goals and demand immediate gratification. I am satisfied that in the last few years we fixed much of these challenges at Impact BBDO.
What is your advice to your team and your peer as you gear up for a new chapter?
Advertising is a marathon. You cannot rush trust and credibility. Things take their own time. You have to earn it inch by inch. This trust was always a mountain on my shoulders. Because what takes years to build can vanish in a second. Once you earn the trust you seek, you realize that is the hardest job in the world. And you have to uphold it and guard it with at any cost.
Trust begets trust. Pitches for instance. Clients trusted what we stood for and bought into what we represent even before they bought into the work so much so that every campaign we ran was the work we pitched with. And this is very very rare in our business not only in the region but in the world. I take great pride in this, because it is a solid proof on how we approached our work and how detail oriented we were to the client's business and objectives. It takes a lot for a client you meet for first time to trust you, buy your work and passion and actually run the work you believe in.
Does agency life eventually get tiring eventually?
I get that asked a lot. The answer, every time, is a resounding no.
It is the discomfort or the impatience that pushes one to aim for the unachievable. Since I started, I've gone in to work with a sense of looming doom, every single day, and there's no running away from it. The most accomplished minds in the business feel no different. In order to outperform and deliver the most effective work for our clients, one has to constantly challenge the norms, tests the limits and push everyone away from their comfort zones. Otherwise we're just stuck in a rut of mediocracy. Today, I'd be worried if I woke up and don't feel this nervousness, this discomfort in my gut.
If we don't really love the business and enjoy solving every brief to its best capacity then what we are we really doing here. You have to be committed and dedicated towards your clients, agency, team and above all, yourself. It takes a lot to do the right thing in our industry, but it's imperative.