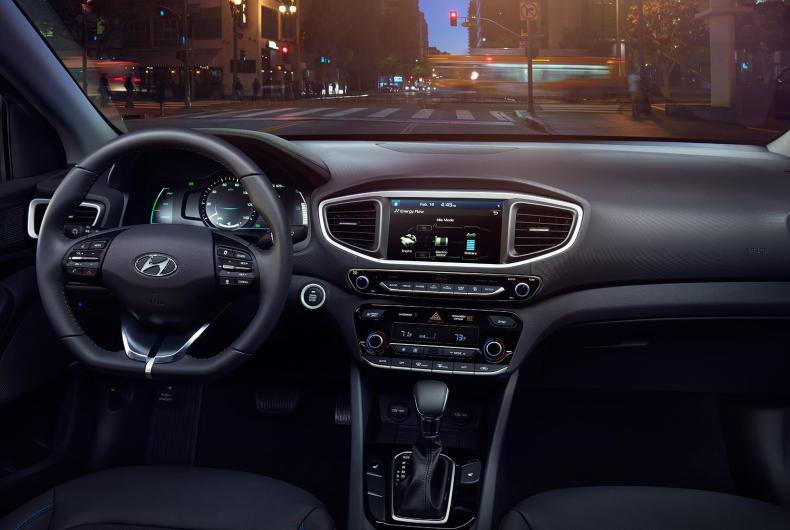 The use of driverless technology in mainstream models and an accelerating push towards electrified drivetrains form the two top trends for the auto industry in 2018, according to Mike Song, Hyundai's Head of Operations for Middle East & Africa (MEA).
Autonomous technology is already a feature of new model launches from the brand, in many cases fitted as standard on the newest models. That technology is being used to assist the driver, rather than to take over completely, such as with autonomous emergency braking, adaptive cruise control and lane keep assistance.
However, that is about to change, and 2018 will see driverless technology take a significant step forward, asserts Mr Song.
"What we have now is called Level 1 autonomy, where the car and the driver share control," said Mr Song. For example, the car uses adaptive cruise control to manage the brakes and accelerator on its own, but the driver steers. It's called 'hands on' autonomy.
"In 2018, we will see this shift to Level 2 autonomy. This is so-called 'hands off' autonomy, where automated systems take complete control of the car, including accelerating, braking and steering. Drivers will still need to pay attention at all times and be ready to take over, but the car will safely handle a wide range of situations without any driver input," he said.
Hyundai will introduce Level 2 autonomy during 2018 with its Highway Driving Assist 2 (HDA2) system, which aims to minimize intervention by drivers.
Mr Song also predicts a clear move to electrified drivetrains in several markets within the region, with Hyundai firmly committed to the transition to renewable energy.
"In some markets, particularly in Europe, we are already seeing electric vehicles starting to take a noticeable slice of the market, and they are very close to becoming a mainstream choice," he said, adding. "In MEA, we are sitting further back on this wave, but the momentum is building. Very importantly, electric cars are being seen as fashionable and desirable. That change in perception is almost as important as the improvements in technology, because self-image is such a big part of car purchasing decisions."
A shift to electric power is now seen as a certainty by most carmakers, with a growing number of countries now setting an end-date for the sale of new fossil-fuel powered cars in their markets.
Hyundai's current strategy would see the company expand its line-up of electric vehicles to 38 models by 2025, encompassing a range of battery, hybrid, and hydrogen fuel cell technologies. Internationally, it already offers a hybrid version of the Sonata, and it was the first company to introduce a fuel cell vehicle as a production model, with the Tucson FCEV.
The IONIQ, launched during 2016, is Hyundai first dedicated platform for alternative drivetrains, and the first car to offer buyers a choice of hybrid, plug-in, or fully electric models. Versions of the IONIQ are already available in selected markets in the MEA region, with more being added.
"We are all moving towards the same destination, which is mobility that is free of carbon emissions, but different markets will take a different path to get there. Hyundai is taking a very flexible, very pragmatic approach to the transition, and we intend to be a leader of change in this region," said Mr Song.