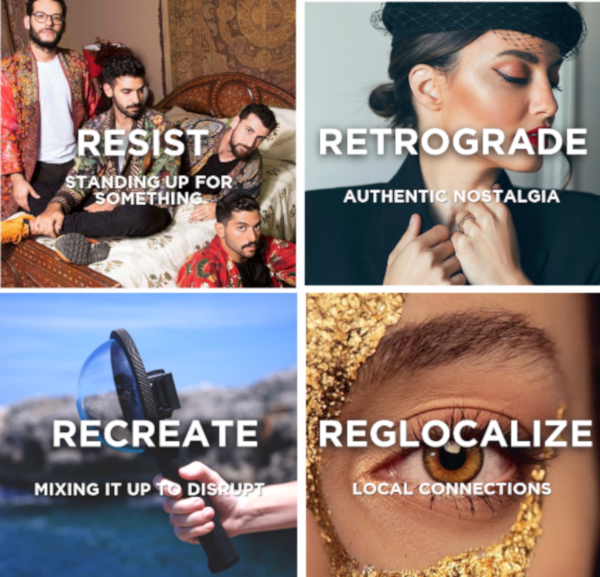 How do we frame trends that are impacting consumer culture around the world today? As marketers, we tend to lump people by generation to understand their behavior. But consumers these days are less likely to define themselves by demographic labels. Gender, sexuality, ethnicity and social class still play a role, but more people believe it's their personal choices that shape who they are. Multi-faceted factors such as education, fitness, values and passions. Consumers now define their identity by as many as nine different factors. Consumer identity plays a defining role in the connections brands can make with them. If brands want to keep pace, they should focus more on the mindsets that define modern consumers, beyond demographics.
This was the insight that set off UM's 2019 WAVE study. Now in its 10th edition, the annual WAVE is conducted across 81 countries, in 44 languages with over 56,000 individuals. Combining survey techniques with sophisticated social listening analysis, this research charts the pulse of consumer dynamics.
Wave X reveals a powerful mega-trend, a unique mashup redefining how we live, work, and connect. This fusion is influenced by consumers' own backgrounds, the convergence of global traditions, and inspiration from previous generations. We call this mega-trend, the Remix Culture.
The Remix Culture is a framework which allows us to understand consumer behavior and opinions. These behaviors reflect consumer mindsets, which are part of their identities. Understanding these mindsets helps brands identify territories to engage in and become more relevant.
Mindsets That Make Up The Remix Culture
Four mindsets make up the remix culture. These include 'Resist', 'Retrograde', 'Recreate', and 'Reglocalize'.
The Resist mindset embodies the change agents, the emboldened thinkers and creators who live by their own code. They believe that to change the future, they must be the future. Branching away from traditional paths, they stand up for what they believe in and speak out against what doesn't align with their values. Examples of this behavior abound across the MENA region. Algerian youth played a crucial role in toppling the decades old regime. In Lebanon, impromptu 'stage-ins' followed the cancellation of a Mashrou3 Leila concert due to religious pressure.
Nouf Alhimiary wields her art as a tool to engage young Saudis around feminism. Marketers should take note. In MENA, 60 percent believe brands play a significant role in social good. And when brands do not live up to these expectations, consumers hold them accountable, social media being their preferred platform to voice these concerns. This isn't about your one-off CSR (corporate social responsibility) campaign though. Becoming a Resist brand requires an unwavering commitment to a cause, even at the detriment of short-term business results. Not for the faint of heart. Recall the Pepsi/Kendall-gate? Attempting to free-ride on the Resist wagon will get you thrown under the bus.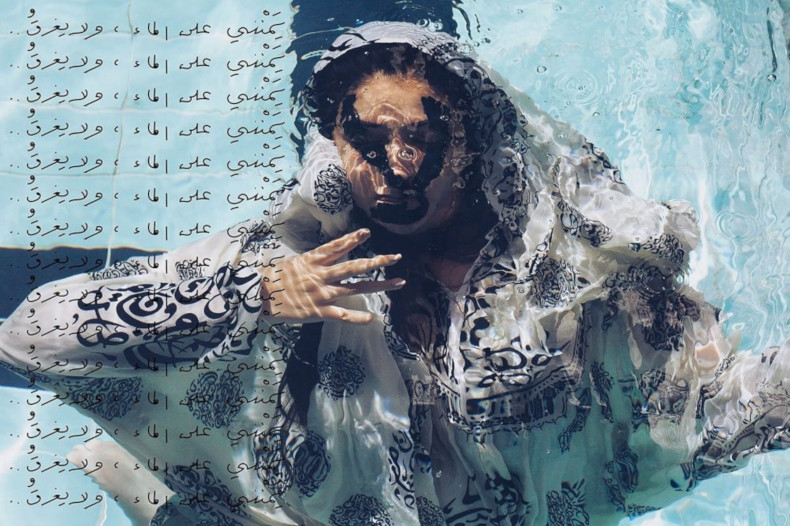 Retrograde is the attitude that old school is cool again. Those with this mindset love remixing the old with the new. In MENA, 72 percent of respondents listen to music or watch movies from other decades. Nostalgia strengthens social ties and triggers feelings of connectedness. Especially in our fast-paced world, we like remembering that what's important hasn't changed. Coca-Cola is one brand that has always harnessed the power of nostalgia.
Fashion icons such as Gucci have caught on the flashback rage. Their space sneakers and fanny packs are making a comeback like it's 1999. And in Morocco, the most trending Instagram accounts remix old TV series with 2019 scripts.
The Retrograde mindset resonates with many in MENA who believe modernism does not mean forgetting tradition. Celebrating heritage with a modern twist can be potent for brands. Chevrolet MENA capitalized on the Retrograde mindset for its 100th anniversary. Partnering with Hammoudy Bamby, the brand launched 'A Century of Trucks', a web-series documenting the restoration of a 1967 vintage Chevy.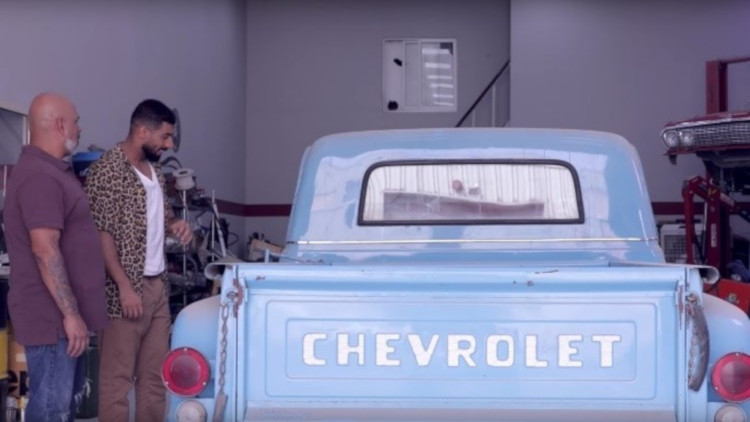 Recreate audiences express their individuality in original ways. By fusing product uses, or business models, they are disrupting industries and remixing our way of life.
MENA youth, like Sadeem Al Marri, over-index on out of the box thinking, coming up with new solutions to old problems. The computer science graduate from Al Imam Muhammad Ibn Saud University created a 3D printed robotic hand that translates Arabic texts entered into a mobile application into their equivalent Arabic sign language. Uber-ification has become part of the Recreate lexicon.
A definition for leveraging mobile tech to deliver physical services on-demand. And it's spreading like wild fire. Uber-ified services now include manicures, personal trainers, car petrol, and even doctors. Consumers are interacting more than ever with their devices, voice and visual search are on the rise, and adoption of smart products (wearables, voice-activated, IoT enabled) is already at 38 percent in MENA.
Younger generations are naturals at blurring the line between real and virtual. As digital natives, they clearly see the possibilities of fusing technology with real life, enhancing both. Gameball, is a 2019 startup graduate from the MISK 500 MENA Accelerator program. The SaaS platform gamifies and rewards user engagement to improve website and app conversions. Its cofounders are a business man, a website designer, and an engineer, all three avid gamers. Their venture is the posterchild of how multi-faceted identities are inspiring Recreate audiences in all areas of their life.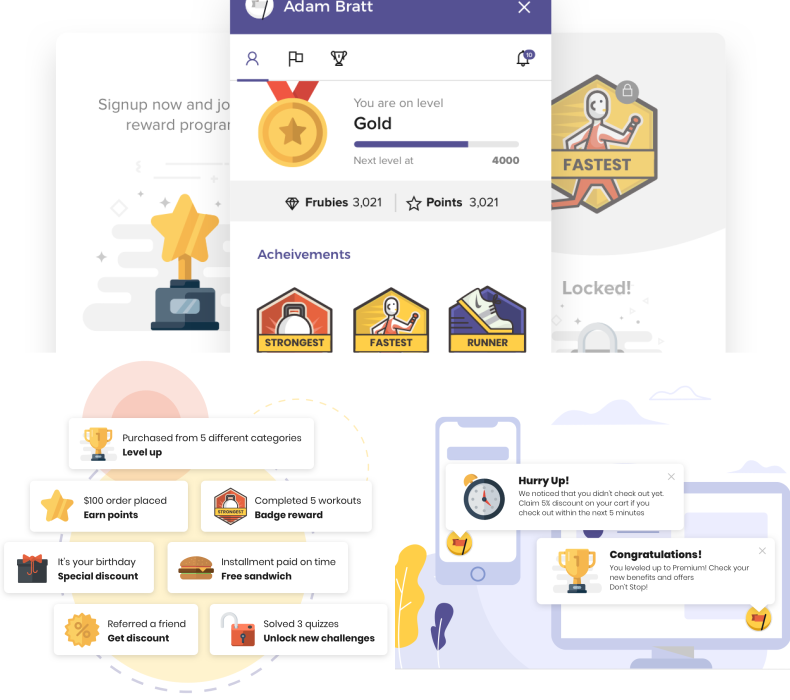 The Reglocalize mindset reflects an insatiable thirst for discovery and curiosity. For these audiences, the world is getting smaller. Digital and social media have catapulted them onto the global stage. What we're seeing is cross-pollination at an unprecedented scale.
Reglocalize audiences are celebrating the multiplicity of cultures and uncovering new, fusion identities. At the crossroads of the world, but rooted in their own cultures, Reglocalize consumers are redefining the look, style, and fabric of the Middle East. They're in the Calligrafiti art of eL Seed, or in the Electrotarab beats of Hello Psychaleppo. Sofia Al Arabi, the Moroccan designer behind Bakchic sums it up saying: "It's a story of speaking French, English and Arabic in the same sentence, salivating over both French cheeses and Moroccan couscous at the same table, wearing blue jeans under traditional djellabas during Friday prayers. It is not something I can put into words".
Reglocalize consumers, while open to the world have discovered a newfound appreciation for the local. We're seeing an inflection point, where the majority now prefer local brands as being more authentic. These consumers are more conscious of sustainability issues. Meaning factors such as provenance, cruelty-free and low-emission now play a prominent role in their decisions. Many are willing to pay a premium for more sustainable products. Which is why they're flocking to grass-roots brands popping up to fill that need. Retold Dubai specializes in upcycling secondhand wardrobes and giving clothes a new life. While Okhtein, the Egyptian 'two sisters' brand approaches fashion by combining philanthropy with sustainability.
Today, 76 percent of consumers say their personal identity is a mix of elements from different eras, traditions, or interests. This offers brands fertile ground to explore new ways to engage along more multi-faceted consumer identities, beyond demographics. Brands that pay attention and can be part of the Remix Culture, will remain relevant.
Watch this space for the second part of the Wave X, Remix Culture Series.