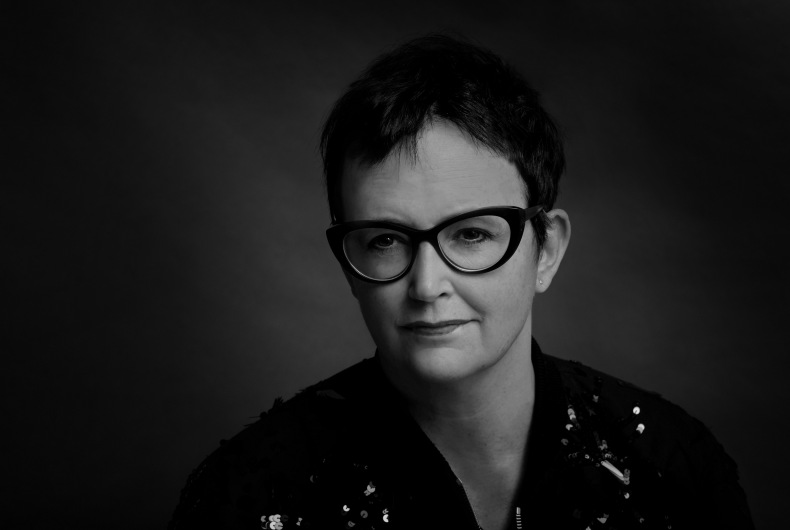 "I am here to make sure we are the best digital agency in the region, it's as simple as that": Nonchalant, yet profound are the words from Patou Nuytemans, who is now eight months into her role as Chief Executive Officer of Memac Ogilvy in the Middle East.
Based in Dubai, a "hotbed of technology and innovation", she is confident she can contribute to the way brands act digitally in the region, and accelerate Ogilvy Worldwide CEO and Chairman John Seifert's 'Next Chapter' strategy.
Of Past & Future
Rooted in tradition, family values and conservativeness, and yet driven by innovation, Ms Nuytemans finds the region full of contrasts. "Marketers here have a real appetite and drive, which in Europe would be beaten to death by conservatism and rationalism," she says.
"The contrasts in the Middle East come with great tensions, and from these tensions come great insights and ideas. That presents an amazing opportunity if you've got the capabilities and talents to exploit them – and I'm absolutely certain Ogilvy does."
That's where Mr Seifert's 'Next Chapter' strategy, that unifies disciplines across Ogilvy, comes into play. Marketers need modern solutions that are a combination of all the capabilities that any agency – particularly one like Ogilvy – has to offer. As the growth strategy is client-centric, one of the CEO's primary directives is to connect Ogilvy's different capabilities across brand building, PR, social, advertising, customer engagement and digital to create new-age solutions for brands.
"We can't afford internal barriers anymore, especially at a time, and in a region, where clients are facing an incredible amount of pressure," Ms Nuytemans says, and explains that this will help Memac Ogilvy ensure more efficient and effective delivery.
From Executioners To Partners
There are challenges in delivering such solutions, though. Ms Nuytemans observes that agencies can sometimes lose their magic and become tactics executioners because of clients' focus on short-term results. "That's why our strategy is about elevating conversations, and moving ourselves up the value chain again to become partners, effectively contributing to long-term business success," she says.
"That includes consulting on market approach. For example, often businesses in the region focus their energy on customer acquisition, and negate increasing value from their existing customer base. This is an area where an agency like ours with deep CRM expertise can be incredibly effective," she adds.
Ms Nuytemans is best known for driving Ogilvy's digital agenda in Europe, Middle East and Africa for more than two decades. When she started out, only a few had 'digital' in their title, and the challenge was to build will and skill across the board. Today though, everybody is equipped with digital skills, meaning her position as the Chief Digital Officer has taken on a more focused role, contributing to key strategic initiatives. This is what allowed Ms Nuytemans to step into the CEO role at Memac Ogilvy, while continuing to fulfill her responsibilities in EMEA.
The transition has led to the introduction of Social.Lab in the MENA region, an acquisition and integration she championed nearly five years ago in Europe. The offering, currently the fastest growing in the Ogilvy network, enables a social media performance capability at the heart of the agency.
The capability combines creative content that's optimized for social newsfeeds, driven by targeted strategies to deliver brand performance. "It's six times bigger today than when I introduced it to Ogilvy. It's a modern marketing capability that helps brands achieve real business and brand impact. Social media is after all the new advertising," she informs.
A Three-Pronged Offer
Given the onslaught of social content, Ms Nuytemans believes social media performance is the crucial factor in brand success today. In her opinion, many in the region are still following the "old model of social", which opens up an opportunity for Ogilvy.
Since the model has moved from organic to paid, targeting capabilities have become invaluable. "Through great strategies, content, and creativity, this is where we can break through the clutter and make a difference for our brands," she explains.
But beyond digital and social, the capabilities driving Ogilvy's growth are consulting, customer engagement, and PR & Influence – the latter becoming increasingly important for the agency.
PR & Influence represents about 25 percent of Memac Ogilvy's total revenue, having grown the capability over the last few years," Ms Nuytemans divulges, adding, "This market has been very much about media influence, and as such this core offering of ours is still a key pillar of what we do. But we have added new capabilities, such as best-in-class influencer engagement, content development, crisis and issues management, C-suite branding and public affairs."
The Middle East Dichotomy
Much of the 'Next Chapter' strategy is about talent. The CEO says she's met incredible talent, whether Arabs or expats from across the region. This diversity, in many ways unique to the region, brings in different values that augur well for great ideas.
"The region has much to offer. As an expat, I can add my experience, while simultaneously learning the unique tensions and insights in the region. I am excited, and it's something I take very seriously," she says.
In every sense, Ms Nuytemans is positive about the region and its "incredibly contagious" attitude and drive to do great things.
At the same time, she rues the fact that the region goes out on pitches as broadly as it does. "I have never seen anything like this anywhere. As an agency, we love pitching. But if we pitch for every project, it undermines the quality of our work. The deadlines are short and it hinders the creativity we can apply."
Explaining that the pitch spree benefits neither the industry nor its culture of creativity, Ms Nuytemans's growth strategy encourages being selective about the pitches it participates in, and demanding victory in those it does.
Optimism In Conservative Times
For advertising per se, these are tough times, and the regional CEO role itself will be demanding in the years to come. Despite the pressures the industry, and Ogilvy's holding company WPP is facing, Ms Nuytemans asserts that Memac Ogilvy is working hard to make sure that it moves forward.
"Let's assume for a moment the entire pie doesn't grow. We can at least pursue a bigger share of the pie," she says confidently, reminding that she has achieved this in the past, in her role as Ogilvy's chief digital officer.
"For now, we are planning for a conservative year. There are many macroeconomic factors that are out of our hands. That being said, I am confident that through our 'Next Chapter' strategy, we can introduce new ways of working, and bring new offers to our clients that result in work that continues to inspire and excite across the region, and the world. I am very optimistic," she concludes.