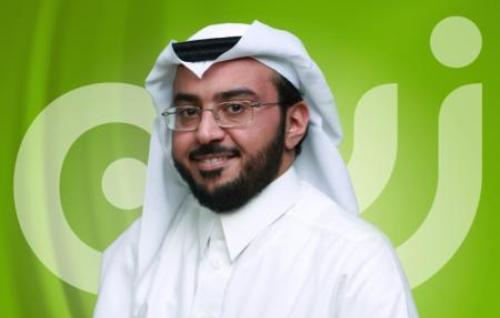 Mobile Telecommunication Company Saudi Arabia (Zain) has elevated its Chief Operating Officer, Eng. Sultan Al Deghaither, to take the lead role across the company as Peter Kaliaropoulos, the current CEO, steps down.
Mr Kaliaropoulos will leave Zain Saudi by June 30, 2018 to pursue other opportunities in the industry.
Zain Saudi Board of Directors has decided that the leadership change and appointment of Mr Al Deghaither as CEO will be effective as of July 1, 2018 as part of succession planning for talented and experienced Saudi executives and consistent with Government policy initiatives.
The Chairman of Zain, Prince Naif bin Sultan bin Mohammed bin Saud Al Kabeer on behalf of the Board and the company said, "Peter Kaliaropoulos led Zain Saudi in delivering its first ever net profit and accelerated the customer focused operating culture and the development of Saudi talent." Prince Naif extended his sincere appreciation to Mr Kaliaropoulos for his efforts and contribution to the transformation of Zain.
He also welcomed the appointment of Mr Al Deghaither, and said, "Sultan Al Deghaither is a talented executive having worked his way up the organization ladder. He will take over the leadership of the company with tremendous operational, technical and customer management expertise having led many complex projects that repositioned Zain Saudi as a company of reference for data quality and service in Saudi. The Board has the utmost confidence in his leadership skills to continue growing Zain Saudi in the future."
Mr Al Deghaither, started his journey with Zain Saudi when the company itself had just begun its operations, as radio planning and optimization Manager in 2009 where he participated in building the engineering department.
He led the commercial launch of the first 4G Network in the Kingdom back in 2011. Among his many achievements, Mr Al Deghaither led one of the biggest projects in Zain Saudi history (project Reload) with a total investment of SAR 4.5 billion. He was appointed as Chief Technology Officer after the completion of the project. Thereafter he was appointed as Chief Operating Officer with the added responsibility of Regulatory Affairs as well as Innovation and Digital Transformation.
He holds a Bachelor Degree in Telecommunication and Electronics from the King Saud University.