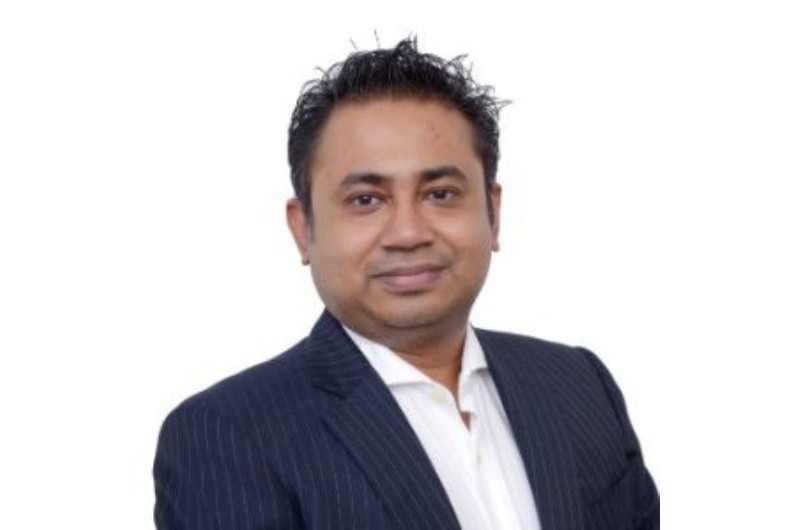 In what is being described as the recovery phase since the economic lull of 2009, Zee Group MENA has a few firsts to its credit. The successful establishment of dedicated channels to the region such as Zee Aflam and Zee Alwan to the first Indian show completely produced in the UAE to being digital ready, Zee MENA is living up to its philosophy of 'the world is my family'. Next on cards is a talent show called 'Rangoli' that will see Zee MENA officials busy.
Explaining Zee's driving philosophy, Manoj Mathew, Chief Content and Creative Officer, Zee MENA said, "We are predominantly a company that has catered to the Indian or the South Asian audience. We forayed into the local language a few years ago with Zee Aflam and the later Zee Alwan. Similar initiatives have been taken in Indonesia, Thailand and we will be launching European channels in addition to looking at Latin America soon. Essentially, we have taken the responsibility of popularising Indian content."
What works in Zee's favour is that there is substantial interest for Indian content. That being said, Zee, one of the oldest players from India in the region, has had to localise its offer here. The media company has revisited its content like showing an hour of a TV episode instead of half hour episodes as is seen in the original telecast in India or shortened Bollywood movies that are typically up to three hours in length. "We have repurposed our content according to our audience," said Mr Mathew.
According to Mr Mathew, the region itself has done well in 2014. He informed that apart from large markets such as UAE, KSA and Egypt, markets such as Qatar, Kuwait, Bahrain, Oman and Morocco have also been interesting. "The year 2014 has been the best year since the economic slowdown. The region held its own despite political challenges, and the overall growth was satisfactory. TV, outdoor, internet and print have all seen fair share of growth," he observed.
Adding Digital To The Mix
As consumers adopt digital platforms, the medium has gained increased significance for media companies. Zee's prioritising of digital is in similar vein. For a company such as Zee that claims to have the wherewithal of serving content to its audience anytime, anywhere, the digital opportunity, with the growth in social media, means more engagement for viewers.
The growth of digital is often linked to the initiatives that telco players undertake enabling consumers easy content access on digital platforms. "du, Etisalat, STC and even non telco players that are content providers such as OSN have taken the OTT (over the top) route, using internet pipe to provide content. You may prefer reading news online but when it comes to watching a movie or series, viewers would prefer the big screen. How we watch TV might change from satellite to internet pipe but what one must remember is that irrespective of the medium, at the end it is all about consuming content. The growth of digital does not spell the death of television, so our strategy is to create content and ensure its availability across the screens," Mr Mathew informed.
Manoj Mathew on Five Points on Zee's Regional Play…
Given your experience with Zee Aflam and Zee Alwan, what is your take in increasing investment in Arabic content?
The channels have done very well. Zee Alwan has seen good response with Indian series. We have done local shows and with Zee Aflam we will definitely look into investing in local Arabic content. Our key objective is to popularize Indian content and we have a lot of content that we want to utilize in international markets. But we will definitely look into producing Arabic content as well. For all what you know, Essel Vision may even look to produce an Arabic movie here.
'Parwaaz' has proved to be a successful experiment so far. Can we expect more on those lines?
We went against the usual norms of Hindi series with 'Parwaaz' and moved away from longer hours, and longer formats. The biggest experiment was to delve into fantasies, showing struggles of people who came to this part of the world. We are glad that the experiment worked really well as it opened doors for us and others to do more such shows. We intend to take it up a notch and plan to do more in 2015 both in terms of fiction and non-fiction.
Tell us more about your upcoming show 'Rangoli'?
'Rangoli' is planned as a 2015 launch. It is a talent show where about 40 schools are participating. The shooting is on. Given our focus on family audiences, we are trying to give a platform to schools. We have experimented with quiz shows and format earlier when we did 'SaReGaMaPa' and 'Anthakashari' here but we wanted to do something that engages students and parents.
Anything new that you may have planned for marketers?
We have taken cognizance of the fact that consumers have many options to avoid ad messages today including skipping right through them. We are hoping to give advertisers newer options to come on board and connect better with their audience. We have acquired companies internationally, worked closely with technology players to allow us to do certain in-programming techniques.
Finally, how do you see 2015 in terms of revenue targets and better programming?
Given what we have seen, especially with our local offering, 2015 looks like a very interesting year. There seems to be a buzz that local brands can also come into programming. We have opened up a door in terms of the Arabic product, and while we have to see where this takes us, we are very optimistic.