The third quarter has ended for the Publicis Groupe. And as predicted by Publicis Groupe Chairman & CEO, Maurice Lévy, the growth decelerated in the third quarter to 0.2%. Publicis Groupe's consolidated revenue for the third quarter of 2016 was 2,315 million euro, 0.4 percent below the 2,325 million euro reported for the corresponding period in 2015. Exchange rates impacted revenue negatively by 45 million euro.
The consolidated revenue of the Middle East and Africa (MEA) in 2016 is 68 million euro, 4.1 percent above the 61 million euro reported for the corresponding period in 2015. The reported and organic growth for the first nine months of 2016 for MEA is 8.2 percent and 1 percent respectfully. While the analog activities continued to decline in MEA by 0.9 percent, the digital activities grew by 7.8 percent.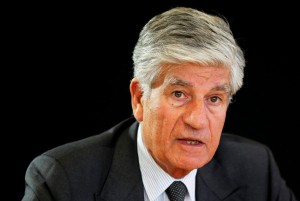 Regarding the implementation of its new structure 'Power of One', Mr Levy said, "As anticipated, it is in 2017 that we will reap the full benefits of the new "Power of One" organization we are implementing. The initial results are already there, as evidenced by the large accounts awarded to us by advertisers such as Wal-Mart, GSK, HPE, Coty and USA. It is worth noting "The Power of One" has been very successful at Razorfish which experienced the best ever quarter for new business."
This quarter, the winners were selected from among the 3,500 contestants from 130 countries for the Publicis90 project who received their awards at a ceremony held during Viva Technology. UAE and Egypt startups from Middle East were awarded in this ceremony.
Mr Levy has also announced that the formal process of identifying his successor will commence in November, leading to a decision to be taken by the Supervisory Board mostly by February 2017.