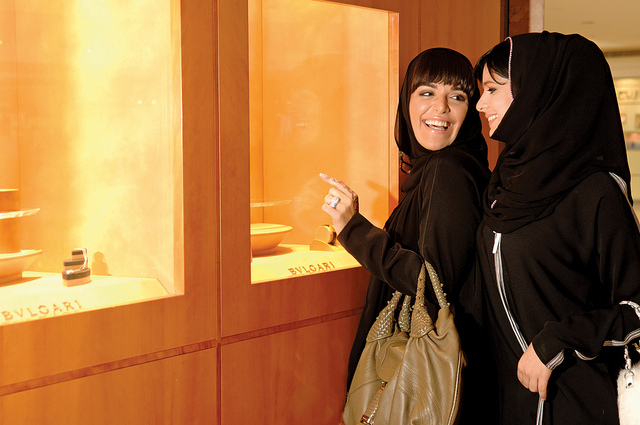 In the third annual consumer-centric report, J. Walter Thompson Intelligence MENA highlights the changes that will have direct impact on the consumption model in the Arab world in 2015. A significant takeout from the trend report is that 'betterment' is the key driver. As Mennah Ibrahim (Head of Brand Intelligence, at J. Walter Thompson Middle East & North Africa) says in the report, 'MENA consumers are redefining all their priorities, perspectives and affiliations, expecting brands to step up with more responsibility than ever before'.
Whilst it is probably hard to believe that the people in the region are ready to tone down their penchant for indulgent purchases and become more attuned to ethical and conscious consumption, this is becoming increasingly the case. This does not mean that they will be spending less. It means their purchases will gravitate towards what is more personally and morally rewarding. From this perspective, Arab consumers not only want more of what's good for them, they also want less of what's toxic or harmful. They are opting for more natural or 'free-from' alternatives and generally vying for 'what's better for them' as opposed to 'what's more gratifying'. If your brand wants to fit in, you will definitely need to carve out a spot for yourself in this new marketplace for 'clean consumption'.
Consumers are looking inwards for things to take pride in from their origins. Those who once looked fondly upon or embraced global culture are now 'buying local' and rekindling a long-lost love for their mother tongue. This has already begun to manifest itself in the music and arts scene. People are experimenting with a mash-up of synergistic cultural elements, ushering in new social norms and Arabic lexicon. It is an exciting time for content makers because consumers expect brands to speak to them in Arabic – not the bland Arabic that has been typical of the web, but in a language that resembles them and celebrates their diversities and their unique individualities. It is the era of the inside joke and the culturally-relevant anecdotes. Take Abla Fahita for example. This chatty Egyptian puppet, initially created as an advertising character flaunting the persona of a tongue-in-cheek widowed housewife has become an established brand in the region.
The Middle East has always been considered a predominantly young demographic. Although this is still the reality today (42 per cent of the population under 35 yrs), the region is on the cusp of a significant transition. Older generations, boomers whom we call 'Generation B-Old' are breaking all the stereotypes we have long associated with them, and are establishing themselves as a cohort of 'ageless consumers' who seek new experiences. Since they are the ones who have the means as well as the dreams, brands stand to gain if they tap into their expectations. Around 73 per cent of the boomers agree that, today's world caters mostly to the younger generation. Read, '73 per cent unsatisfied consumers'. Clearly there is a need that can be addressed by pioneering brands.
The Arab consumer is anything but average. Tech-savvy and innovative, they share aspirations and needs with the world, but retain a strong affinity for cultural heritage that they customize on the go. The Arab consumers' wealth is no longer tied to financial display.They are caring, and expect others – including brands – to care too.