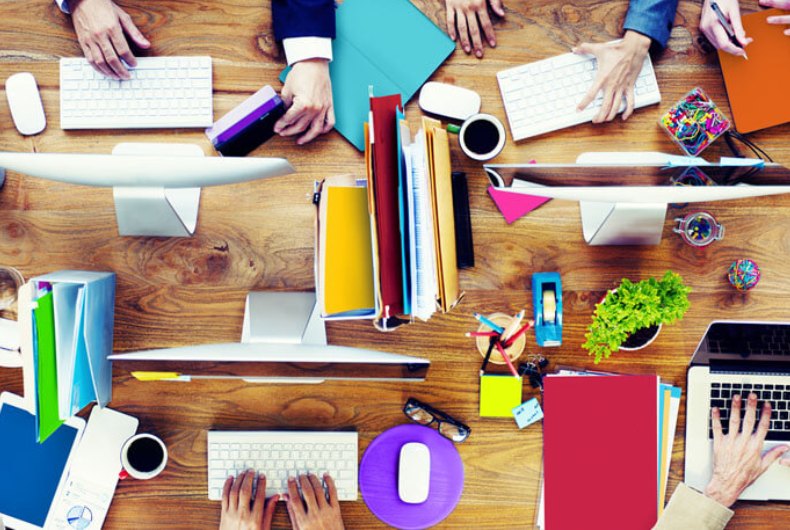 Dubai is increasingly the hub for Southeast Asian innovators expanding to emerging markets in the Middle East and Africa, according to experts speaking at GITEX Technology Week. Courtesy the increasing purchasing power, internet penetration, and online offerings, the ASEAN ecommerce market is set to grow more than nine-fold from USD 7 billion in 2013 to more than USD 67 billion by 2017, according to a recent report by consultancy AT Kearney.
This market growth presents a strong opportunity for digital marketing firms and startups to expand their innovations from Southeast Asia and localize them to emerging markets. Many of these firms are based in Singapore, a major business hub and the top Southeast Asian city for startup support, according to a ranking by the Compass Startup Ecosystem.
"Singapore's digital-first companies and startups need to expand quickly, and emerging markets such as the Middle East, Africa, and Asia present the biggest growth opportunities," said Aseem Puri, the Singapore-based Marketing Head at Unilever International. He headlined the digital marketing conference GITEX Marketing Monday, part of the wider Vertical Days programme on how technology impacts different industry verticals.
Mr Puri represents the best of Singapore-based digital marketing innovations. In his role, he launches and builds Unilever brands across new geographies, channels and customers. Among the innovations he has led are ecommerce-exclusive launches and building a global customer relationship management platform for online direct marketing.
Now, Southeast Asia's multinationals and startups are turning to Dubai for expansion. For example, the UAE is Singapore's largest Middle East trading partner, with trade reaching SGD 18.3 (about USD 13.5) billion in 2015, according to International Enterprise Singapore.
"Digital marketing innovations that work in Singapore hold high potential in Dubai and the Arabian Gulf, with similar fast-growth markets, digitally-savvy English-speaking affluent customers, and a supportive startup ecosystem," added Mr Puri.
At GITEX Marketing Monday, digital marketing innovators from AkzoNobel, Caesars Entertainment, Facebook, LinkedIn are addressing topics such as mobile marketing, the hyper-personal customer experience, and the augmented reality brand experience.
UAE As Global Startup Hub
The UAE is increasingly becoming a global startup hub. The government of Dubai recently launched the Dubai Future Accelerators, which provides a 12-week programme to bring together top companies, entrepreneurs, and partners to develop technology innovations.
Startups are also a key focus for the show under the GITEX Global Startup Movement, which aims to support hundreds of startups from around the world. Startups can validate their business plans as well as meet with investors and venture capitalists, pitch for a USD 160,000 grand prize to elevate their startups to a global ecosystem, and network with startup experts.
Southeast Asia-based investors will play a central role at the GITEX Global Startup Movement. Jeffrey Paine, Managing Partner of early stage seed fund Golden Gate Venture will speak at the GITEX Global Startup Movement on valuation. Jayesh Parekh, Managing Partner at early stage venture capital firm Jungle Ventures will meet with startups to evaluate business plans.
The Singapore Cross Trade agency will also host numerous companies at GITEX Technology Week, including Navtech, a mobile device manufacturer for communications companies.
"The Middle East and Africa are leapfrogging established markets in communications innovations. GITEX and Dubai are hubs for reaching these markets, especially for savvy customers that want the expertise and high quality craftsmanship that are hallmarks of Singaporean companies," said Abhinav Patodia, Chief Strategy Officer at Navtech.
Trixie LohMirmand, the Senior Vice-President for Exhibitions and Events Management at the Dubai World Trade Centre, which hosts GITEX Technology Week, sees strong parallels between Singapore and Dubai. "Dubai's vision for future growth is very close to the Southeast Asian model – high-tech, service-based, built around trade, business friendly, and international in its outlook. For any tech or e-commerce business wanting to trade across Southeast Asia, Singapore is a major obvious base. Similarly, when they want to expand beyond Southeast Asia, Dubai is a logical next step, and GITEX is a good place to test the water," he said.