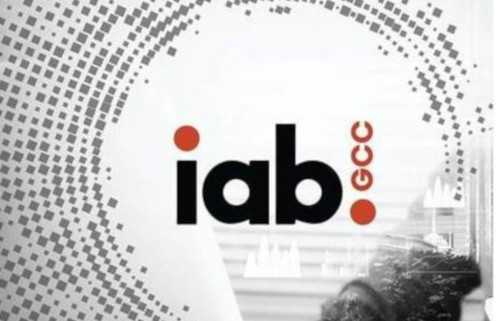 The Interactive Advertising Bureau's (IAB) Gulf Cooperation Council (GCC) chapter is officially here. Coming on the back of nine years of work, with escalated efforts in the last year, IAB GCC was among the chapters that were introduced during the 2018 IAB Annual Leadership Meeting in California on February 13, 2018.
In its current state, even as IAB GCC already has the approval, it awaits securing the license. This will impact the bureau's operations but the IAB GCC board has adopted a structure that should enable it to operate seamlessly towards achieving its objectives.
Customized To MENA
Like several chapters of the parent body, IAB GCC has made education and research & measurement as two of its core objectives. To that effect, the bureau has already taken steps to measure MENA's digital advertising industry size, inject a digital advertising code and represent MENA on the global stage. IAB GCC also looks to focus on developing and empowering talent.
Unlike most industry bodies and some of its own international counterparts, IAB GCC has adopted a seven co-chairs structure.
The co-chairs, who also comprise the current IAB GCC board of directors, include Ayman Haydar, CEO, MMP; Elda Choucair, CEO, PHD MENA; Hisham El Nazer, Head of Agencies, Google MENA; Ian Manning, Head of Agencies, Facebook MENA; Marcus Siddons, Managing Director, GroupM Digital MENA; Michel Malkoun, COO, DMS and Racha Makarem, CEO, Starcom MENA.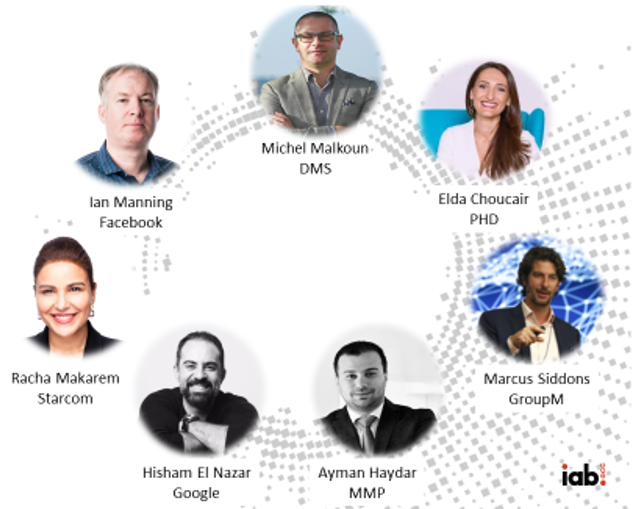 Till the time it has secured its license and can appoint fulltime staff, Switzerland based company MCI Group will operationally manage the IAB GCC.
IAB GCC's formation itself is a move in the right direction as it creates a platform for all industry stakeholders to come together and address issues that impact digital advertising. To ensure it represents digital players irrespective of size and scale, the bureau's annual membership fee has been priced at 5000 USD per member.
Board member and co-chair Mr Manning pointed out, "We have a cross section of industries among our members at present. This membership fee is not enough to run the IAB, but we want it to be affordable enough to further broaden the spectrum of our members."
Representing MENA Globally
In the 2018 IAB Annual Leadership Meeting, that was attended by industry leaders from 26 countries, it was reiterated that the GCC is home to nearly 250 million digital consumers. As digital adoption continues to grow in the region, the IAB can play a distinct role in shaping up the industry.
IAB GCC has commissioned IHS Markit to put a size to the industry. This study will serve as a base. From this, further steps can be devised towards educating advertisers and other stakeholders, while identifying and implementing growth drivers.
The launch of the chapter also led for MENA markets inclusion in global IAB studies that observe industry trends. Citing an example, board member and co-chair, Ms Makarem informed that UAE and KSA were part of the 21 countries that participated in a video streaming study. The study gave insights for market opportunity, device usage, sources and types of content, subscription and ads, when and where, and what motivates video streaming.
Global Best Practices
IAB GCC will also bring in IAB's global best practices. During the official launch, board member and co-chair Ms Choucair pointed out that one of IAB GCC's purpose is to protect the premise of advertising. Establishing certain guidelines and self-regulation will be an important part of this.
IAB GCC will leverage learnings from the IAB Technology Laboratory (IAB Tech Lab). IAB Tech Lab is a nonprofit research and development consortium charged with producing and helping companies implement global industry technical standards and solutions for the digital media and advertising industries. The goal of the IAB Tech Lab is to reduce friction associated with the digital advertising and marketing supply chain while contributing to the safe growth of the industry.
In its structure IAB GCC is tailoring global learning to create a digital code that applies locally. "We will curate the information, validate outcomes and come up with the code that works for us to help us protect and promote digital advertising, and also equip the industry with the right way to do," Ms Choucair said. She informed that the bureau will also create opportunities for collaboration with other like-minded industry bodies.
Urging the industry to join in, IAB GCC board is firming up its 2019 agenda with the singular focus of pushing MENA's digital advertising industry to its maximum potential.