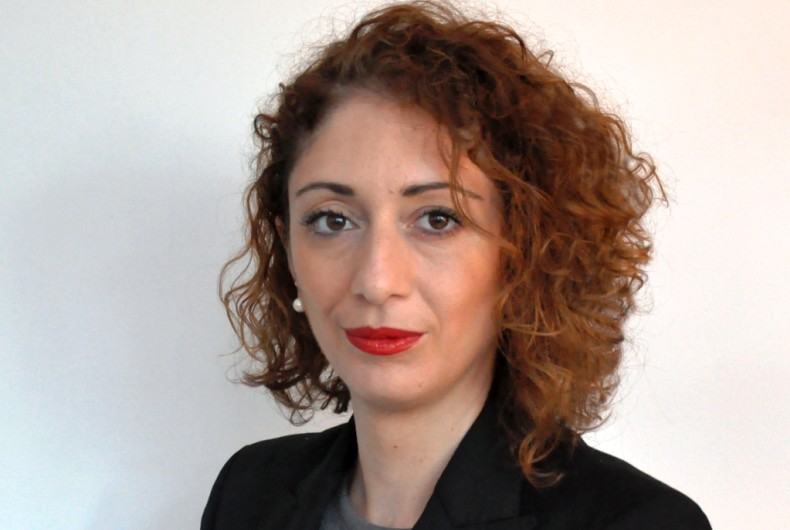 Recession, retrenchment, revolution… as the Middle East and North Africa (MENA) fights its own internal challenges triggered by falling oil prices and the Arab unrest, the numerous macroeconomic changes are equally affecting the region, if not more. Interestingly, not everyone is complaining. Premium auto brand Infiniti is on this list. Infiniti boasts of excellent results in 2015. On a global level, Infiniti broke global sales records in 2015 with sales of 215,250 vehicles, up 16 percent from the previous year. Here in the Middle East, it concluded 2015 with yet another strong sales performance. Delivering over 8,300 vehicles at a growth rate of 18 percent, Infiniti is firing on all cylinders making it one of the fastest growing premium automotive brands in the region.
Growth Expectations
With continued strong double-digit growth figures, the importance of MENA region to Infiniti from a global perspective is apparent. Francesca Ciaudano, Deputy GM, Marketing & PR, Infiniti Middle East says, "Our success has carried over into 2016 as well where January results accounted for an increase of 3 percent with 731 vehicles delivered to customers in the Middle East. The performance rewrote the record books as the best ever January for the Infiniti brand here in the Middle East."
At the moment the marketer has no plans of slashing its marketing budget. "We remain committed to the Middle East region and will continue to invest in line with market needs," Ms Ciaudano says, adding, "As a premium brand, it is always our goal to stay ahead of the market. To add to this, we recently had the pleasure of hosting Roland Krueger, Infiniti's Global President, which is yet another symbol of the importance of Infiniti in the Middle East in the global context of things."
The year 2016 is going to be an exciting one for the auto brand. Infiniti will continue its global product offensive that began with the global launch of the Infiniti Q30 at the Frankfurt Motor Show last year. Sharing expansion plans, Ms Ciaudano says, "Here in the Middle East we have a busy year ahead with a massive product and powertrain expansion that will enable us to deliver Infiniti's promise of a premium motoring experience to all of our customers."
In the first half of the year, Infiniti will have the new Infiniti QX50 and QX60 as well as the Middle East launch of the all-new Infiniti Q30. The latter portion of the year will mark not only the new Q50 featuring its new VR engine family but also the launch of the all-new Q60 in the first quarter of 2017. Ms Ciaudano says, "As marketers, the year ahead will be exciting as we strive to fine new, innovative and non-traditional approaches to marketing for our customers."
The Unconventional Approach
At the recently concluded MENA Cristal, Infiniti received six awards for its 'From Saudis to Saudis' and 'For Those with Drive' campaigns. The awards coupled with the marketer's wins last year allowed Infiniti in the Middle East to lay claim to the title of 'Most Awarded Automotive Brand' in the Middle East including Effie's and Festival of Media 2015.
"At Infiniti we have an unconventional approach to marketing, where we focus on moving away from the traditional and more towards experiential. Of course, this is not to say that we ignore traditional approaches, however as the landscape changes we feel that a balanced approach is what it is right for our brand and I think our consistent recognition through awards is testament to this," explains Ms Ciaudano.
The media landscape has changed dramatically and digital is an integral part of any communication strategy. In the region, in the last couple of years, digital revolution has captured the attention and imagination of the marketer. Brands are striving hard to integrate new technologies into their plans to offer a better and closer interaction with audiences. Virtual reality for instance is being seen as a game changer. Ms Ciaudano observes, "We at Infiniti have already used this technology to offer virtual TD of the new Q60 one year before the car will arrive in the market. This is just an example, but I believe digital today offers greater opportunity for consumers to experience the brand and adds value to their journey with that brand."
Three Questions To Francesca Ciaudano On What It Takes To Be A Woman Leader
What would you see as some of your career defining milestones?
The move from London to Dubai was the first major milestone for me as it was the challenge of transitioning into a completely different market with a sharp learning curve. At Infiniti, the company offered me a great level of trust and responsibility, which I believe has led us to where we are today. In hindsight I think that growing the department from just one person to a professional team of eight today, is a testament in itself. Having the recognition of leading authorities such as the MENA Cristal's, Dubai Lynx, Effie's and Festival of Media add a lot of value to it.
There is an ongoing debate, globally and more so in MENA, about the need to grow diverse talent in leadership positions. Do you agree that there is a gap?
I am not in a position to comment on leadership gaps in markets or industries as it leaves too much room for speculation but I can factually state that Infiniti Middle East is a company that provides equal opportunities for all of its employees across the board. We are a company that provides individuals from all walks of life a platform to succeed and grow in an exciting professional working environment.
What are some of the steps you are taking to groom younger talent in your agency?
As a leader you need to guide your team and be a role model for them, which is something I consistently strive to do. I take a particular focus on things like attention to detail, time management planning and above all passion, which are crucial ingredients to success for me, and I definitely try to inspire my team through my actions across these values.