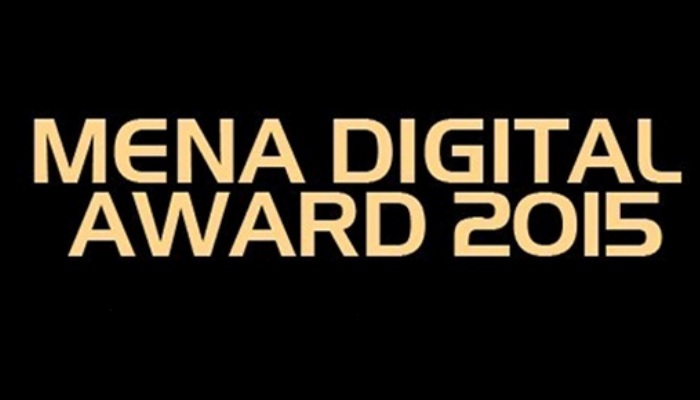 The region's top digital advertising talent was honoured at the second MENA Digital Awards ceremony organised by SpotOn, an event-marketing company.
Prior to the award ceremony, a two day Digital Media Forum was held where industry stakeholders from across the region and beyond came to discuss the latest developments taking place across the digital landscape.
"The MENA Digital Awards is the only marketing industry awards programme in the region that focuses solely on the digital sector. It was established last year to honour success and excellence in the sector, thereby helping to promote the best in digital marketing planning, creativity, innovation, and effectiveness," shared Najla Semaan Mazboudi, Managing Director, Spot On Media Services and Events, owner and founder of DMF and the MENA Digital awards.
The MENA Digital Awards 2015 featured 14 categories, including 4 categories added this year to reflect the evolving digital platform across the region.
Big winners on the night were Leo Burnett MENA, which scooped the Grand Prix Award through their impressive tally of awards in several categories; including two Golds in Digital Cause Marketing, a Gold in Best Digital PR, a Gold in Best Use Of Social Media, a Silver in Best Performance Campaign, a Bronze in Best Use of Video and a Bronze in Best Use of Mobile.
Omnicom picked up the Network of the Year Award, and OMD picked up the Agency of the Year.
Other notable winners included Initiative MENA, who garnered two Silvers for their work for KFC under Best Application Mobile/Tablet and Best Use of Mobile, along with two Bronze under Best Integrated Media Campaign and Best Use of Video.
Across the categories, Socialize Agency received two Golds, BBDO collected a Gold, three silvers and a Bronze and Proximity picked up a Gold, two Silvers and a Bronze. Other various precious metal awards under different categories went to UM MENA, Ogilvy, Buzzman, OMD MENA, PHD and Sama Dubai.
"The standard was incredibly high, as I had expected, but as a jury panel, we had a strict set of guidelines that helped us greatly in our decision-making process. Personally, I was very impressed over the levels of creativity seen with all entrants and there were some tough calls to take," commented Evan Welsh, Senior Director – Corporate Affairs, SAP, US.
"One of the main things we looked at was how well each agency made use of the full capabilities open to them for their particular campaign. The digital platform is such a rapidly developing one that the most dynamic of agencies were able to update their campaigns with new initiatives, something that garnered extra points," added Maria Lagutina, Digital Sales – eCommerce and Customer Experience EMEA Citibank, UK.
The MENA Digital Awards 2015 wrapped up this year's DMF, which was held under the banner: 'Digital Technology: Bringing the Future Closer.'
DMF Cairo was hosted for the first time in October last year, with DMF Jeddah planned to take place soon.