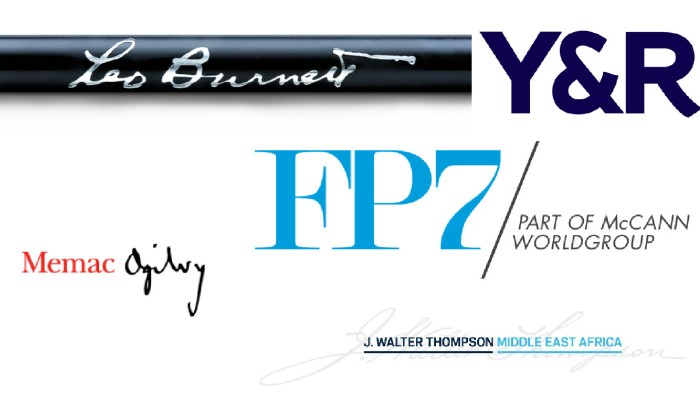 As the curtains come down on Dubai Lynx International Festival of Creativity, it is worth taking a look at the agencies that have taken home the most prestigious and the highest number of Lynx in the various categories.
A quick The Arabian Marketer analysis shows that Leo Burnett MENA comes on top in the region, for not only the number of awards won, but for also taking a high number of Grand Prix and Gold. If a Cannes Lions scoring of 10 points for Grand Prix, seven for Gold, five for Silver and three for Bronze is applied, Leo Burnett scored highest with 258 points, FP7 earned 170 points, Y&R won 116 points, JWT was awarded 93 points and Memac Ogilvy was at 60 points.
Leo Burnett On Top – 52 Lynx Won
In all, Leo Burnett MENA has won 52 Lynx including two Grand Prix, 11 Golds, 22 Silvers and 17 Bronze Lynx, across the 15 categories of Dubai Lynx.
The work that has scored the highest is Johnnie Walker's 'Keep The Flame'. The entry alone has won both the Grand Prix, in addition to three Golds, six Silvers and three Bronze.
The other two pieces of work that kept Leo Burnett on top are 'Lebanon4Sale', done for Sakker El Dekkene and 'Vote For Us. We'll Vote For You', executed for Kafa. Both entries have won 10 awards each.
'Lebanon4Sale' has won three Golds, three Silvers and four Silvers.
'Vote For Us. We'll Vote For You' has won one Gold, five Silvers and four Bronze.
All wins have come from Leo Burnett's Beirut office.
FP7 – Second Most Awarded – 34 Metals
Of the 34 metals that FP7 has taken home, there is one Grand Prix, nine Golds, 10 Silvers and 14 Bronze Lynx.
While 'Project Akshar', done for SmartLife, has been FP7's most awarded work with 11 Lynx in all including, eight Golds and four Silvers, the Grand Prix winner was 'Hey Future Me' for Emirates NBD. Project Akshar also won the Grand Prix for Good, that is a separately awarded Prize by the Festival for work done for non profit organisations.
The entry 'Xperia Aquatech Store' for Sony Mobile Communication has won six Lynx including one Gold, two Silvers and three Bronze awards.
The wins have come from FP7's Dubai and Cairo offices.
UPDATED: 
For Smartlife, FP7 also executed the 'Get Smart Program', that is aligned with 'Project Akshar'. The Silver Campaign won for this has now been added to the Print and Poster Craft category that The Arabian Marketer has calculated.
Y&R – Sitting Tall With Three Grand Prix
Y&R MENA has not taken home many wins but it sure took the highest number of Grand Prix. The agency won two Grand Prix for 'Hello Happiness Phone Booth' done for The Coca-Cola Company, and it has won one Grand Prix for 'Little Books Of Big Consequences' for Global Export Co.
Apart from the three Grand Prix, Y&R MENA has won four Golds, eight Silvers and six Bronze.
Hello Happiness Phone Booth turned to also be its largest winning work (seven metals in all), followed by 'Little Books Of Big Consequences' that won three metals.
All wins have come from Y&R's Dubai office.
J. Walter Thompson – Pushing Creative Boundaries
'The Biggest Art Gallery In The World' went home with the single Grand Prix that J. Walter Thompson's Saudi Arabia office won for the work done for it's client Al Arabia.
The work has also won two Silvers and one Bronze.
In all J. Walter Thompson won 22 Lynx that comprised one Grand Prix, one Gold, eight Silvers and 12 Bronze Lynx.
Memac Ogilvy – Completing The Top Five
Memac Ogilvy's Dubai office has won 14 Lynx at the Festival. The winning work consists of two Golds, five Silvers and seven Bronze.
'Driving Change' for Kafa has won one Gold, two Silvers and one Bronze.