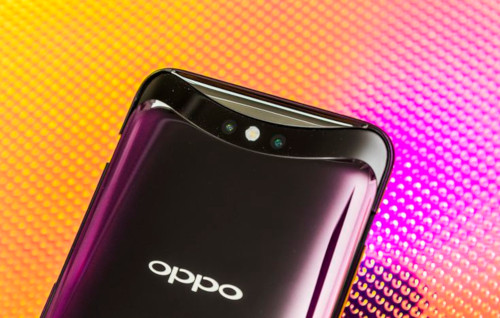 Competition is heating up within Saudi Arabia's smartphone industry, although new entrant Oppo believes that all the conditions are right for it to enter — and thrive — within the kingdom.
The company recently launched commercial operations in Saudi Arabia while unveiling its R17 smartphone, part of a bid to reinvigorate the industry and position itself in the premium end of the smartphone market. At the same time, the company has shifted its Middle East hub from Cairo to Dubai, while hiring a team dedicated to serving the Saudi market during its 2019 expansion.
"While sales of smartphones are slowing down for most mobile phone manufacturers, we are seeing positive quarter-on-quarter rises in our sales across the region," commented Andy Shi, President, Oppo Middle East & Africa (MEA).
The company already has presence in Egypt — the first country it entered within the MEA region — and in the UAE. According to the latest data from IDC, Oppo is now one of the top five smartphone companies globally, having sold nearly 30 million units globally in the third quarter of 2018 alone.
"Oppo has seen incredible growth in our market share globally over the past decade, and now is the time to focus our efforts on creating experiences and strengthening our brand in new and very promising markets like Saudi Arabia," Mr Shi added.
He explained Saudi Arabia is a unique market for the handphone maker because it shares "many of the same priorities and values". He said, "It has a focus on the needs of young people, a commitment to innovation, and letting individuals enjoy the beauty of technology. We therefore intend to not only bring advanced smartphones to Saudi Arabia, but also contribute to local employment and expansion of the tech economy in line with Vision 2030."
Oppo has always positioned itself as a brand for younger consumers, taking a more fun and daring approach to its product design. The company has also focused on 5G technology, which is expected to come online in Saudi Arabia by 2020.
"The rollout of 5G mobile networks is a high priority on the Saudi ICT agenda as they can handle big data at faster speeds, delivering a more seamless smartphone experience to all users," Mr Shi said.