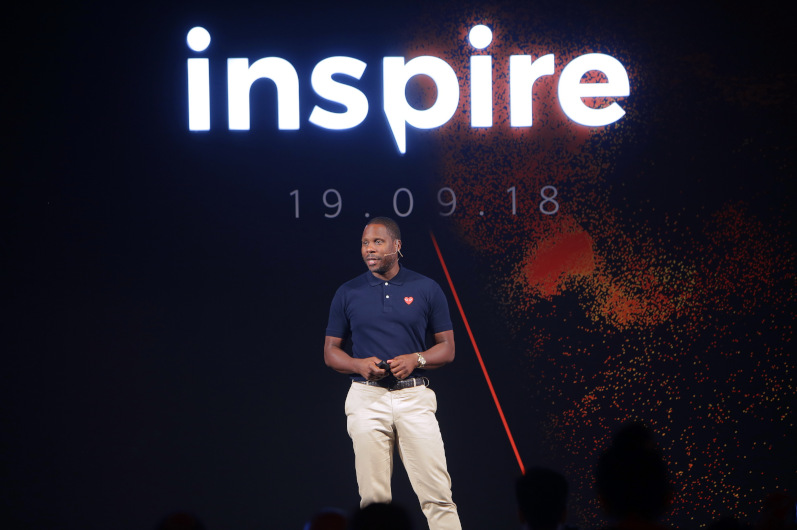 There are no formulas for great marketing but there are advice that can trigger a thought or guide in the long game. Omar Johnson, an entrepreneur and the brains behind clutter breaking marketing done for Beats by Dr Dre and Nike, has a series of learnings to share from the Beats experience that decode how a brand can initiate a movement.
'Straight Outta' Brooklyn followed by Georgia, Atlanta, Mr Johnson's background in the likes of Coca-Cola and Nike prepared him for what marketing in a new world meant but it was still not enough for what was required of him when he joined Beats. The third employee to be hired in the company, Mr Johnson went through a phase of unlearning and relearning to create the inspiring marketing that Beats by Dr Dre has come to be known for.
As he shares some of the statistics that capture the Beats journey from 2010 to 2017, growing to 656 employees from three or tapping over 1.6 billion USD in revenue, an important number to note is that Beats operated with a team of over 55 percent female employees, and Mr Johnson credits the success of the brand to this factor too.
Marketing Is Not Equal To Brand
One of the most significant highlights in the Beats' journey was the acquisition by Apple for USD 3 billion in 2014. From a marketing perspective, for Mr Johnson and his team, it meant the opportunity to raise the level of the game. "With the acquisition, we were working with agencies such as OMD that assisted us in weaponizing our media plan," he recalled.
Mr Johnson reflects that while marketing can be expensive, super subjective, unreliable and hard to measure, it is not equal to the brand.
According to him, the three-legged stool of a brand comprises product, people and storytelling; the most crucial being the people. "Product is obvious, and for us storytelling is also obvious. When you work around this, the rules for marketing the brand become very simple," Mr Johnson commented.
Among these 'simple' rules, the product is the king. In the specific case of Beats, every product, which is a headphone, had the brand already on it. That hence was not an area that the marketing team needed to worry about. Some of the other things that the brand ensured it followed was staying young that was defined more as a state of mind than age, being authentic and working with a leader's mindset.
The strategy also required living the connections the brand created, and eventually moving culture. This is where, the big ideas come in play.
The Big Ideas
Mr Johnson reminded that while data is extremely important, it is not the solution. "Your competitor also has data; you have to bring experiences, insight and curiosity to the table to create something new," he advised.
The real ideas for Beats could be broken down in to six aspects around the role that the brand played in a consumer's life. "We try to live our consumer – this was how we looked at the headphone and then instilled this in our media planning and our campaigns," Mr Johnson explained.
These ideas, essentially traits that the brand stood for, were articulated as armor, fashion accessory, pride and identity, B.G.E. (best gift ever), free media generator and woman's best friend.
Beats' popular 'Hear What You Want' ad campaign for instance, was based on these, more specifically around the insight of 'armor'.
Beats did not stop at one great film. Instead it took the one powerful idea and surrounded it with media to grow it across platforms and markets. It did not ask athletes to act but instead be authentic to who they are.
"Our media agency acted as a creative partner and we saw the success of what happens when you take a spot and build a whole campaign around it," Mr Johnson said.
Moving At The Speed Of Culture
The flow of insight, idea and execution, done in a manner that helped visualize what the end-result, made the eventual difference. "I have seen great ideas die because the person pitching it could not follow it through. From our media partners, things such as building content velocity or ways to ride to momentum mattered," Mr Johnson pointed out.
Beats' marketing model hence evolved into a cycle of 'identify moment', 'deploy product', 'capture asset' (not on the CMO's canvas but of a media company's), 'deploy to news', 'deploy with talent' and 'finally brand deploy'. "Every campaign had a similar anatomy. Most brands would make something and hold it to world, but we kept our model evolving on these lines," Mr Johnson expressed.
He added that this model is only as good as a brand can identify, deploy, amplify and importantly retract. "These are the risks that you need to manage," Mr Johnson said.
He quoted the examples of Beat's marketing initiatives at London Olympics in 2012 that saw the birth of Beats House as a destination and a large number of athletes turning into brand ambassador for the company when the brand launched a limited edition headsets for Olympics. Beats had done then what marketers today have defined as an important battleground – creating the right experience. The company kept its narrative tight and simple and success was evident.
In a sense, Olympics was only the beginning. Beats then took its colors campaign to Times Square with 'Show your Color'. Its media takeover of Times Square was only for a few days, but the amplification was longer and wider. "We helped make a dream real," Mr Johnson remarked, explaining what clicked for that campaign.
Yet another moving example from the brand was 'Straight Outta Compton', the movie by Dr Dre, where there was no product in the campaign and the execution employed an app as the key channel, but it turned to be the biggest social campaign of 2015.
In all of these examples, Beats stayed true to the six ideas or traits that not only defined it as a brand but reflected the role that it played for its consumers.
Mr Johnson reminded that in the new normal, and in the conversations of owned and earned media, the overall media proposition has become far more power but only if a brand can think differently.
He was speaking at the ninth edition of OMD Predicts. OMD UAE CEO Nadim Samara kicked off the conversation reminding that consumers are all over the place and we need to be at the right place for them. "How do we move forward and connect brands for consumers," said Mr Samara, setting the tone for the takeaways from the forum.