As monetization became the biggest challenge in the digital world, two players — Google and Facebook — adapted and evolved to create what now is popularly dubbed as the Google-FB duopoly. Digital advertising continues to beat other forms of media, a trend that will manifest in the Middle East and North Africa (MENA) region as well, and advertisers are worried on spending a lion's share of their digital ad pie between two houses. So much so, that when the Yahoo-Verizon deal was only a speculation, the likes of Sir Martin Sorrell, CEO, WPP were already rooting for it, calculating the serious competition that Verizon, with its previous buy of AOL and now Yahoo, would create to the Google-FB dominance.
The jury is still out on whether this will in fact take shape even though the argument in favor of Verizon-AOL-Yahoo is strong. Much of this action will see impact on the Western markets but MENA will not be exempted. The unfolding global story of who corners the highest digital ad dollars will not only recalibrate the way digital decisions are being made in the region but also bring learnings to industry players spanning from telecom to digital media to agencies.

Google-FB Duopoly
The Google-FB duopoly is evident in the numbers. In comparison, eMarketer estimates Verizon-AOL's share at 0.7 percent of digital ad revenues and Yahoo at 1.5 percent. Another data point indicates that with Yahoo, Verizon will increase its projected digital advertising revenues in the US from 1.8 percent to 5.2 percent.
Despite some bullish predictions for Verizon, in the current scenario, the Google-FB combine is powerful. Verizon is interesting nonetheless because its game-plan of bringing AOL and Yahoo together eyes a combined victory, where the two pioneer internet brands had otherwise individually failed.
"Yahoo never learned about its users as Google and Facebook did. As Verizon knows, that's a big opportunity cost that it will soon rectify; carefully looking at the data story there," remarks James Welch, Vice Chairman, The Marketing Society Middle East and Principal Consultant, Blue Logic Dubai.
Verizon-AOL-Yahoo Card
Perhaps the first word of caution against the duopoly came from Mr Sorrell. "This is generally good news for the industry, as it will provide a counter point to Google's Double-click and Facebook's Atlas. Effectively, it creates a third force in the marketplace," he points out.
In many ways, Verizon has its arsenal in place. At its lowest, Yahoo is at 1 billion users globally, and has presence beyond just North America. AOL has a host of high-end media brands such as The Huffington Post, Engadget and TechCrunch among others. Last year, AOL signed a 10-year deal with Microsoft, taking responsibility of its display, mobile and video advertising. Microsoft's Bing replaced Google as AOL's search provider.
To give a sense of the numbers, let's look at the spending pattern of the largest Holding Company. During WPP's fourth-quarter earnings presentation last year, Mr Sorrell had divulged that combined, WPP's spend on Verizon-AOL-Yahoo would already be in the vicinity of USD 750 million, as opposed to USD 4 billion on Google and USD 1 billion on Facebook, indicating that the numbers are there.
Success now will rely on how Verizon implements the transition. Verizon is reinventing itself into a content producer and an ad platform. According to Verizon's Chairman and CEO Lowell McAdam, "The deal will put Verizon in a highly competitive position as a top global mobile media company, and help accelerate revenue stream in digital advertising."
Implementation Matters
"It all depends on how Verizon integrates these assets and packages them into a data-driven, content rich marketplace that actually delivers comparable marketing ROI," says Dimitri Metaxas, Regional Executive Director, Specialist Companies at Omnicom Media Group MENA.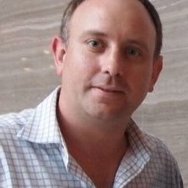 With AOL and now Yahoo, Verizon is clearly pursuing a bigger picture that leverages data, content and media on the whole. "Verizon is a force to reckon with but it will take time to put its assets together. When Verizon does become a media owner, it will make Google and Facebook tremble in their boots. Marketers would need to rethink how they use Facebook and Google as Verizon may offer better value," Mr Welch points out.
"Verizon has an edge that these and other internet companies don't have – a robust mobile network to distribute content and monetize it," adds Hussein M. Dajani, Chief Operating Officer, Hug Digital.
A word of caution comes from Wassim Moumneh, Head of Digital Strategy & Partnerships, Mindshare UAE, who reminds that Facebook has become adept at not 'sharing the wealth'. "Facebook users never have to leave the site to view content that originates externally. Yahoo's lunch money depends on Facebook. I wouldn't poke the sleeping bear if I was them," he says.
Simon Hudson, the CEO of Brndstr too is sceptical that the Verizon-AOL-Yahoo combine will be successful in making a dent. "The services that Yahoo provides can be done by a number of other providers. Yahoo has a globally strong brand. If I was Verizon, I would re-focus on the future of tech and make a Yahoo VR/ AR product," he says.
MENA Expectations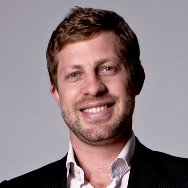 The takeaway in general is that the deal is not changing order in MENA anytime soon. However, there are those that are keeping an ear to the ground. "Physical sales presence in the programmatic marketplace is less important than it was historically. If Verizon can combine Yahoo into its overall content, data and advertising offering and connect with advertisers via the programmatic ecosystems then it will have an impact. The major caveat here would be sourcing and producing local Arabic content, for which local presence is needed," explains Mr Metaxas.
MENA marketers are hungry for competition and for more options in the marketplace. The key demands, more than competition, are innovation, transparency, and accurate measurable results and reporting.
Painting a broader picture, Mr Moumneh says, "To the end-consumer, the content seeker, nothing has changed. Yahoo has really restrained its presence in the eyes of the advertisers. At the moment I don't see much changing — mainly because the top brass at Verizon and AOL do not have the necessary regional expertise to make any calculated moves, and the fact that their top priority will undoubtedly be to get Yahoo healthy again."
Content & Data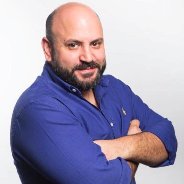 Telcos have moved beyond pipes and cables to be recognized as media owners. Their ability to analyze and monetize data gives them an edge over other businesses. Verizon's recent acquisitions marry data and the expertise to understand data, with content. "Big bold moves however require complex timely implementation," warns Mr Dajani, adding, "With AOL, Verizon set its sight on entering the online video marketplace. The Yahoo buyout re-emphasizes Verizon's digital drive to leverage its wireless and fiber networks by acquiring content assets and monetizing them through advertising."
"Advertisers will root for Verizon to succeed to help put any kind of significant dent in the current Facebook-Google duopoly as far as advertising spend goes but much will depend will depend on whether Yahoo can be pulled out of the red," said Mr Moumneh.
While Verizon has its strengths, it will also depend on how Verizon integrates Yahoo's content into its overall cross screen distribution and monetization strategy. Verizon has demonstrated with both the Yahoo and AOL acquisitions that it intends to diversify its operations and ultimately revenue. "Yahoo has struggled to adapt, never truly embracing the content ecosystem. It owns great content assets like Tumblr and it will be interesting to see how Verizon capitalizes on this," remarks Mr Metaxas.
Verizon had acquired AOL for USD 4.4 billion last year. Even as Verizon has been restricted in sharing AOL's performance details, in April, the telecoms group said the internet business had posted first-quarter revenues of USD 669 million — the highest in five years.
What Next
Marketers need to be aware of how tech companies are transforming the marketing and media landscape. Most MENA marketers are savvy as to how mobile and social are changing consumer behavior. Deals such as this are a good excuse for marketers to have new conversations with their media partners. In short, advertisers need to be media savvy, tech savvy and data savvy as they navigate their way through the tempestuous digital seas.
The deal has led to a host of questions and expected scenarios. Will telecom operators in the region learn a thing or two and act upon it? How will Facebook and Google react? What happens to Yahoo's existing users in MENA — will they stick or shift? Will Verizon commit to the region and build relationships here? Will AOL use Yahoo's regional expertise to help bring its content brands to the Middle East?
Even as the answers are eluding for now, if Verizon's growth intentions are anything to go by, this story has only just begun.
The article was first published in August 2016 issue of The Arabian Marketer magazine.