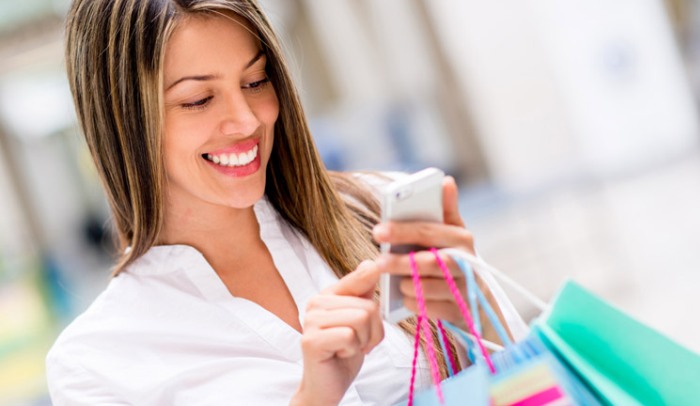 Digital consumption and the proliferation of social media channels have compelled marketers to focus on enhancing consumer experience to better engage audiences. From the cell phone to the desktop to physically visiting a store, consumers are entering an omnichannel world, expecting a continuity in their experience.
According to a recent Forrester Consulting study, 'Customer Desires Vs. Retailer Capabilities: Minding the Omnichannel Commerce Gap', companies need to prioritise their efforts towards an omnichannel play in order to improve their ability to provide customers a seamless shopping experience, across all channels.
"With the evolution of social media and mobile penetration, a strategic approach to online platforms is mandatory to provide a seamless experience. The opportunities of online retail are limitless with a massive reach to consumers," observed Head of Marketing & PR, Sauce Boutique, Melina Mitri.
She pointed out that one of the challenges in the omnichannel route is getting all stakeholders on the same page. All stores needs to be synced with online versions so the brand is speaking the same language across.
For niche products, building the right omnichannel is difficult. The study further shows that nearly 94 per cent of retail decision makers said that their companies face significant barriers to becoming an integrated omnichannel company. Ecommerce Director Dubai, Louise Conroy observed, "It is difficult to build an omnichannel proposition for niche products, but the entire experience has to be satisfactory".
Omnichannel and the multi-path purchase experience has given shoppers the option to check prices online. Google's Head of Retail, Wassim Kabbara stated, "Today, internet has empowered shoppers. When they enter the store, they have already researched online. This behavior fundamentally impacts the conventional purchase funnel."
In the Middle East, ecommerce also has challenges due to the lack of skills. The fact that the region is essentially a cluster of different countries adds to this. While people prefer to buy online, gathering consumer information becomes difficult affecting the marketing strategies. However, it has become imperative for retailers to introduce digital commerce into every aspect of their business to keep up with their competitors.
The industry leaders were speaking at the Brand Us Social's Dubai conference on Social Media, Digital & Ecommerce.