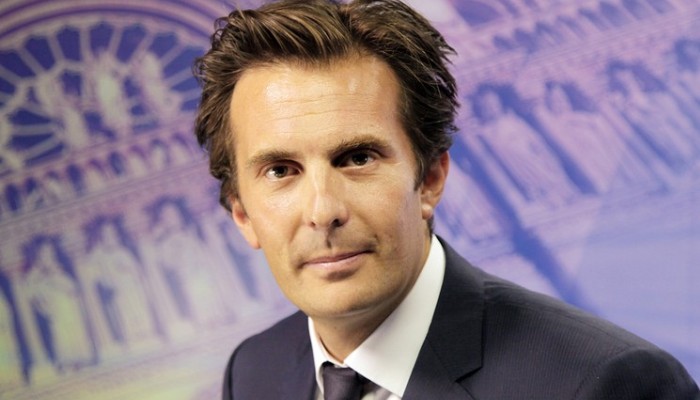 From addressing the games-of-thrones syndrome in holding companies to bringing game changing technology in the business, Yannick Bollore, Chairman and CEO of Havas, has a clear direction in which he is steering his company. If the company's financial results are anything to go by, the game plan is working so far.
Of late, Havas has been in the news for various content and technology partnerships with the likes of Universal Music, Mirriad, NewsCred and Facebook Atlas amongst others to establishing new initiatives like LuxHub. At the Dubai Lynx International Festival of Creativity however, the first question posed to Mr Bollore was on scale.
The question holds relevance in this business, and at present in a race of six, Havas is playing at number six. Mr Bollore admitted that when he had taken over the company two years ago as its Global Chief, that the question on whether the current scale of 16,000 global staff should be grown was tabled. "I spoke to many clients," said Mr Bollore, adding, "and all that they were interested in was how we could be a great partner to drive change. Scale is relevant to our business but this is an industry facing intense disruption, and as a communication group, we are expected to be global, and to be able to adapt. Our scale is big enough to bring global presence, and yet agile enough to adapt quickly."
Middle East Contributing To Global Growth
Havas has had a great year in organic growth. Essentially this means that on the count of new business wins, additional business coming from existing client relationships and on client retention, Havas is amongst the best in the industry. And the Middle East region has played its part in contributing to that growth. From the global win of Emirates in 2013 to the recent win of Dubai Tourism, Havas agencies have been busy. This year, the holding company is expected to grow its presence in Africa as well.
"The region has showed us great growth, and since Dubai is our hub for Middle East, it has become important for me to be here at least once a year. We are working on fortifying our client relationships here," Mr Bollore remarked.
Havas Village – The Power Of Together
A year ago Havas executed the concept of Havas Village. The holding company had rebranded its agency assets to create Havas Creative Group and Havas Media Group, and then had brought its entire staff in the same office, under the same roof. The physical 'togetherness' was the first step in establishing an equation of collaboration amongst its agencies. But the journey was not easy.
Comparing it to the television series, 'Game of Thrones', Mr Bollore divulged that in the first group meeting, he had to ask the company's senior leaders to 'leave their weapons on the door'. "Our business is very competitive and in most situations, it is the external competition that is visible. But sometimes the biggest rivalry could be inside the company. My belief is that our clients expect us, as a holding company, to work together and meet their expectations. Working in a silo makes this impossible. We lose time and the company is not what client expects it to be," said Mr Bollore.
Havas Village is the solution to that challenge. The objective is to truly bring all capabilities together and develop synergies in order to be efficient and bring value to marketers. The company has also built in P&L incentives to achieve this. At present, Havas has 30 countries that are brought under Havas Village.
Technology, Creative, Acquisitions: The People's Business
The industry is changing, and the talent required now includes people proficient in technology and mathematics apart from creative capabilities. As the integration of creative and media creates new kinds of habits, Mr Bollore acknowledged that there was a growing importance to bring the technology skillset within the agencies. "The challenge is how to get the right talent. In the current situation, it is important to get a combination of these expertises to do groundbreaking work," observed Mr Bollore.
'People' is one of the most important elements for Havas to consider acquisitions too. On the subject, Mr Bollore cautioned that while there was a skewed focus on the 'A' of M&A, the merger or the integration of the acquired company into the culture of the mother brand was critical too.
"Each company should look outside but we should not forget to look inside too, and how we should reorganize to adapt. In acquisitions, it is really a question of people. When I look at a company, we do look at the figures, P&L, the work but it is more about how the team would fit into the group and add value. Our business is a people's business and what they aspire to do is the key. We always talk about successful acquisitions but it can also be a disaster, and hence needs to be approached wisely," Mr Bollore advised.
The year 2015 promises to be an interesting watch for Havas' growth in the region, especially in the background of its new 'together' approach and its interests in expanding in MENA's fast growth markets.