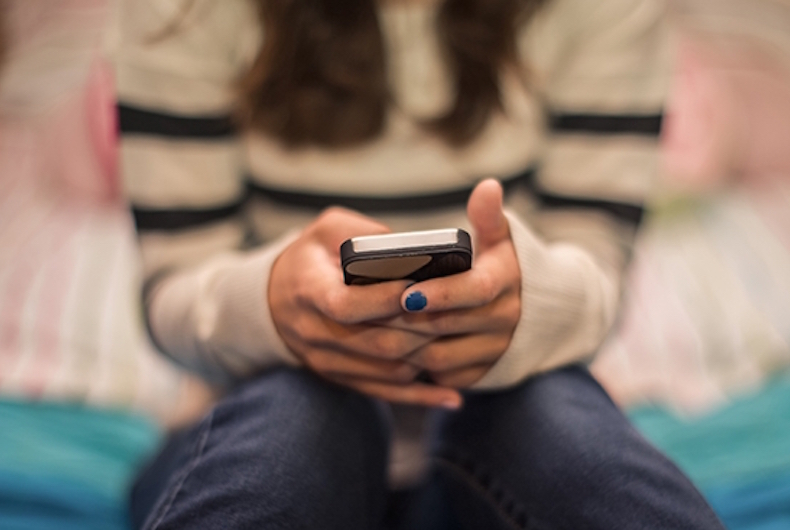 Consumer behavior today is largely being shaped by the exponential growth of technology, which in turn is contributing significantly to the complexity of modern marketing. The world has never been more connected, but audiences are fragmenting and the flow of data is empowering organizations at unprecedented levels to respond to the ever-increasing expectations and demands of today's mobile consumer. For brands to stay relevant and of value to their audiences, it is imperative they keep up with the trends that are shaping the consumer landscape. This year, we are going to see the walls between digital and traditional media finally come down, as mobile continues to establish itself as the principal point of engagement between brands and their consumers.
Now more than ever, to communicate with its target audience, brands need to be where their consumers are – their mobiles. Mobile was the fastest-growing digital channel in the Interactive Advertising Bureau's (IAB) mid-year report for 2015, and the medium will continue its upward trajectory this year. We are today, entirely inseparable from our smartphones, almost to point that they are no longer something that we simply possess. They are anatomically a part of who we are; essential in achieving everything from interacting with our friends to keeping track of our health, and from shopping to watching our favorite movies. A remote control for life itself.
For brands that have not already adapted their marketing and content strategies to engage people on mobile, 2016 is a critical year. Alternatively, they will miss out on the opportunity of creating powerful, personalized experiences with their consumers and the considerable depth and breadth of user data that those experiences can yield.
The Apps World
Native and in-app ads have been gaining traction and will continue to be the most effective way to engage the right audiences at the right time for the foreseeable future. The development of apps in general will continue to rise, but not just as utilities, more as multi-usage lifestyle attachments. Travel brands, concierge services and most of the social power players are already 'utility-mashing' to provide their users with broader lifestyle support experiences through one app interface.
Wearables
We can also expect to see a vast increase in wearable technology. Innovative advancements in fitness wearables such as smart BMX Bikes, snowboards, basketball shoes and smart-shirts will soon be as widespread as GPS watches. CES (Consumer Electronics Show) 2016 showcased a range of smartwatches released by high-end brands including Swarovski, Tag Heuer and Fossil, and as design quality goes up and costs go down, consumers will see smartwatches and smart objects become the norm. What does this mean for marketers and advertisers? Greater access to deeper, more nuanced user and usage data with which brands can shape their on-going consumer-centricity.
Beacons
Beacons (small transmitting devices that enable locational-based messaging) can now connect with wearable technology, alerting apps when users are approaching or leaving specific, activated locations. Beacons are another excellent means of gathering customer data and of delivering hyper-personalization, value and experiences, which means we can expect for a mass integration of Beacon and other location-based marketing solutions by other industries other than retail.
Video
With the large penetration of mobile devices, such as smartphones and tablets, online video consumption is expected to grow, while the amount of people watching linear TV will continue to decline. A recent report from ZenithOptimedia forecasts that the number of regular online video viewers will increase by 5.1 percent this year and 5.3% in 2017. This represents a great opportunity for brands to explore new ways of connecting directly to its consumers. Online video is an excellent platform not just for advertising, but also for branded content, content that can inform or entertain consumers in a deeper and richer way than is possible with short, interruptive ads.
Virtual Reality
Virtual Reality (VR) has become the watch-word for 2016, as well as the go-to creative technology for many leading brands. Facebook CEO Mark Zuckerberg has said he sees VR tech spreading in a similar way to smartphones, first among the most tech-savvy consumers but eventually becoming ubiquitous. Consumers want to 'feel' new experiences from brands, and some recent examples show they are progressively responding: Samsung unveiled a headset that brings the technology to its latest smartphones at half the price of its previous model; Facebook launched support for 360-degree video; online video services like Netflix and Hulu jumped into the format; The New York Times distributed free Cardboard viewers to more than a million online subscribers; and NBA made history broadcasting a live professional sports game in virtual reality to Samsung Gear headset owners, in the US. Early adopter brands such as Atlantis The Palm or Infiniti Middle East have also demonstrated how and where branded VR can be used to bridge the gap between emotion and fact to deliver stratospheric levels of brand immersion.
With more affordable options of mobile VR viewers, like Glance and Google's Cardboard, the VR experience will be the next big thing for brands to showcase themselves. For instance, Epica – one of the world's biggest ad creative festivals – has a VR award in the digital category. In the UAE, the Technology Week exhibition – Gitex 2016 – will have an area solely dedicated to Virtual and Augmented Reality, and Artificial Intelligence. So, the opportunities and the need for marketers to on-board VR into its consumer engagement strategy will become vital.
Although in early stages of research, Artificial Intelligence (AI) is expected to play a big role in the future of digital marketing and marketers work as well. AI is seen as a solution to autonomy that will make its way from simple practices—such as programmatic ad buying, email delivery, and social media optimization—to perhaps more complex and involved methods of marketing strategy and execution. Consumers will increasingly tolerate robotics and automation at home, therefore, will also be more open to advertising automation.
Technology is, without a doubt, evolving rapidly to a digital first-world era that will change the paradigm for marketing and communication sectors. Thus, these professionals will have to work closely and collaboratively with developers to help brands stay relevant and effective.