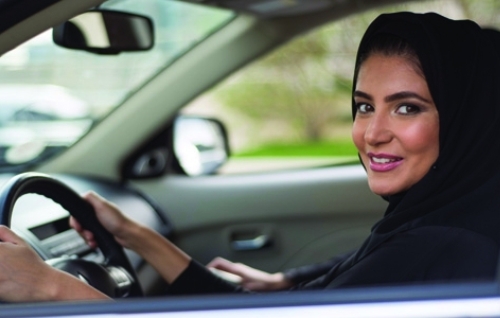 As the ban on women to drive lifts in Saudi Arabia, many women have seized the opportunity to take to the roads, and companies are doing the best to make the most of the change.
Careem has been training women drivers, and claims has trained more than 2000 women drivers, in anticipation of the demand as women drive in Saudi Arabia.
Uber is testing a feature where women drivers can opt to be connected to women riders. This feature is expected to play a significant role for women drivers who may look at Uber as an economic opportunity. The pilot will roll out in September 2018.
Uber has taken this decision following a research that it connected, in collaboration with Ipsos, to understand the perspectives of Saudi women on transport and driving during this major cultural transformation taking place in the kingdom.
The research found almost 31 percent of the surveyed indicated that they were interested in driving as an earnings opportunity. In a more recent study, the company also found that 74 percent of prospective women drivers interviewed would only be interested in driving women riders.
"We are honored to play a part in this historic moment for women in Saudi Arabia. By empowering female entrepreneurs, Uber is proud to provide the same economic opportunities currently enjoyed by male drivers across the Kingdom. We have partnered with Saudi women to explore how Uber can work for them, and we will continue listening as we build the future of urban mobility in Saudi Arabia together," said Pierre Dimitri Gore-Coty, VP & Head of Operations for Uber EMEA.
To assist prospective women drivers, Uber has set up a women partner support center 'Greenlight Hub' in Riyadh. The cab hailing app has also pledged SAR 1 million, and partnered with Al Nahda, to financially support women interested in obtaining a driver license.