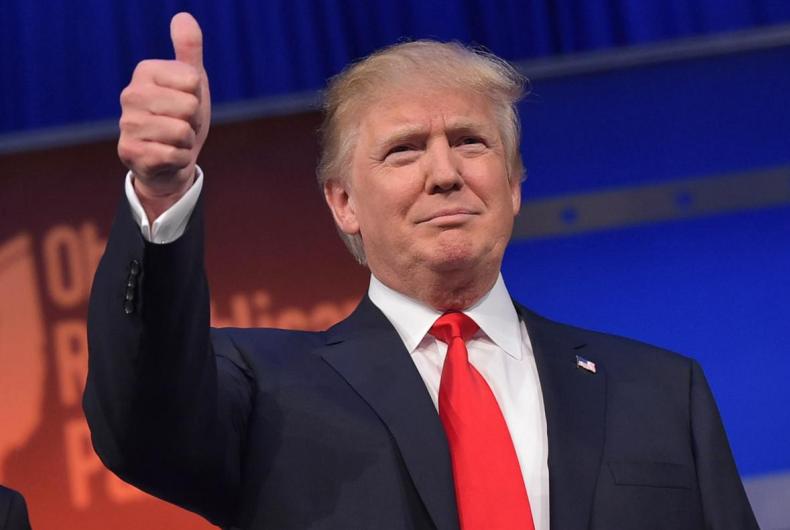 When Donald Trump won the race to White House in one of the most stunning elections in US political history, the immediate reactions evoked various negative sentiments. After all, Mr Trump had upped his chances in the race in the early months with the most controversial comments; his open anti-Muslim remarks or views on Syrian refugees being among them. Considering some of the political challenges that Middle Eastern and North Africa (MENA) has dealt with, there has been anxiousness in the region on how Trump as President will impact the Arab world.
Across the globe, the aftermath of a Trump victory was defined in three words: 'uncertainty', 'shock' and 'fear'. Global stocks fell and the countries in MENA went into frenzy with some even betting that Mr Trump will "outsource" Middle East foreign policy to Russian President Vladimir Putin. Many leaders, analysts and experts expressed worry that Mr Trumps' negative comments about Islam and Muslims might translate into aggressive policies in the region, as well as making it harder for the region reeling under volatile economical challenges to stabilize until he remains President. Same emotions echoed from the MENA ad world. But as the adrenaline rush is settling down, the extreme negative views are changing to more mixed opinions.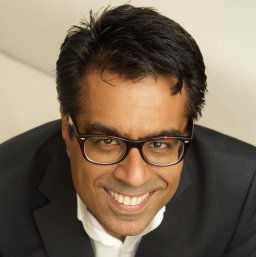 Leaders in the region are unsure whether Mr Trump, as President would mean anything immediately in terms of any impact on markets and businesses in MENA, and further down to the advertising industry. Reiterating this, Asad ur Rehman, Director Media, North Africa & Middle East at Unilever says, "There shouldn't be an immediate impact. In fact I don't think there is a direct correlation." Mr Rehman, who also chairs The Marketing Society Middle East however added, "If in the medium to long term, we see Trump's election becoming a threat to economy and markets at large, then yes it will eventually trickle down to advertising."
A MENA Connection
Though the region has no choice but to adopt a "wait and watch" policy, some factors cannot be overlooked as signs of light-at-the-end-of-the-tunnel. Local have welcomed Mr Trump's election as President — Egypt President Abdel Fattah Sisi was the first leader to meet Mr Trump in September and congratulate him on his victory. Saudi Arabia's King Salman bin Abdulaziz wished Trump success in "achieving security and stability in the Middle East and the wider world," according to the official Saudi Press Agency.
At a personal level, Mr Trump himself has had business relations in the region. He has a number of properties bearing his name in countries including the UAE, Turkey and Azerbaijan. He has products carrying his name in the UAE, Kuwait, Saudi Arabia and Qatar, all Muslim-majority countries. The Trump Organisation, Trump's holding company, has a partnership with Dubai-based developer Damac Properties and has relations with Nakheel, another real estate giant in UAE.
Ivanka Trump, the President's daughter and executive vice-president of development and acquisitions at Trump Organization, said that the company was looking at "multiple opportunities in Dubai, Abu Dhabi, Qatar and Saudi Arabia," according to the Financial Times. The Financial Times has reported that Trump earns USD 1 million to USD 5 million (AED 3.67 million to AED 18.36 million) per year from licensing his brand to the towers.
Trump's aforementioned deals and also deal with with Saudi royals, such as his mega-yacht being purchased by Prince Alwaleed bin Talal bin Abdulaziz, a fellow-billionaire who has a large stake in the Plaza Hotel, acquired from Trump, indicates his dealings with the region at a personal level.
System, Compliance, Policy
It must also be understood that rhetoric has value during a campaign, but limits during a Presidency. According to Ravi Rao, CEO, Mindshare, MENA, "The Election of Donald Trump as the US President will have no impact on the MENA ad industry. It is intrinsic to the way that elections are fought, that many things are said in the moment and as ideologies that are promised. But once in office, it is a different ballgame altogether."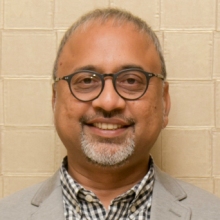 As Mr Rao points out, "There is a political system one has to comply with. No matter what Donald Trump has promised or feels personally for the MENA region, as President of United States he has to maintain a certain stature and status. The region is already facing its own challenges. Donald Trump as President might not ease any of it, but it will not add any more either."
The region does navigate more than its fair share of crisis and leaders in the past have done little to impact any positive change in it. For instance, whether it is the crisis in Syria that has showed no signs of abating or the fight against ISIS that is reaching a crescendo in Iraq, Presidents before Mr Trump have failed in devising a coherent Middle East strategy that advances peace and stability. Perhaps that is why many ordinary Arabs, who are generally critical of what is seen as a history of excessive US intervention in their region, are more hopeful of what Trump brings to the table. They feel the region needs "disruption" and Mr Trump has proved he is disruption in ways no one could fathom. What Trump as President means for MENA would be soon evident but for now, this is definitely not bad news for the region.