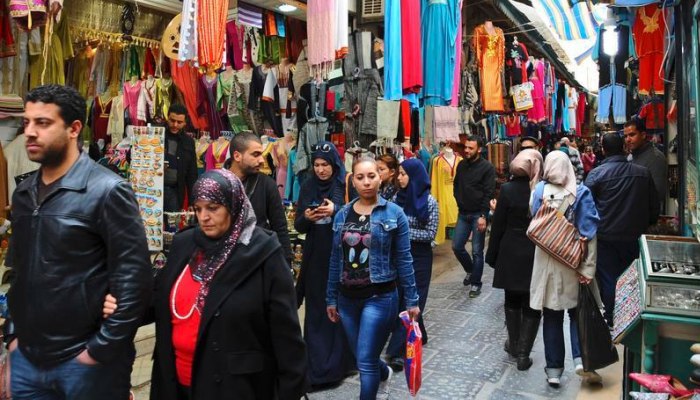 With the recent terror attacks and announcement of tighter visa rules, countries in the MENA region Tunisia and Egypt seemed to have suffered, bringing a decline in visitors to the countries. This analysis was revealed by Sojern, a performance marketing platform for travel brands in its latest Q1 Global Travel Insights Report.
The March 18 terrorist attack on the Bardo National Museum in Tunisia's capital Tunis seems to have had an impact on traveler's searches for trips into the North African country. After a brief increase the day following the attack, searches for Tunisia dropped as much as 28% in March. Similarly, Egypt's announcement of tighter visa rules for all travelers on March 17 was greeted with a fleeting rise in interest followed by an average decline of about 7%. Searches from Europe, arguably the region of origin most affected by the new rules, dropped by 14%. Most recently, restrictions have been postponed and searches climbed back up.
From a currency perspective, the report reveals that the weaker euro attracted large numbers of global tourists to European countries this summer, while the stronger dollar has yet to have a negative effect on worldwide search and booking to the US. In February, Japan benefited from an increase in inbound travelers from countries celebrating the Lunar New Year.
"Sojern's first quarter report analyzes new patterns in travel around the globe, including seasonal events like Easter and Lunar New Year. But it also serves as a crystal ball into summer 2015, as we distill millions of traveler intent data points into actionable insights for travel brands that want to reach consumers as they research summer holidays," commented Mark Rabe, CEO, Sojern.
Top 10 Global Destinations in Q1 2015
Overall, the most searched destinations during the first quarter of the year were the United States, Spain, United Kingdom, Italy, Germany, France, Mexico, Turkey, Greece and Thailand.
Summer Travel: Preferred Months and Destinations 
Half of Q1 searchers in North America looked to travel in June, compared with Latin American travelers who were almost evenly split between June (42%) and July (39%), and Europeans, for whom the later summer months take a bigger share of the travel pie. A whopping 27 percent of Europeans are planning to travel in groups of three or more, followed by Middle East & Africa travelers at 20 percent, 19 percent of Americans, 14 percent of Latin Americans and 12 percent of travelers in Asia-Pacific.
Easter Travel in The Middle East and Africa
Although most countries in the Middle East do not observe Easter, some are home to sizeable Christian minorities who did take time off to travel during the holiday. Travelers from the Middle East also looked towards traditional vacation destinations London and Paris during this interval, but the other destinations in their top five covered a broader variety of regions. Dubai figured amongst the top five popular destinations for Easter Travel. Outbound travel trend in Q1 showed Dubai, Cairo, Jeddah, Istanbul and London as the most searched countries.
For this report, Sojern analyzed travel behavior worldwide in five regions: Asia-Pacific, Europe, Latin America, Middle East & Africa, and North America, basing its research on search and booking behavior provided by major airlines, online travel agencies (OTA's), meta-search, and other travel service providers.