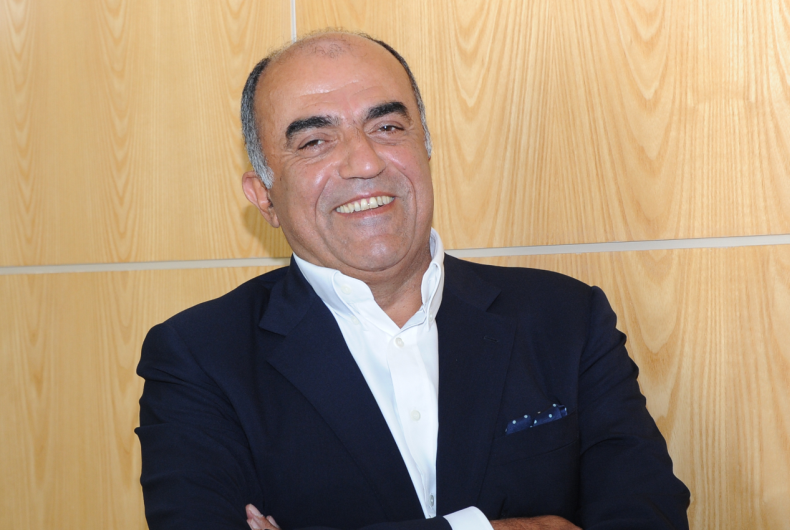 Whether it was the setting up of GroupM last year, the consolidation of the research offering under Kantar Consumer Insight or even the launch of Data Alliance, which is an aggregation of all data across WPP companies, all signs indicate that WPP is leaving no stone unturned to be the indisputable leader in the region. And it is doing so by what it calls regrouping and rationalizing its offering in the Middle East & North Africa (MENA) region.
Unique in his position of being the only holding company head in MENA, Roy Haddad, Director, WPP MENA explains that to begin with, WPP's growth strategy is putting disproportionate focus on technology, data and content.
In a conversation with The Arabian Marketer, Mr Haddad elaborated, "We set up GroupM under Filip Jabbour last year. Similarly, we consolidated our research offering. The three brands we have in the market operate independently but under one management structure that is regrouped under Kantar Consumer Insight. All this will allow better sharing. We have also launched Data Alliance, an aggregation of all our data, which is second to none, because by the sheer size of our consumer insight business, our media business and digital business, will give our clients access to an unparalleled kind of richness in data and we will deploy that through Data Alliance."
The global ethos of horizontality is important even in MENA and WPP companies are expected to collaborate, in very structured ways for some marketers, in the region too. However, before pushing the envelope further on that, Mr Haddad points out that the most important thing for the holding company right now is focussing on its talent, across its operating companies. "WPP is committed to developing and managing talent, and deploying that talent for the benefit of our clients' businesses. This is true for all our companies. Our market share is proof enough that all our businesses are delivering steadily to contribute to our overall growth," he said.
Firing On All Cylinders
"WPP is operating on all pistons and that is why I am optimistic about our presence here," stated Mr Haddad, who is visibly encouraged with the fact that all its businesses are contributing to the holding company's growth target. He said, "We have a very big consumer insight business in the region with brands such TNS, Millward Brown and AMRB, which is part of IMRB International. These are quite significant businesses. Our agency businesses are also very strong like Grey, J. Walter Thompson, Ogilvy and Y&R. They all contribute equally. Even though some businesses, Branding for instance, are small by nature, each of our business is delivering. If you ask the market, everybody recognizes all three of our research companies. All our creative agencies are valued – Ogilvy & J Walter Thompson perhaps a bit more than Grey and Y&R but they all enjoy great reputation. Our media business is very strong particularly now with the launch of GroupM. We are in the leading position with regards to PR with Burson-Marsteller, Hill+Knowlton and Cohn & Wolfe."
However for WPP, the biggest question is how to grow its billing of USD 1 billion and revenue of USD 500 million in a tough environment. "USD 1 billion is only our media billing," clarified Mr Haddad, adding, "It will be much larger if we take our aggregate billing. But our revenue for the entire region is half a billion dollars, which in my view, makes us the largest of all the groups in this region. The environment is tough, and it is always difficult. But there are many opportunities in the MENA which I believe are unexplored. There are markets which are opening up like Iran that will drive growth, and there are markets which are still underdeveloped which will also drive growth such as Egypt and North Africa. There are sectors that are still very under invested in. If we can focus enough on these, it will provide us the necessary growth."
Growing Market Share
Even though he has clear sight of the plans that should bring growth to WPP, Mr Haddad is in no hurry to give an expected growth rate for 2016 just yet. He observed, "We try our best to grow as much as we can despite market dynamics and other challenges. But it is pretentious to say how much we would grow. The environment is tough but we are hoping that our strategy will allow us to drive growth. Plus there is always gaining market share which is another aspect, and we are quite bullish about that. I feel that our integrated offering is second to none. We have not exploited it enough and hence that too, will be a growth driver."
Another word that finds way in the conversation repeatedly is 'complementarity'. Mr Haddad believes that this is important not only in articulating plans for new markets and establishing new services but also in growing inorganic market share through acquisition or collaborating with companies in the region.
"Rationalizing" offer, as Mr Haddad calls it, will clearly see the holding company bring greater synergies between its operating units. It will also mean that WPP is ensuring that its global best, including structures for client teams or strength is consolidated trading, will be seen in MENA in its full force too. Middle East may well be a 'grey swan' for the holding company but that is only adding to the aggression that it intends to approach the region with.