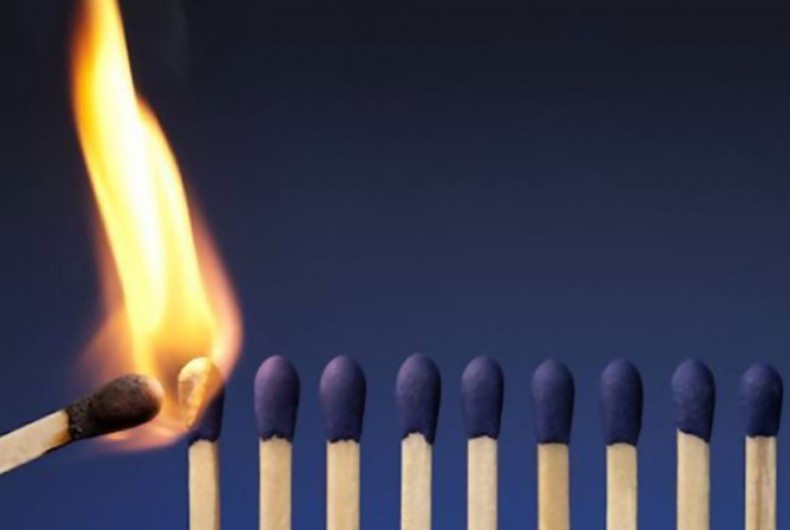 Industry veterans have constantly warned about the fast pace of change and the need to adapt. Despite the best and brightest of the business at work, there is clear evidence that the present holding company model requires to reinvent itself in order to become more effective and future ready.
Globally, the model had evolved into being an umbrella for its agencies versus a financial controller of sorts, primary driven by the-Martin-Sorrell-school-of-thought in the last three decades. While conversations and small steps of change had already begun, to revisit the holding company model, Mr Sorrell's decision to abruptly end his role as WPP CEO, amid an investigation of personal misconduct, has acted as a trigger that may spell the end of advertising as it currently stands.
Tackling Clunky
Analysts are convinced that WPP's poor performance in the last year, and the continued decline in shares (by 6.5% on April 16) following Mr Sorrell's resignation, combined with the lack of a clear succession plan, would see the company splitting up its business. The dual purpose behind this would be to control its market capitalization and make the business more manageable.
In a report in The Guardian, Alex DeGroote, analyst at Cenkos Securities, puts the break-up value of WPP's parts at about GBP 17 a share, valuing the group at GBP 22 billion. WPP's current share price is GBP 11.50, a market capitalization of GBP 15 billion.
The most popular conversation is around the sale of the research side of the business led by Kantar. Media reports suggest that this side of the 'consumer insights' business has not been as profitable but has been closely defended by Mr Sorrell in any discussion of a proposed break up or sale.
The second reason emanates from the fact that WPP, in its current size and scale, needed a caliber as rare, and as entrenched in it from its beginnings, as Martin Sorrell. Mr Sorrell himself has been quoted in the past on navigating 'clunky' structures, a description that applies to WPP as well.
Instead of considering a pure replacement, WPP right now has the opportunity to revisit what structure it should take to stay relevant in years to come. In comparison to handing over a Herculean mandate, there may be better sense in designing a role, or roles, that can lead to expected outcomes.
Smaller steps of change, underlined by a strategy for consolidation, had begun a while back across holding companies including WPP. Publicis' Power of One, Havas' integration of its agencies, IPG's open architecture model or the streamlining, consolidation and merger of several brands with in media, creative, research and design & branding in WPP have made headlines in the last two years.
WPP's slowdown and the famously dubbed 'not a pretty year' for 2017 however signaled that the changes had not begun translating into results.
At present, the holding company has reverted to a structure of an Executive Chairman in Roberto Quarta with two joint COOs in Mark Read, Chief Executive Officer of Wunderman and WPP Digital, and Andrew Scott, WPP Corporate Development Director and Chief Operating Officer Europe.
The MENA Impact
The Middle East & North Africa (MENA) region has evolved over the years to become more aligned to the global ways. But the economic, political and social fabric of MENA's Ad Land differentiates itself from its counterparts.
Even though agencies in MENA are connected with their global parents for tools, processes and best practices, the company structures in the region vary significantly. Much can be credited to the leadership styles of the agency chiefs here and to the challenges unique to MENA, and hence requiring appropriate solutions.
Just as Mr Sorrell's influence in MENA was more restrained than it was in other Asian, American or European regions, the impact of his exit too would be on similar scale. Simply put, not as dire as in other regions.
From a broader perspective, MENA is the only region where WPP has an overall regional head in Roy Haddad. In all other cases, WPP has appointed Country Heads responsible for individual markets in comparison of an entire region that comprises important markets like the UAE, Saudi Arabia and Egypt among others. GroupM, the most dominant player in most global markets, faces very intense competition from IPG (MCN), Publicis Media and Omnicom Media Group, and is perhaps the youngest on the block in a pure GroupM form. The Wavemaker transition in fact still has not taken form in the Middle East.
Most of the advertising agencies in MENA work much closer with their Middle East founders and owners. And the partnerships between media and creative agencies also run deeper here.
What then will be the change that MENA will see, considering that most of the global changes people are talking about are to achieve some of these collaborations and better, leaner working styles, that are already inherent to MENA agencies?
The answer to that may not be evident yet. MENA is not insulated from global changes but the region has become resilient in the challenges that it has faced over the past few years, building itself a structure that has withstood any uncertainty. MENA Ad Land can take disruption in its stride.
If WPP does split up its business and lets go of any of its assets, the repercussions would be seen in MENA as well. If global holding companies do rearrange themselves, MENA structures too would be impacted. But as we know, leaders in MENA wake up every day braced for changes that are far more challenging than structures or changes in leadership, even if it is about the most powerful man in the global advertising business.