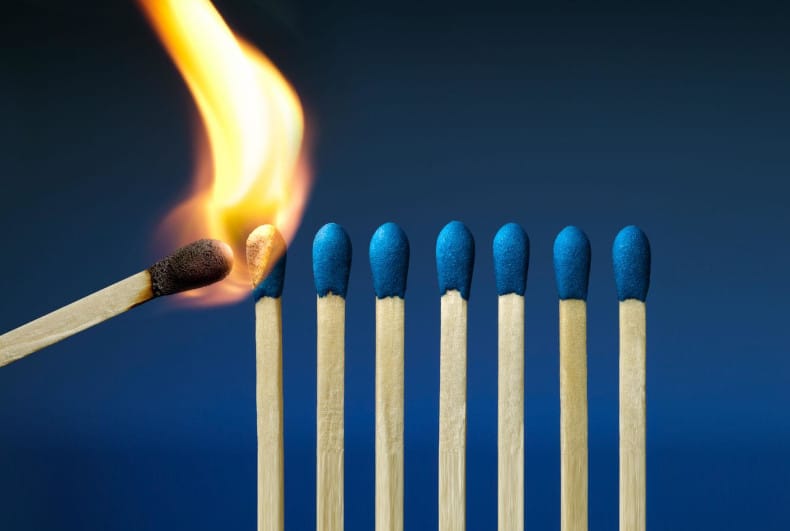 It has been traditional for the UAE to find one theme that defines much of its activities in the course of a year. The year 2018 was dubbed 'Year of Zayed'. 2018 marked 100 years since the birth of the late Sheikh Zayed bin Sultan Al Nahyan, the Founding Father of the UAE, who passed away in 2004. Many brands and government initiatives used the year to reiterate the significant role leadership plays in growing people, countries and companies.
For Arabian Marketer, 2018 was the debut of AM Leadership Awards, wherein Akram Miknas, Chairman, MCN was named 'AM Person of the Year 2018' and Asad Rehman, Director – Media & Digital Transformation, Unilever MENA was named 'AM Marketer of the Year 2018'.
Akram Miknas, MCN Is AM Person Of The Year 2018
Unilever's Asad Rehman Named AM Marketer Of The Year 2018
WPP's Unforgettable 2018
The first quarter of the year had barely come to an end, when the news of WPP's investigation of Sir Martin Sorrell on charges of 'personal misconduct' had begun leading to his subsequent exit from the company he founded and was CEO of for 33 years. This was one of the many developments in the year that also included the exit of Tham Khai Meng from Ogilvy, signaling the rise of accountability in leadership positions. The Year of Zayed was the year when global leaders were scrutinized at an individual level.
While Mr Sorrell has since bounced back, WPP has had a busy year. From merger of more of its brands to rebranding, WPP planned out several activities leading up to its turnaround strategy under the leadership of old WPP hand, and the newly named CEO, Mark Read.
Creativity, Tech, Data, Simplicity Central To WPP's Turnaround Strategy
WPP Merges Agencies To Form Wunderman Thompson
WPP Merges Y&R & VML For A New Integrated Offer
Kantar Merges Four Brands To Form Kantar Consulting
Shifting Focus To Omnichannel, Geometry Global Rebrands
JWT PR Levant Rebrands As Hill+Knowlton Strategies
MENA's Ad Spend Woes Continue
Agencies have had to battle a tough economy globally. However, most ad forecasts were assuring to indicate global growth. This was not true for MENA though. Ad spends in MENA are predicted to drop in 2019 as well even as hopes are higher for stabilization and then growth.
Global Ad Revenues Grew By 7.2% In 2018: Magna
"Under Performing" MENA Ad Spend To Stabilize In 2020: Zenith
Iran Leads Ad Spend Growth In Zenith's 30 Rising Markets
The Big Developments
From an industry standpoint, 2018 was a good year in the region. Nielsen launched digital ad rating and measurement for radio in the UAE – both of which indicative of good news for marketers.
The IAB's GCC chapter was finally launched, with the objective of structuring and pushing the digital agenda. Hopes are high from this development as well as some of the brightest minds of the region come together to form the IAB GCC board.
Industry bodies World Federation of Advertisers and The One Club also marked their MENA entry in the year just as Marketing Society Middle East chapter bolstered its presence further.
Some of the other headlines in the year asserted that sometimes a slow market forms the best ground for out of box initiatives that can lead to alternate growth and revenue streams.
Nielsen Brings Digital Ad Ratings To UAE
Nielsen Reiterates Radio's Resilience In The UAE
IAB GCC Officially Debuts
UAE Social Media Influencers Will Need Licence Under New Rules
Shams, 7awi Form JV To Develop Digital Platforms
Etihad Launches Brand Platform To Celebrate 15th B'Day
Dubai Studio City Launches Content Creation Platform
Mindshare MENA, STEP Group Launch The StartUp Studio
Snapchat Marks Measurement Offering Launch In MENA With Partnerships
190 Countries Confirm Participation In Expo 2020 Dubai
Khaled Ismail Readies For Role As Marketing Society ME Chair
Coca-Cola's ElDessouky Is WFA Forum MENA Chair
The One Club Establishes First Int'l Chapter In Cairo
Of Acquisitions & Partnerships
No surprise that much of the acquisitions and strategic partnerships of the year were focused on the digital space. The year also saw the agreement between Arla and Mondelez, following which Kraft will become part of Arla in 2019. Industry sources indicate that the development may have an impact on Kraft's agency relationships, more of which would be known only by mid-2019.
Arla Acquires Kraft Business From Mondeléz Int'l In MEA
Future Tech Media Acquires Programmatic Tech Company, Adzouk
DCT, Spark Foundry, Adara Partner To Measure Digital Mktg Effectiveness
Adtech Firm Travel Audience Partners With Reach MENA Digital
Publicis Groupe Acquires UAE Based Post Production Co. Optix ME
Meltwater Acquires Social Analytics Company Sysomos
Criteo Acquires Manage
IPG Completes Acxiom Acquisition
The Awards Score
It may not have been MENA's best performance in some of the award platforms such as Cannes Lions International Festival of Creativity, owing to a Publicis Groupe abstinence and creative leadership changes in the region but agencies such as TBWA\Raad saw their best performance ever in the year.
TBWA\Raad Dominates Dubai Lynx 2018
There Is Something Deeply Satisfying About Our Wins At Cannes: Reda Raad
MENA Agencies Bring Home 11 D&AD Pencils
FP7 Wins Silver, Bronzes At Epica Awards 2018
Global Headlines That Caught MENA's Interest
Amazon Replaces Google As Most Valuable Brand
Publicis Answers The 'Tough' Questions On Marcel
Beating WPP, Omnicom Is Cannes Lions Holding Company of the Year
Dentsu Predicts Marketing Spends Increase In Data Age
Zenith Celebrates 30th B'Day
Many of these developments pushed forward the agenda of transformation of the advertising industry globally, and also in MENA. Marketers are demanding an industry where legacy structures become a thing of the past. Many of the developments in the year — from the launch of Marcel to the changed at WPP — are all aiming for this objective. The year 2019, in that sense, will also be a report card year for some of the changes.