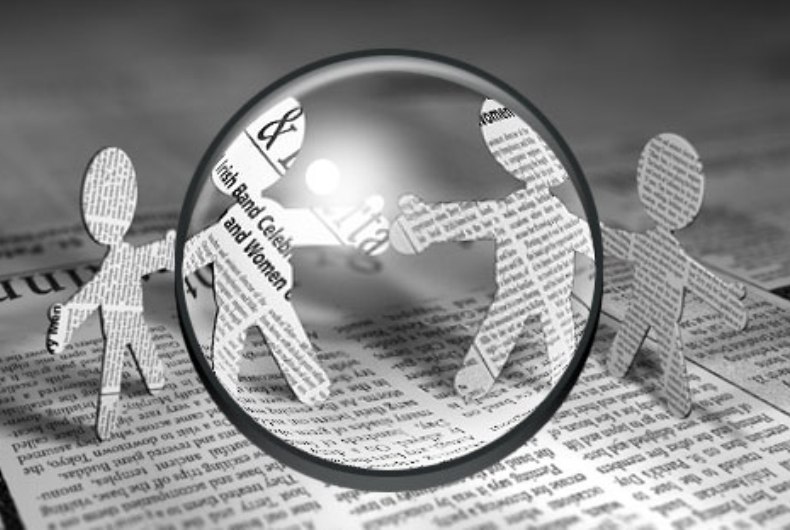 The marketing, advertising and media industry in the Middle East and North Africa (MENA) region has seen its usual share of busy in 2015. As we bid adieu to 2015, The Arabian Marketer recaps the top headlines that not only stood out but also promise to leave an impact on the region in 2016.
Of Mergers & Acquisitions
Arguably, the merger and acquisition developments in MENA were comparatively lesser than some of the Western and Asian markets. Some of the acquisitions that took place in the year included:
GroupM Nabs The Exchange Lab
Dentsu Aegis Network Acquires John Brown Media
Qatar Airways Acquires Stake in British Airway Parent Co
Digital Matters
The concept of digital media has given a new dimension to different aspects of life, whether professional or just entertainment. Some of the digital headlines are:
MENA Becomes Facebook's Highest Video Adoption Region
More Than 100 Mn Facebook Users Active On Mobile In MENA
Snapchat's 'Official Stories' To Have Crown Prince Sheikh Hamdan
YouTube Calls Its Celebrities For First Ever Arab Fan Meet
Ericsson And Cisco Enter Partnership To Create Networks
'Think With Google' Offers Brands Insights On Online Consumers
Say 'Marhaba' With LinkedIn's New Arabic Version
#Mecca_Live – Transforming The Impression Of A Faith
Collaboration Is Key
For the marketing and communication business, it is imperative to form the right partnerships. From relationships forged between CNN and McLaren Technology to associations in advertising technology or the telecom sector, 2015 had quite a few developments that companies will benefit from in days to come:
Turner, beIN Form Distribution Partnership In MENA
Ooredoo, GoSwiff Partner For Mobile Payments
UM MENA Partners With EVRYTHNG For IoT
Sizmek Chooses Future Tech Media As Regional Partner In Middle East
Ericsson And Cisco Enter Partnership To Create Networks
Etisalat, Ericsson Partner For Radio Dot System In Egypt
WPP, Acquia Partner For Improving Digital Experiences
Sky News Arabia Expands To Egypt With Al Ahram Partnership
CNN Partners With McLaren Technology Group For 2015 Formula1
Ericsson, Ooredoo Partner on 5G development
The Awarded Ones
In the absence of any official figures that place agencies in any ranking, it is the awards that give a sense of which agency fares better than its peers. Agencies in MENA participated in regional platforms such as Dubai Lynx International Festival of Creativity to global awards such as Cannes Lions International Festival of Advertising and Facebook Awards to show a range of great work.
Leo Burnett Beirut Wins Big At Facebook Awards 2015
du Brings Home Cannes Lions Film Craft For Two Consecutive Years
Memac Ogilvy, Leo Burnett, FP7/DXB Win Bronze In Film, Film Craft & Branded Content
Leo Burnett Wins Gold, Geometry Global / Memac Ogilvy Silver and Bronze Media Lion
Leo Burnett Beirut & Impact BBDO Dubai Win Glass Lion
Impact & Echo BBDO, FP7/DXB Bring Home Outdoor Lions
TECOM's DrAmina Al Rustamani Is Dubai Lynx Advertising Person of the Year
Dubai Lynx Names Henkel Advertiser of the Year
Geometry Global/Memac Ogilvy, Leo Burnett Shine At PR Lions
MENA's Movers & Shakers
Any marketer or agency is only as good as its talent. Companies in MENA spent fair time in recruiting leaders, elevating top talent and fortifying the work force. Twitter promoted Rishi Jaitly to Vice President of Media for Asia Pacific and Middle East, while also appointing Kinda Ibrahim as Director of Media Partnerships for MENA. Some of the high profile people movement seen throughout the year:
TNS Names Stephen Hillebrand As CEO MENA
MediaCom MENA Hires Tarek Abdalla As New CEO
UM MENA Hires Rodrigo Mavu As New Creative Director
Mindshare Appoints Ghayath Sioufi As New Chief Client Officer
Grey MENA Appoints Mike Shackle As CCO
Facebook Appoints Amira Rashad As Regional Head Of Brand Advertising
J. Walter Thompson Appoints Camille Haddad As New KSA CEO
Carat Appoints Martin Boot as GM For Qatar, Kuwait
J. Walter Thompson Appoints Marwan Halabi As New MD, Kuwait
J. Walter Thompson Names Chafic Haddad As New CCOO
Deutsche Bank Takes On Board Javeed Ameen As COO, MEA
Ericsson Names Tarek Saadi New Exec VP & Head of Sales, Middle East
Kinda Ibrahim Takes Charge As Twitter Director, Media Partnerships, MENA
Twitter Appoints Rishi Jaitly As New VP For Middle East
SMG Takes On Board Marcus Brown As Global Growth Officer, EMEA
Wunderman Appoints Mel Edwards As CEO, EMEA
Saatchi & Saatchi Names Justin Billingsley As Worldwide COO
FCB Hires Susan Credle As Global CCO