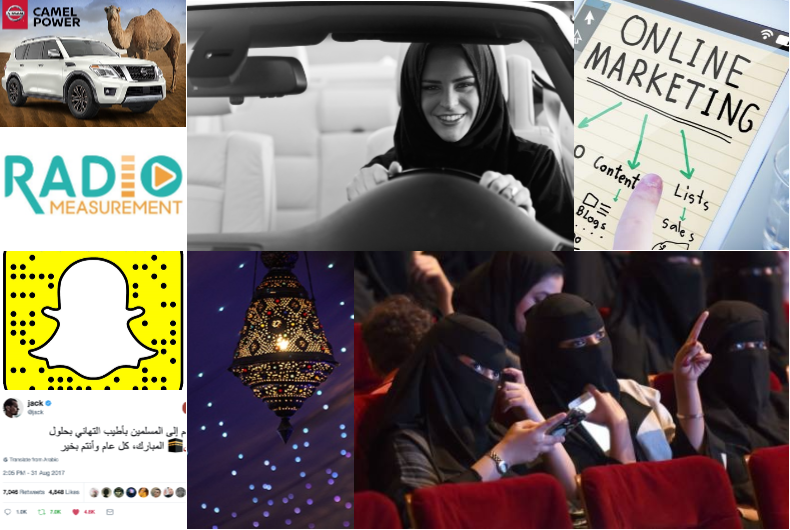 The year 2017 will be remembered as a milestone year for the Middle East & North Africa (MENA) region for several reasons. In the wake of the economic and political challenges that are not new to the Middle East, regional leaders took decisions that will impact the growth in the region, and consequently the marketing business.
The Big News
The UAE is preparing for a major change as VAT kicks in January 1, 2018, promising long term growth for the country but not without short term challenges. Saudi Arabia in the meanwhile has been in the news for more than its usual share and two of its decisions – allowing women to drive and reopening its cinemas – will mean newer opportunities for marketers. Agencies are putting their best foot forward to understand how to make the most of these developments.
KSA Cinema Re-Opening Will Be Good News For Smart Advertisers
What Marketers Need To Know As KSA Empowers Women Drivers
It was interesting to see Nissan Middle East bring 'camelpower' in the mix for automobile performance metrics in the year, a development that caught attention of media locally and globally.
Nissan Looks To Put Homegrown Metric Camelpower On Global Map
Measurement is key towards growing any domain and the launch of radio audience measurement was a step in the right direction this year. The development will assist radio in growing further.
Nielsen Launches Radio Audience Measurement In UAE
The year had more than its share of global top management exits over complaints and controversies that forced the industry to revisit its soul. Other noteworthy global developments that made an impact in the region more than others included…
Study Indicates Uptick In CEOs Forced Out Of Office For Ethical Reasons
Following Int'l Collapse, Bell Pottinger Middle East Seeks Separation
Cyber Attack Impacts WPP's MENA Offices Too
MEC & Maxus Merged Entity Named Wavemaker
While Dubai is the key centre of excellence in the MENA region, the rise of Abu Dhabi as a choice for regional headquarters for media companies and agencies was an interesting trend, and something to look out for in the years ahead as well.
Edelman UAE Shifts HQ To TwoFour54 Media Zone In Abu Dhabi
CNBC Sets Up Middle East Headquarters In Abu Dhabi
Associations in the Middle East have had an active year. The Marketing Society Middle East, under the leadership of Unilever's Asad Rehman, was in the news for the several initiatives it undertook to bring marketers on the same forum. The IAA continues to play an important role in fostering talent in the industry.
An Aggressive Year Two Ahead For The Marketing Society Middle East
IAA Announces Winners Of #IAATicketToCannesLions Competition
Other interesting developments in the year included:
Y&R Gets Busy With Dubai Font's #Expressyou Call
Emirates Joins Global Leadership Team At WFA
Coca-Cola Restructures Marketing Amid Global Leadership Changes
MENA's Few Tech Players That Made It To The CES Show Floor
Some interesting reads include:
The New Language Of Femininity – MENA's 15 Female Tribes
Yousef Tuqan Decodes The New Tribes Of Arabia At Cannes Lions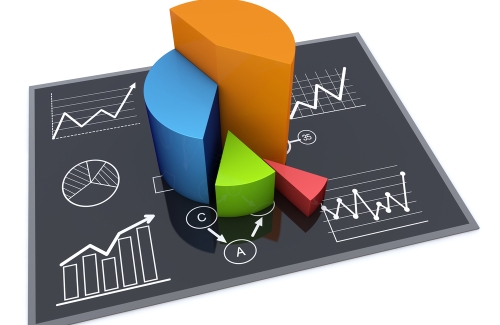 Ad Spending Behavior
MENA has been on a tough run in its ad spending. TBWA\Raad's Ramzi Raad gave an insightful explanation on the challenges unique to the MENA region that has made a constant impact on ad spends, not necessarily in a positive way.
Ramzi Raad Decodes The Case Of MENA's Dropping Ad Spends
Predictions differ in the studies but there is no taking away from the general sentiment that while ad spends are under stress, digital is defying norms to become a prominent media for marketers.
GroupM Forecasts Growth In MEA Adspends In 2018
Digital To Grow Despite Declining Adspends In MENA: Zenith
MENA Ad Spends Worsen Dropping To 18.6% This Year
Ad spending is directly linked to consumer confidence and all studies now indicate an upward trend in that, signaling a more positive outlook for advertising in MENA in the year ahead.
UAE Consumer Spending To Exceed $261 billion In 2021
Saudi Residents Optimistic About National Transformation
UAE Residents Are The Most Optimistic In The World: Survey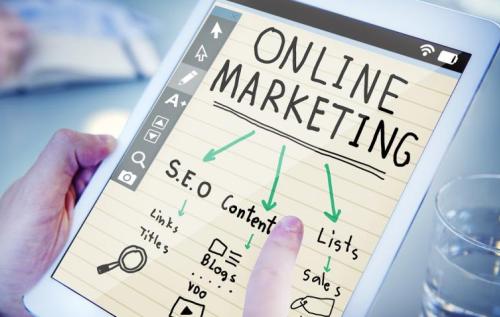 News In Digital
Digital continues to be a significant area of interest for marketers. It was one of the busiest sectors in the year not only globally but also in MENA, with some industry players pushing the envelope to address global concerns and set good practices in the region.
Google Ad Boycott: Is It All About Free PR?
DMS Goes All Out To Ensure Quality Content In Video Product
DMS, MOAT Partner For Better Analytics & Measurement
Agencies were busy making the right moves in pushing their digital offer to achieve more for marketers. New launches, acquisitions, mergers, international partnerships and strategic collaborations formed the developments that marked the year…
Grey Group Acquires Majority Stake In Hug Digital
Marketers May Be Misattributing 52% Of Online Transactions: Criteo
WPP's Wunderman & POSSIBLE Join Forces
Publicis Comms MEA, Google Enter Strategic Partnership
PHD MENA Signs Viewability Deal With DMS For Unilever
Omnicom Media Group Adds MENA To Pathmatics Partnership
Omnicom Media Group Extends Partnership With Moat To MENA
SapientRazorfish Enters MENA To Accelerate Digital Growth
Magna Global Expands To Saudi Arabia
Platforms were on an all time active in the region this year, further indicating the interest that global players have in MENA
Twitter May Double Character Limit Soon
Jack Dorsey Tweets Eid Wishes In Arabic
Why MBC Launched A Channel On Snap
Bloomberg, Twitter Partner For Video Breaking News Network
Snap Plans Big For MENA; Launches Localized Content Platform
Facebook Ups Transparency In Measurement; Commits To Audit
VICE-MOBY Partnership Set To Take Shape In Local, Digital Content
Google Moves To Block 'Annoying' Ads In Its Browser
The governments in the region have been constantly undertaking several steps to lead digital transformation, and some studies asserted that the moves augured results
UAE Stands Ninth Globally In Promoting Digital Govt
How Arab Leadership Can Teach Global Lessons In Teamwork
MENA Leaders Among The Most Followed & Most Effective On Instagram
Ramadan's Mixed Baggage
As the New Year is set to begin, some players are already gearing up for their Ramadan plans. The year 2017 was a more sober Ramadan than usual for the region, and the jury is still out on what 2018 entails. Here is a quick recap on the Ramadan gone:
Digital Soars In Sober Ramadan
Publicis Media's Top 10 Trends To Watch Out For This Ramadan
Infographic: A Ramadan 2017 Guide For Media Planners
The Dos & Don'ts For Professionals During Ramadan In KSA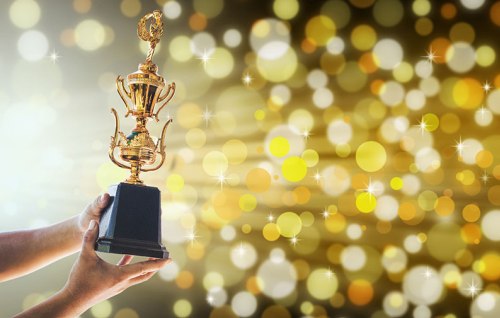 A Good Awards Year (Again)
The year 2017 challenged Cannes Lions International Festival of Creativity, considered the Oscars of the industry, with Publicis Groupe utilizing the platform to announce a one-year hiatus from all industry events, and other holding companies voicing concerns around the cost factor of Cannes Lions. The Festival stepped up and took measures to address concerns.
Cannes Lions Streamlines; Publicis Buys In, Albeit From 2019
MENA agencies had a good year to look back at nonetheless with a record number of awards coming in through the year on global stages.
MENA Agencies Bring Home 41 Lions; Y&R, Impact BBDO & Memac Ogilvy Lead
Three Wins For MENA Agencies At Festival Of Media Global
6 More Pencils To UAE Agencies As The One Show Concludes
UAE Agencies Win 19 Pencils & Merits At The One Show Awards
UAE Is Fifth Most Awarded Country In Media: Gunn Report